I shit you not. This screenshot is straight from Blurt's official twitter: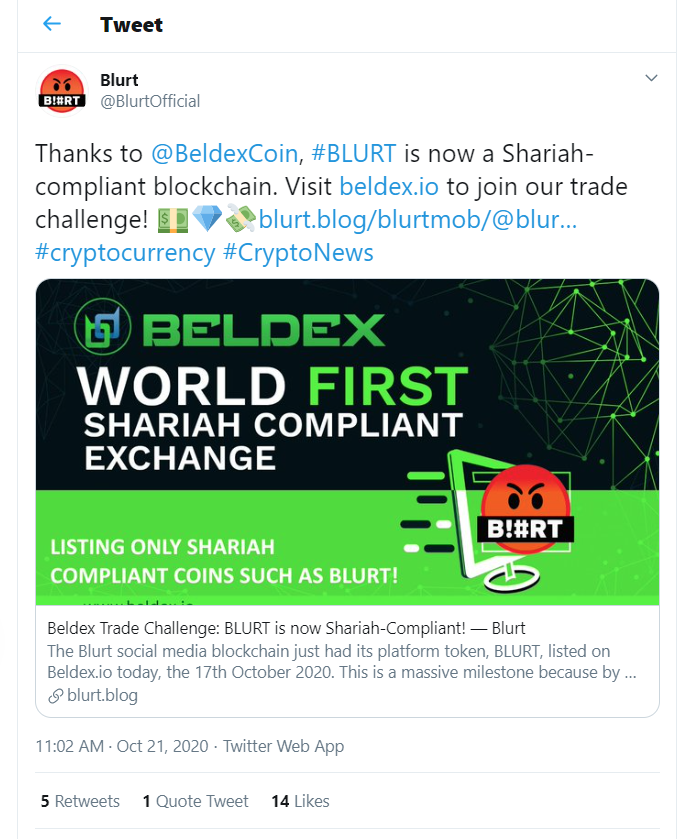 Remember, BLURT is so free speech that they have even removed the flag feature. And nothings speaks "free speech" more than being Shariah-certified.
I wonder what will happen if I post some drawings of Mohammad on Blurt and then send the link to Beldex... Hmmm...
Posted Using LeoFinance Beta