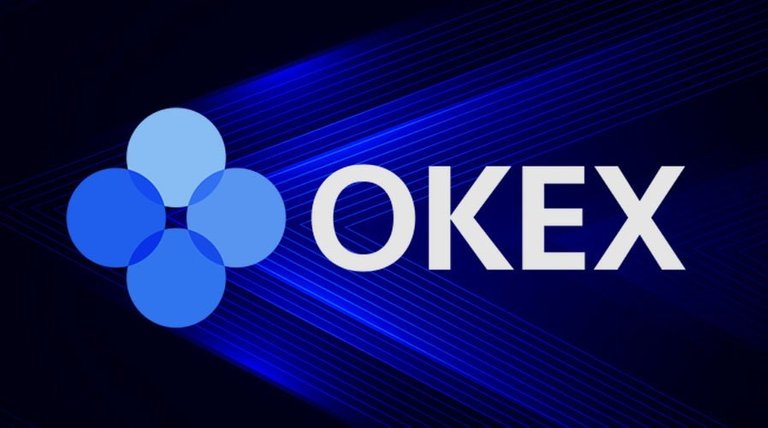 ---
According to a news release by OKEx in the early hours of Friday, 16th October, 2020, there has been an indefinite suspension of digital assets' withdrawals on the exchange. This implies that, for the time-being, OKEx users will not be able to move out their funds from their exchange account to an outside wallet. However, it was noted that other functions of the cryptocurrency exchange will still remain normal and stable. The notice also read that, the security of users' assets on OKEx will not affected. As we all know, this will bring a lot of inconveniences to most users of exchange but good thing is that users' funds are safe.
---
Reason for Suspension of Withdrawals on OkEx...
Incase you have that question in mind, here's the answer!
According to the OKEx's announcement,
withdrawals was being halted owing to the fact that one of OKEx's exchange private key holders is currently "cooperating with a public security bureau for investigations purposes". Because of this, the exchange "have been out of touch with the concerned private key holder". As such, associated withdrawals authorizations cannot be completed on the exchange, giving reasons for the temporary suspension exercise.
---
In order to act in the best interests of customers and deliver exceptional longtime customer service, we have decided to suspend digital assets/cryptocurrencies withdrawals as of [October 16, 2020 at 11:00 (Hong Kong Time)].
---
---
More so, OKEx CEO Jay Hao claims that the key holder's cooperation with the security bureau will in no way affect the exchange's business adversely as it is a personal concern. And promises to resume digital assets/cryptocurrencies' withdrawals once the concerned private key holder is able to authorize the transaction.
---
Impact on KLB and BTC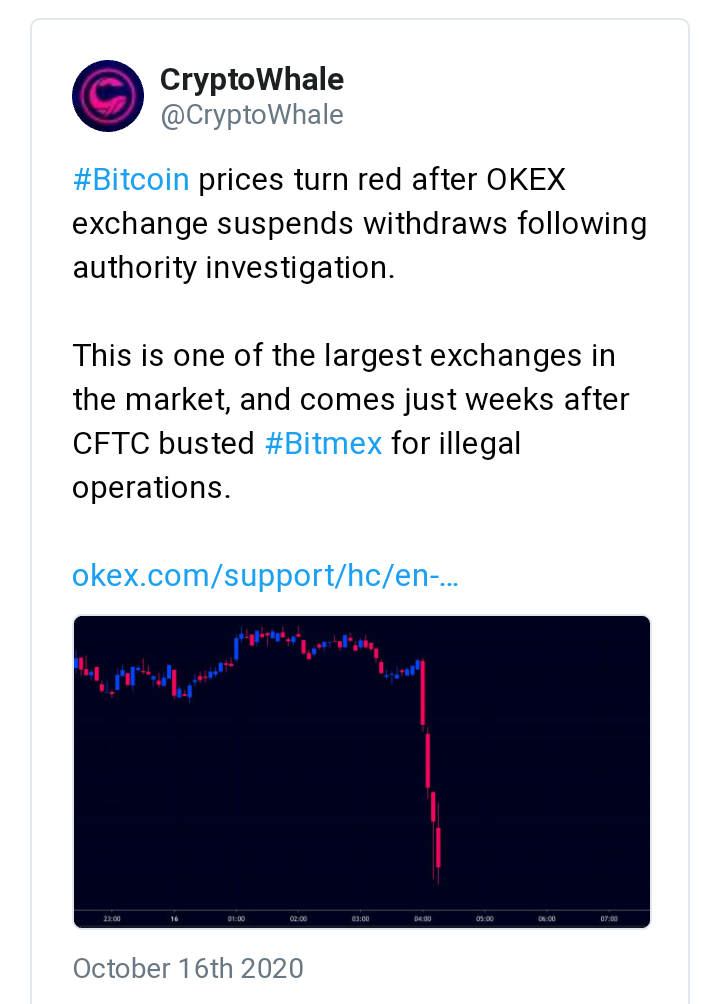 ---
News is one of those things that moves the cryptocurrency makets. So, we saw some coins like OKB and BTC plummeting in response to the OkEx news. The price of bitcoin on OKEx exchange dropped sharply by about 3%, hitting $11,182 mark price before a rebound was observed. Similarly, OKEx's native token, OKB tanked by about 15%.
---
OkEx Announcement here:
https://www.okex.com/support/hc/en-us/articles/360051090391-Suspension-of-Digital-assets-Cryptocurrencies-Withdrawals
Posted Using LeoFinance Beta