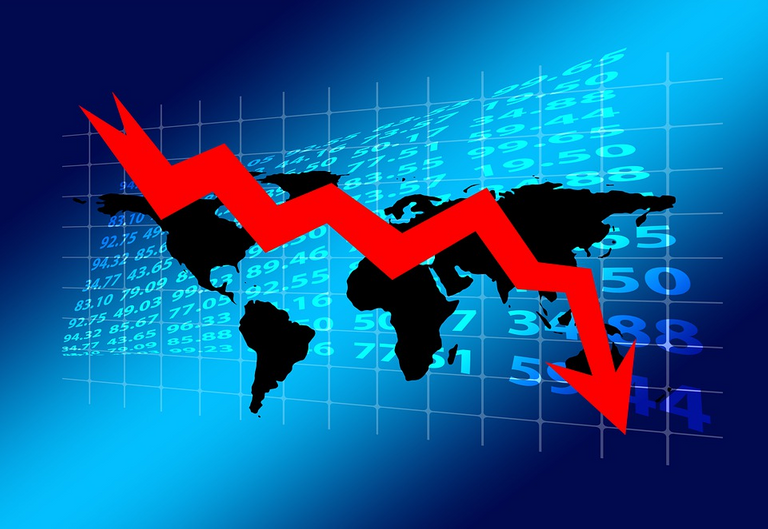 source
---
I can recall vividly how hard and tough living was for a larger population of Nigerians especially the low-class individuals during the economic recession of 2016. The 2016 recession was the first the nation ever recorded since 1991 which resulted in a decline in the nation's GDP. We saw many persons lose their jobs especially those working in the private sectors, as the managers could not keep up to paying salaries; some persons had their salaries being deducted. There was also an increase in the price of food stuffs, pump price of fuel and other essential commodities. It was not an interesting experience most importantly for the low income earners.
Sadly, Nigeria has officially slipped into yet another recession as the nation's Gross Domestic Product (GDP) in real terms declined by -3.62% (year-on-year) in 3rd quarter of 2020 according to Nairametrics. Although the impact of this recession is yet to be felt by the larger population, it will definitely be felt and seen in the coming days when it has eaten up into the economic activities. So, invariably, what happened in 2016 is bound to happen again in 2021.
With this, we can say that a lot of persons will eventually be laid off again in certain private firms, cost of living would sure spike and unemployment rate would definitely increase. This is the point where I will begin telling people and flagging that "LeoFinance/ Hive is Hiring". Content creating and crypto trading appears to be a safe haven in this time of recession for Nigerians. I remember also that back in 2016 and during the total lockdown caused by the COVID-19 pandemic, I wasn't really complaining or finding surviving difficult because I was earning cryptos on both HIVE and LeoFinance via content creation and engagements.
If there is any other time Nigerians need to join LeoFinance and begin engagement in the community, it is this period of recession. Reason being that, jobs are no more secured as anyone could be laid off and even if you still have the job, what is the chances that you will receive the complete payment? With LeoFinance, there is no laying-off and one is assured of earning for his/ her quality contents. Hence, content creating is a possible remedy to this recession.
Posted Using LeoFinance Beta