Spurred on my a post from @theycallmedan and a recent webinar from @jongolson and @blainjones, I have decided to post my financial goals for 2021. Jon espouses the importance of creating, writing down, and frequesntly reviewing your goals and that by doing this your chance of success increases exponentially. He even mentioned that in the last "Thursday Night Live" of 2020 (you get watch that HERE). At the same time, Dan is offering prizes for posting your goals for the coming year (even if you don't win a prize, you can earn some free crypto. You can read about that HERE). So, without further ado, here are my goals for the upcoming year.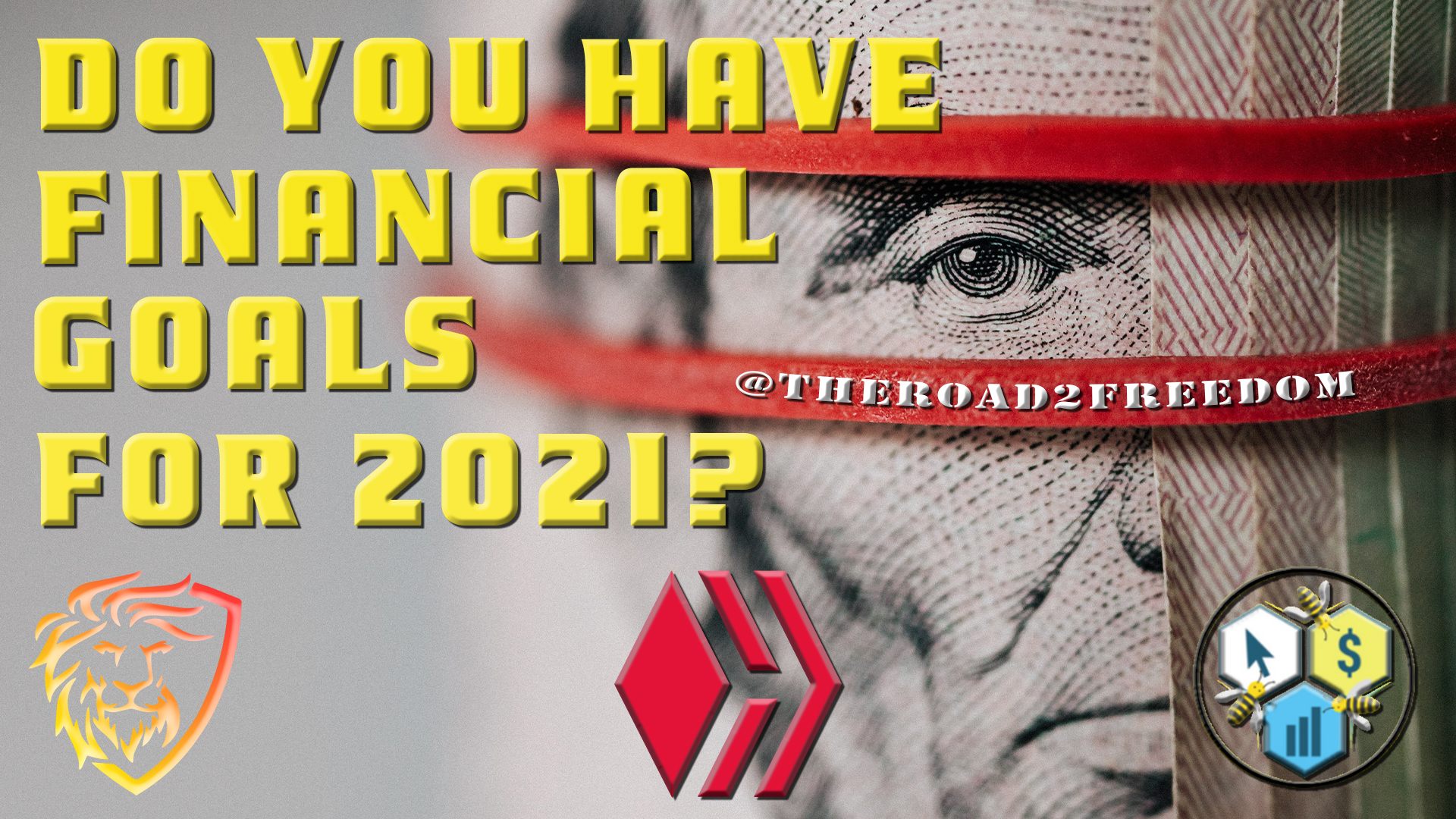 Photo by Karolina Grabowska from Pexels.
But before I get to my actual goals, I wanted to reply to a few guestions that Dan provided in his post:
1) Do you have any specific assets that you want to invest in? Other than my 401K at work, my entire investment portolio is driven by my online activities. It is so much easier to control things from my computer and the information is readily available for any necessary research (as long as you have trusted sources).
2) Preferred Investment? Crypto, Real State, Commodities, Stocks? My strategy for 2021 is entirely focused in crypto. You might be asking yourself why I don't diversify. Well, I do, in a way. My crypto portolio contains over twenty-five different coins/tokens ranging from Hive blockchain and community tokens (like HIVE, LEO, and CTP) to investment tokens which pay dividends (like BRO and INDEX) to gaming tokens (like SIM and DEC) to non-blockchain investments (like WESA and ASIMI) and standard cryptocoins (like BTC, LTC, and XLM). Based on the increasing rate of acceptance of crypto, even if one or more of them completely tanks and I lose my investment, I feel like it's a safe bet that they're not all going away any time soon and most, if not all, of them will continue to grow as crypto becomes more mainstream.
The key to the success of each of these tokens is creating a use case. Until there is a way to spend them, they are just a form of Monopoly money. For some, there are already ways in place to use the tokens in the procurement of some type of goods or services. The others are purely speculation at this point.
3) Do you have a plan or a set of goals on how to use and grow your stake? As any smart Hive blockchain investor will tell you, the key to growing your crypto holdings online is to create content, curate (upvote/like) and comment on content that interests you, and stake your earning. I am in a purely stacking mode right now (I stake or reinvest any crypto I earn from my online activities). As I mentioned before, I am also investing in tokens that pay dividends, as well. Plus, when I get a few extra bucks, I add to what I have, but I am not taking any money out if my crypto holdings at this time and do not plan to in 2021.
My financial goal for 2021: I started my crypto journey at the beginning of 2020, so I have almost a full year of earnings to use as a gauge. While I stumbled around when I first started and my initial earning are meager, I do have a beanchmarch to work from. My goal this year, using this plan, is to continue to invest when I can and to earn at least three times as much this year as I did last year. With the ability to compound my earnings through content creation, curation, and staking and earning dividends from the investment tokens I have recently started accumulating, I don't think this will be an unreachable goal.
These are my financial goals for the coming year. Have you sit down to map out your financial strategy for the next 12 months? If you don't have a target, you'll hit is every time. Take some time to think about what you would like to accomplish in 2021. Write down your results. Share them with people that will encourage you and hold you accountable. Monitor your plan along the way to make sure you stay on course. Who knows, you might even reach the peak of the summit you are climbing.
Posted Using LeoFinance Beta