The service economy
You might have already seen the acronym SaaS (Software as a Service), perhaps you have even seen PaaS and maybe HaaS, but what about IaaS, STaaS or MaaS? There are so many things being offered as a service now that a term was coined to encapsulate them all.
XaaS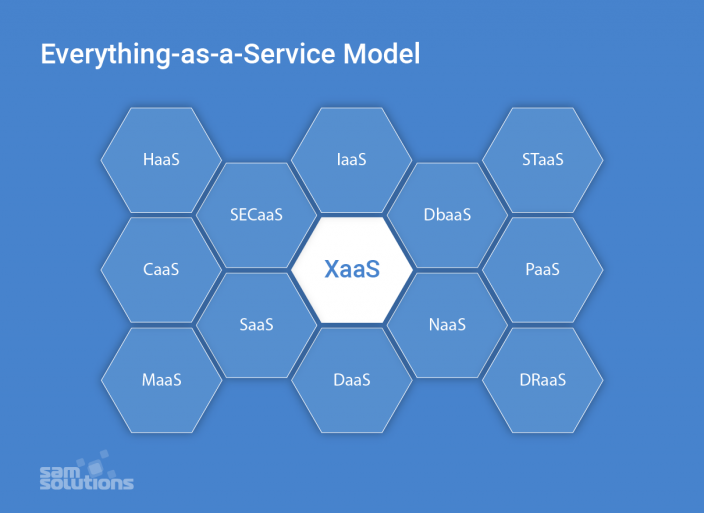 Source
Everything-as-a-Service or Anything-as-a-Service (XaaS) is more commonly used in the IT world but the concept can be translated to other realities as well.
The software industry made this model famous once businesses realized that paying to use software through the network could be much more cost-effective and scalable than building all the infrastructure to use them in-house but nowadays, there is much more than software or platforms for businesses being offered in this model.
Sure, everything is still built on software and cloud computing but there are many products and services that people can now consume in a similar manner: rather than buy it permanently, you pay for what you use. Here are a few examples:
Housing
I know, renting houses is not exactly a new thing but companies such as AirBnB are making the process a lot easier for owners to list their houses so others can pay to stay there for a few days, weeks, or even months. I have a friend that decided to adopt a nomad lifestyle since he can work remotely a 100% of the time so he's just been traveling the world and staying a few weeks in different places. If he had to rent houses the "old way" I'm sure it was going to be a lot harder for him to do that.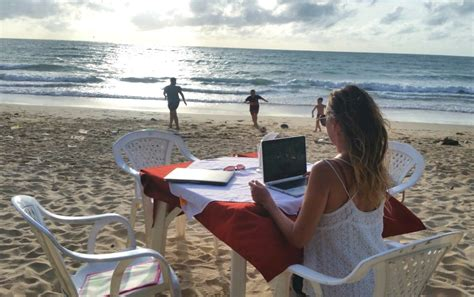 Source
Computers
Imagine you are a casual gamer and you like to try a few games every now and then but you can't justify investing a couple of thousand dollars on a high-end gaming rig. Companies like Shadow are targeting that market by selling monthly subscriptions for people who want to play on high-end computers without actually owning them. You can play games or run other applications using their virtual machines from many devices you already own, provided you have a decent internet connection.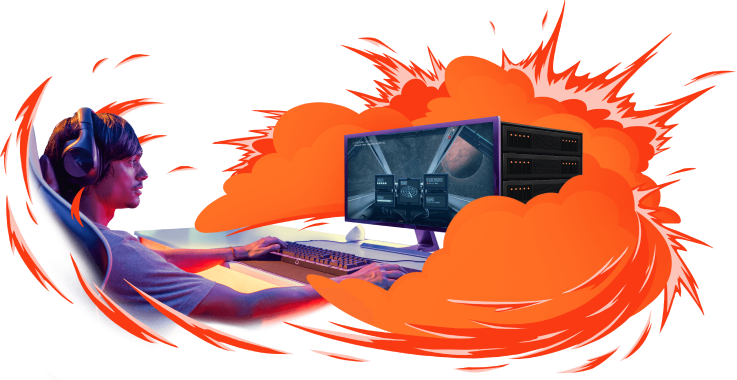 Source
Transportation
Again, renting a car is not exactly a new idea, but companies like Uber have really made it a lot easier for people to use transportation as a service and also the growing Carsharing industry is taking car rental to a new level. It's never been easier and cheaper to rent a car for a few hours if you have to run some errands, for example, and don't have a vehicle of your own.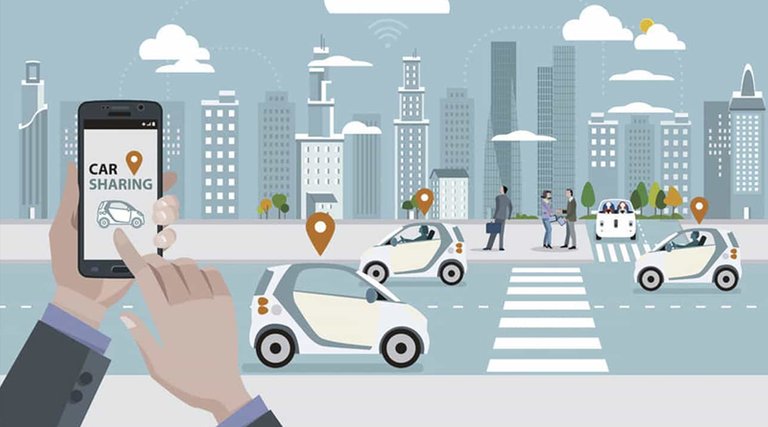 Source
So, back to the question
Are we going to own less stuff?
It depends. In some industries, paying for stuff as a service could be clearly better in all, or most, scenarios but in others, there are many factors that could determine a different answer to different people.
Take housing, for example. For a lot of people, it would make much more sense to rent, financially speaking, but there are many other factors that can influence that decision such as a sense of security, emotional attachment, and others.
But the thing is, I don't think this question is really important. What really matters here is the flexibility and the new possibilities that this new model brings to the table.
Personally, I really like the idea of owning less stuff and adopting a minimalist lifestyle and as more companies start to offer their solutions as services such a lifestyle will become more common and accessible to those who want to adopt it.
Ultimately, I believe that society will evolve to something like that in the future that but in the meantime, both models will coexist, giving plenty of options to different profiles of customers.
Posted Using LeoFinance Beta