A blockchain is nothing more than a ledger. This is no different than any other ledger used throughout history. The major difference is a blockchain ledger is decentralized, meaning there is no need to trust another party regarding the transactions on it.
While this sounds a bit "plain Jane", it is a crucial distinction. Over the past few years we got lost in the mania of cryptocurrency speculation that many have forgotten what is taking place.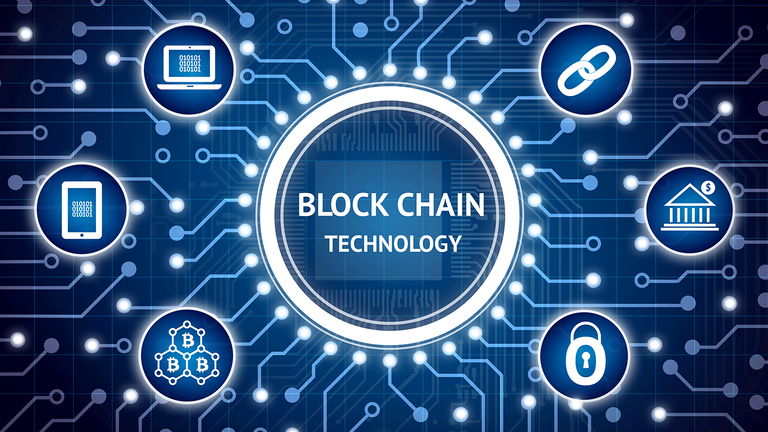 Source
Blockchain, and by association, was not designed to replace the USD. The idea of it taking over as the monetary unit, while possible, is not the main purpose. Instead, it is crucial to remember that blockchain and cryptocurrency was developed to replace the banking system.
A permissionless, decentralized digital ledger can fulfill many of the use cases that the banking system provides. It is a system that is not dependent upon that sector at all for any transactions. Cryptocurrency is the measurement of value that is being transferred. In other words, it quantifies the amount which allows it to be transacted outside the banking system.
Obviously financial data is crucial. Yet, that is only a part of what we are uncovering. As society proceeds forward in this digital age, we are creating more data than every before. Ultimately, all that needs to be stored somewhere.
Presently, everything is centralized. This puts us in the situation where entities have to be relied upon. Unfortunately, when it comes to data, we realize few are trustworthy. Between hacks, politics, and an assortment of other factors, we cannot say our data is safe today. Nor can we conclude it is of much benefit to us. It is easy to see how others are profiting more from it.
Could blockchain alter this? Is it possible that we will see chains storing all kinds of personal and business information? Will there be a day when asset ownership, medical history, and even intellectual property is all stored on blockchain?
It might seem a bit far-fetched at the moment yet things changes over time. Blockchain offers the potential to secure the data of an individual while giving that person the opportunity to benefit from it. This is something that we do not see with the present system.
Going forward, utility is going to be the key characteristic of successful chains. What is stored on those blockchains is what will separate them from each other. Those that house society's most crucial data will be the ones that have enormous value.
Therefore, when looking at the coin, it is impossible to separate the two. If the blockchain has value, the coin must do so also. There is simply no other way to divide them.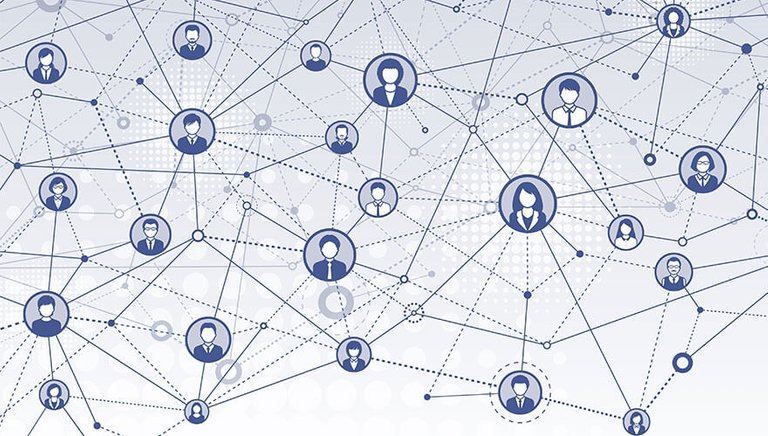 Source
We often cite the Network Effect along with ideas such as Reed's and Metcalfe's Law. The key here is the self-feeding system that gets established. Those chains that start the process of activity will be able to keep building upon it.
Since there is a built-in mechanism, growth is aided by those who are involved by holding the coin to begin with. The idea of increasing the number of transactions is inherent within each hodler since that will help to start the cycle of greater expansion.
The more transactions a chain has, the more development that will likely take place. As more development spurs applications, utility grows. With a larger use case, more are attracted to the ecosystem, thus feeding it even more.
Yesterday, there was an article posted about @podping. This is one of the innovative ways to use a blockchain like Hive for what its true purpose is: the immutable recording of data.
Many blockchains are facing scaling issues. This is going to be at the root of most discussions going forward. The centralized data world processes a lot of transactions each day. Naturally, financial transactions only make up a small part of the total. There are trillions of other transactions taking place in the digital world on a daily basis. Just think of the number of activities on Facebook.
Think back to Podping and how that is now, in only 3 weeks, doing a couple thousand transactions per day. While that is not a lot, it is effectively replacing 10,000 transactions since it is batching 5 URLs into each one. Consider how many transactions occur each day within the podcasting world simply for notifications. This is really obscure data that few ever thought about. Even those who utilize podcasting have little reason to think about the notification mechanisms that are in place.
Fortunately, there are those who do.
Blockchain is positioning itself at the center of two vital components of our world going forward. To start, our digital "lives" are becoming ever more important. The ability to remain visible online will only get more critical. People are starting to understand what happens when the overseers of Walled Gardens decide to make one vanish. There tends to be great financial impact when that happens, or will be going forward.
The second area is data aggregation. We can make a case that our global economy, going forward, will be fueled by the aggregation of data. We already see some of the most valuable companies in the world fit into this category. Google and Facebook are really nothing more than glorified data aggregators. They accumulate the data from their different applications, analyze it for trends, and then sell it. In this instance, it is usually to advertisers.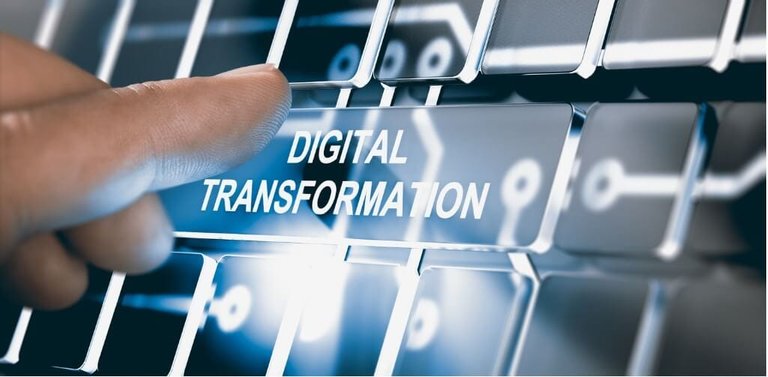 Source
As we can see immutable digital identification is crucial. Consider how important this is when one's assets, medical information, and entire history is tied to this. If a centralized entity can simply click the off button, it is as if one did not exist. Therefore, we are seeing the emergence of a digital existence without permission.
This is how we are going to see the value of the entire crypto-sphere grow. When we see pertinent data being stored on blockchain, that will skyrocket things. Utility is going to be at the core of what succeeds. It is something that people are overlooking in the era of speculation and mania. However, those who look beyond the financial side of things are able to see things clearly.
The financial aspect to all of this is just a small piece of the total impact. We are embarking upon a transformation that is much larger than just sending currency back and forth.
When people realize this, and position themselves accordingly, they will end up benefitting more than most. This is going to radically alter the make up of society. The question is where is all this data going?
Answering that question will lead to some interesting conclusions. This is how what looks good today might not be the best idea long term.
---
If you found this article informative, please give an upvote and rehive.

gif by @doze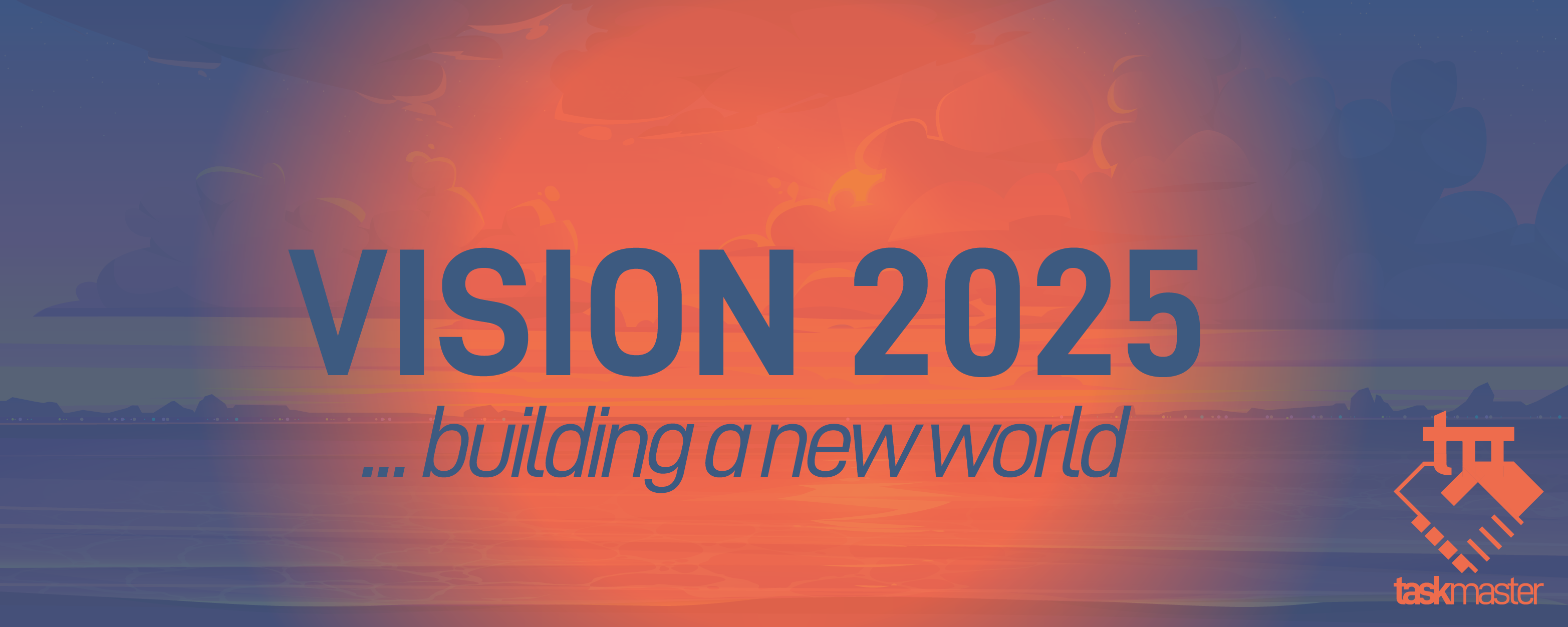 logo by @st8z
Posted Using LeoFinance Beta