Bitcoin maximalists aren't going to like what is happening. We are seeing the dominance of Bitcoin plummet. Their views aside, this is a welcomed sight.
Any industry that is worthy is going to be see emerging players. Those that do not are either monopolistic in nature or not very promising. Neither of these apply to cryptocurrency.
Let us look at the situation as it transpired.
In December of 2020, Bitcoin accounted for more than 70% of the total market cap. This meant that everything was entirely dependent upon Bitcoin's price in terms of total market value.
That dropped to an all-time low in May, a level it is now targeting again. Presently, we see the Bitcoin dominance residing at 39.4%.

Some believe that this could see even a greater fall. Resistance is now at 36%, a line that could give way to a much larger drop.
In any case, the ensuing downward movement could take BTCD all the way down to the range of 27.50%-25.40%. This target range is found using an external Fib retracement and Fib projection.
Source
This is an interesting turn of events and one that looks very promising for the cryptocurrency industry.
Many of us held that there is not going to be one dominant token. Bitcoin's influence was going to drop as other projects started to take hold. The present move is most likely precipitated by the rise of Ethereum and Binance Smart Chain (BSC). They both garnered a great deal of attention of late.
However, this is also likely a phase. In the future, we are going to see a large number of projects eating into Bitcoin's dominance.
Utility
We are still at the point where cryptocurrency is looked at as financial. Most who are involved are playing the casino. They treat it like stock, buying at a price and hoping it ends up going higher.
This is the first generation mindset. Eventually, we are going to move beyond that to the point where people are using this stuff on a daily basis. When that happens, we will see an entirely new approach emerge.
Here is where we will see the true Network Effects kicking in. When we are at that point, the biggest movers will be those with the most utility. Thus, the development that is taking place now will result in activity in the future.
Thus far, it is mainly relegated to Ethereum and BSC. The DeFi craze really captured a lot of attention (and money) while NFT grew a great deal also. These two, combined, have pulled in many users, helping the value of the coins associated with those chains.
Nevertheless, this is still just a minor drop in the bucket compared to what is coming. To start, both those chains are suffering from scalability issues. This is a bit odd for the later since it is centralized system. This is also opening the door for other entrants.
We still have yet to see gaming really take off. This is an industry that has decades of experience with tokenization and in-game currency. While this was always closed, those users are accustomed to earning tokens and then spending them on gaming assets.
Of course, there are many who feel that gaming is the ideal utility for cryptocurrency. This is probably going to be the major wave that ends up pushing it into the mainstream. When popular games start to have them integrated, that will expose a hundreds of millions in a short period of time.
Ultimately, this is not going to be taking place on Ethereum or even a BSC. The activity will reside somewhere else. That will push the dominance of Bitcoin down even further as another set of players starts to have greater influence.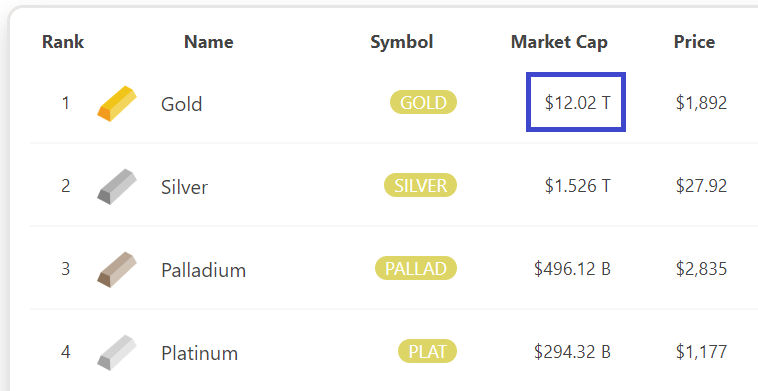 Source
As of November 2020, the global stock markets were worth $95 trillion. Since they have only rallied higher, we now see equities being worth over $100 trillion.
The above table shows that Gold is around a $12 trillion market. That is nothing to sneeze at but pales in comparison to the equities market.
Since we see Bitcoin taking on the characteristics of "digital gold", it is likely to fall under a similar scenario. We will see the dominance of BTC fall into the 10%-15% over time as the utility of the rest of the industry starts to expand.
Of course, we could actually see it drop a lot lower if we factor in a host of other cryptocurrency types such as security tokens and NFTs. Overall, this is a very healthy thing because it shows the expansion of the entire crypto space.
Decentralization is something that is often discussed. Here we see another example of the industry spreading out. Having all the value in Bitcoin is not healthy for the future progress. The fact that it is dropping, and relatively quickly shows how rapidly things are moving.
Over time, we will see this ongoing even while the value of Bitcoin keeps growing. There is no reason for Bitcoin not to hit the heights most have laid out. This means that Bitcoin will be worth even more than today yet command less market dominance.
It is at that point where we know the industry is strong and flourishing.
---
If you found this article informative, please give an upvote and rehive.

gif by @doze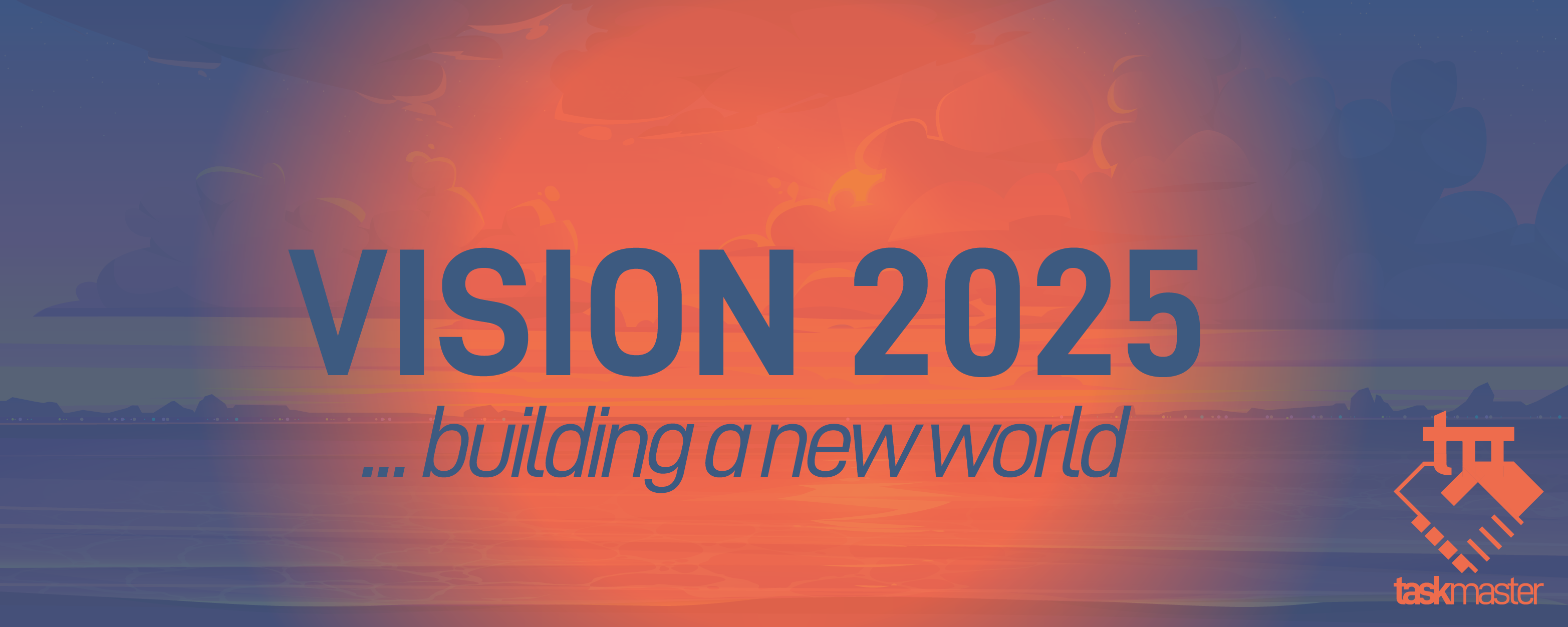 logo by @st8z
Posted Using LeoFinance Beta