As i mentioned at oldest post here in @leofinance i play @Rabona manager since it started.I am very satisfied with my overall progress and also with my earnings from the game.
Today was the end of season 8 and my team did not manage to rise to the League of Champions but i will try next season with some good players adds to my squad.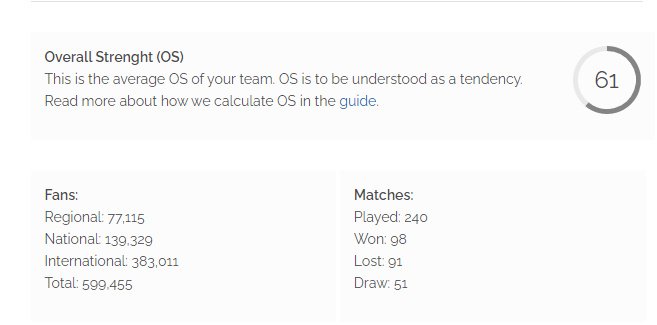 At the picture you can see my overall score of my team and also the increase of my fans during this season!I have total 599.455 fans!Amazing for a team of league 1.
This increase forced me to upgrade more my stadium capacity to 1500 seats and also increasing my income from a full stadium at home matches.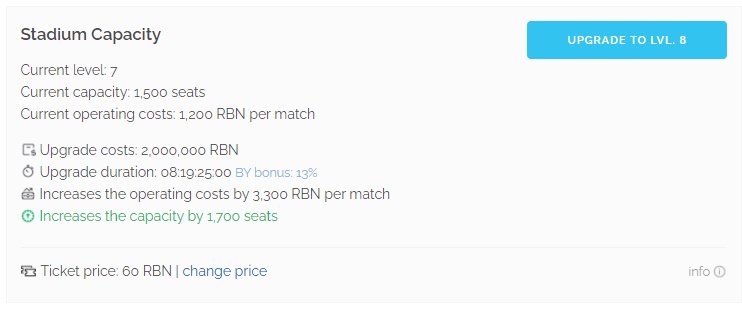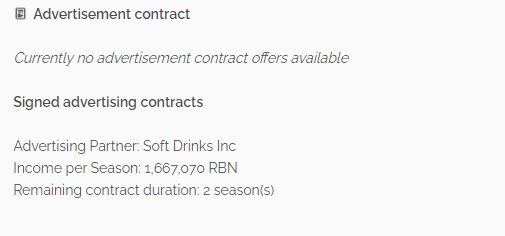 One more positive that helps me a lot is the sing advertisement contract with my lovely advertisement partner Soft Drinks Inc with total income per season 1.667.070 RBN which helps me to ypgrade all my buildings and make some players transfers.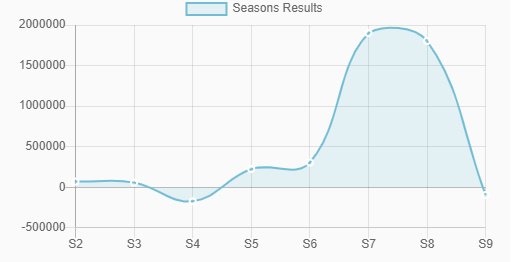 My financial control is also in excellent position with positive sing from the middle of season 4.
It is very important at football manager games to control your finances if you want to have a "healthy" team!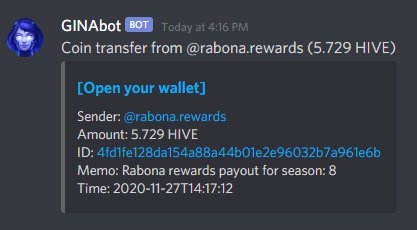 Finally and my hive earnings is at very good position with my receives from this season at 5.729 hive!
Not bad passive income with some minutes occupation every day.
If you want to try this amazing blockchain game you can click at my referal link and earn 25000 RBN for free
https://rabona.io?ref=steliosfan
Thanks for your support!
Posted Using LeoFinance Beta