As every day at the evening i made my coffee and i sat to my pc to deal with cryptocurrencies and the blockchain games that i play.
I started with @cryptobrewmaster to do some tasks and brew some beers.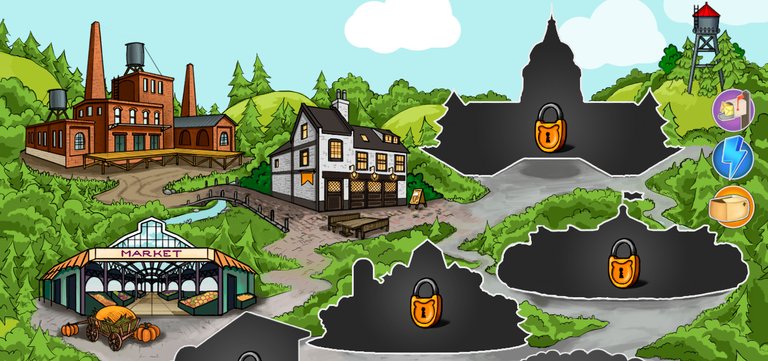 Did you notice something strange at the picture?
There is a Water Tower at the right top fo the screen!I do not know what i can do with that but i can imagine and also i can explore.
The first thing that comes to my mind is to craft my own water without doing any task!
And i was absolutely right!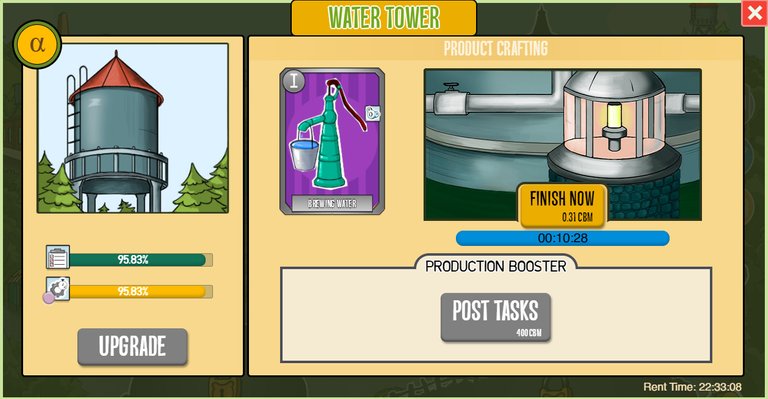 You can rent the tower for 1 day for 10 CBM and i did it immediately.At the left side there are two bars.One for the condition of the Water Tower and one for the efficiency.The more water you craft the more these bars decrease their rate.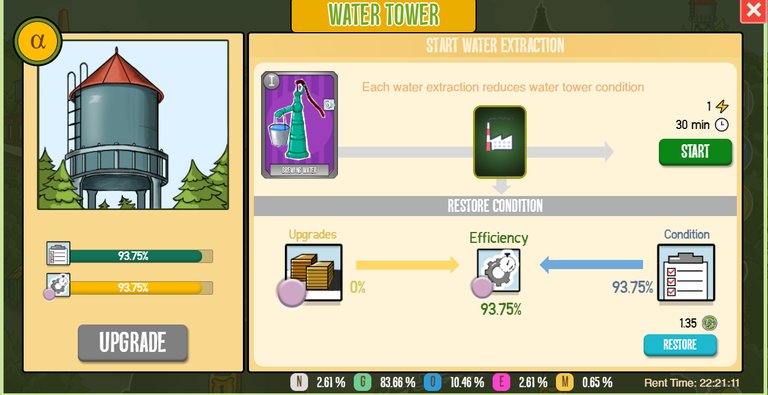 If you want you can restore the building with some CBM .
To complete one card lasts 30 minutes and if your efficiency is high your card will be outstanding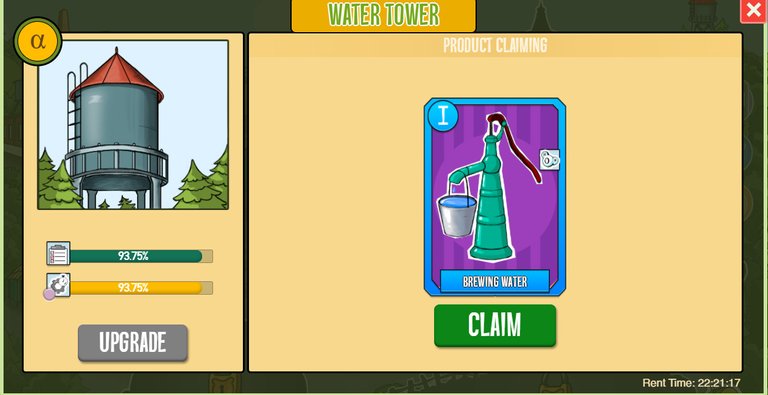 I thing its a very useful update because with only 10 CBM per day you can craft a lot of water for some beers.I use it only 2 hours and i have crafted 4 outstanding water cards and i can use it still for 22 hours.
If you want to try this amazing blockchain game don't hesitate to use my referal link to take part.
https://www.cryptobrewmaster.io/game/invite?ref=1e4ebf603cf74db9bc4265692b4e4a0c&code=AlphaBonus
Thanks for your support!
Posted Using LeoFinance Beta