For great achievements to be made, applying little efforts towards those goals we have is just the secret. The secret to my growth on Hive is making Goals and applying little efforts towards achieving them.
Little contributions towards your goals compounds into large amounts. It's just like saving little amounts of money for a period time to see them later in higher amounts.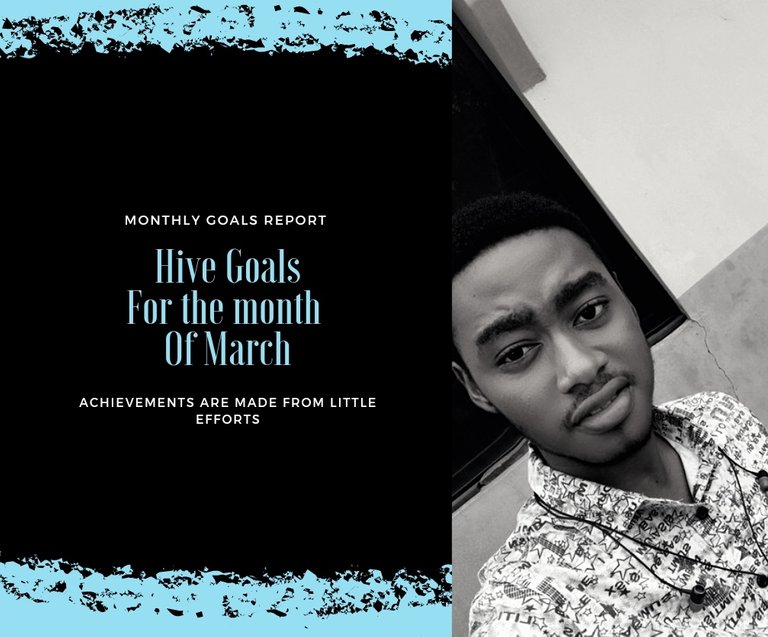 In this publication, I would be making my goals for the month and also recount on the goals I made in the past month (February).
---
---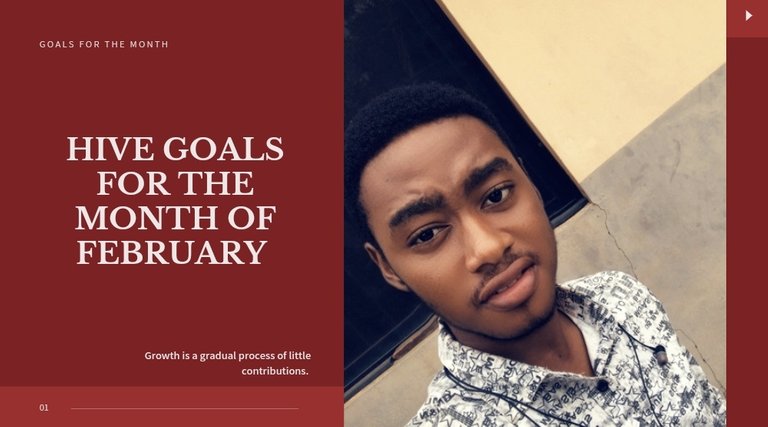 1. Achieve a Hive Power of 9800 Hive: At the time of making this goal, I was in 9122 Hive Power but now I have passed my goal of 9800 HP. Presently I hold a power of 10,073 HP though I am on a power down at the moment to pay for my leases which is almost due.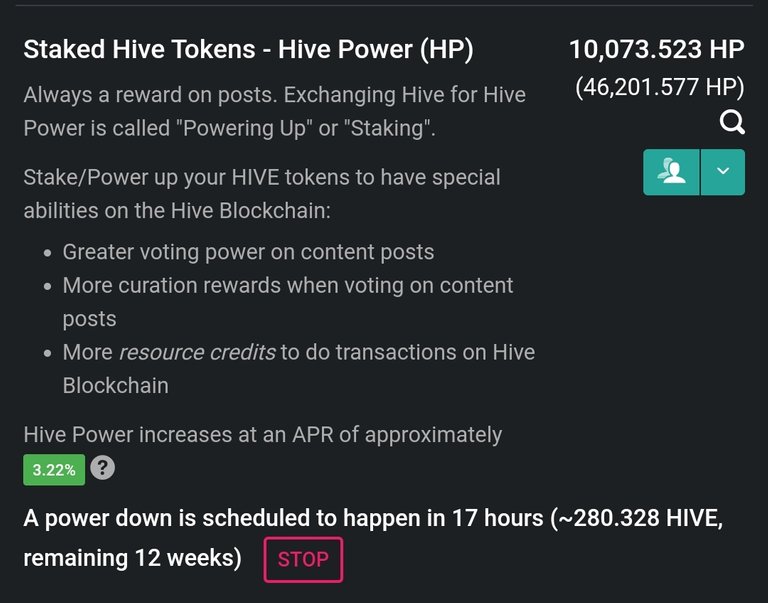 2. Attain a Leo power of 1100 Leo: For a while, I thought I won't be able to attain this goal but surprisingly, I did. I didn't do it by my leo post rewards, I powered down some Hive then bought some leo with it. So now, I am at 1122 Leo Power.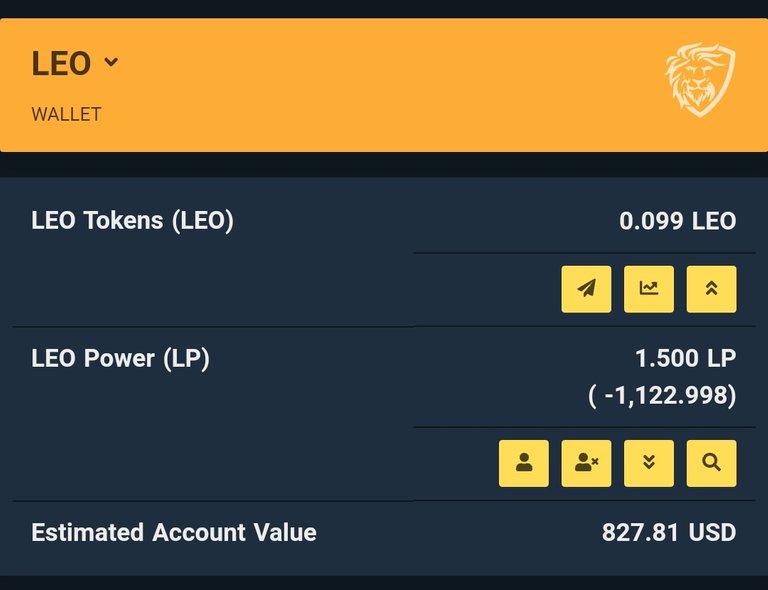 3. Have an addition of 20 followers: I made this goal when I was at 615 followers. So I should be at 635 followers but I surpassed the goal by attaining a number of followers of 651 authors.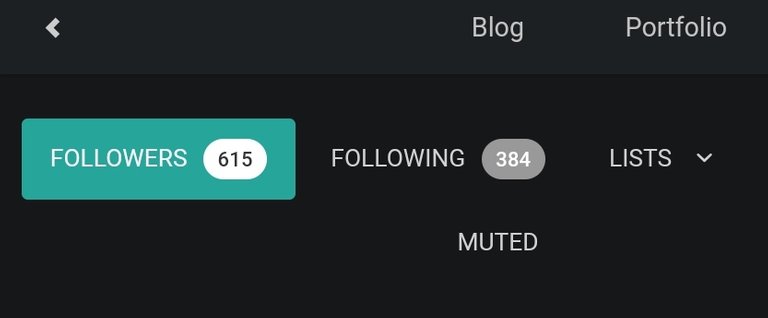 4. Attain about 300,000 sports power: I have been trying to grow my sport power and have moved from 60,000 to 180,000 and now, surpassed my goal of attaining 300,000 sport power to have about 311,586. 548 sports power.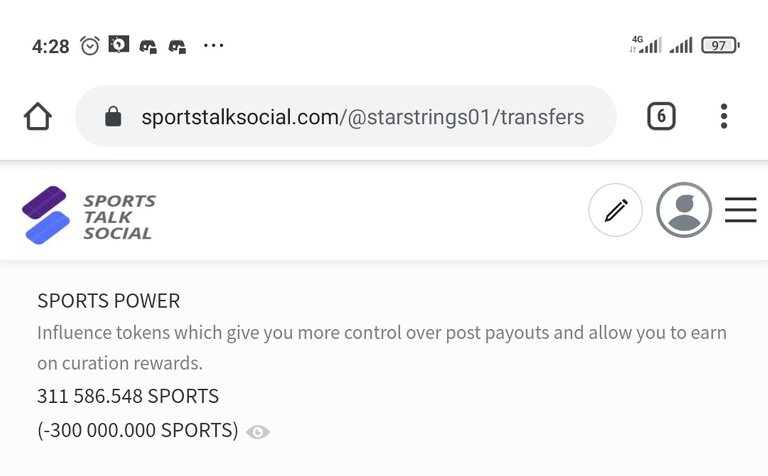 5. Give support to Hive Newbies: I fulfilled this goal after the completion of my Newbies Initiative February Batch to supporting Hive Newbies. You can check out the post here: FEBRUARY NEWBIES ANALYSIS || NEWBIES INITIATIVE.

NEW SET OF GOALS FOR MARCH 2020

1. Attain a Hive Power of 10,000 Hive: You may be wondering why this still remain my goal. The reason is because I am on a weekly power down. This power down is to pay for my leases on Hive and also, help my real life situation. There are a lot I am in need of that I have no choice to turn to Hive for help but first, all delegation leases have to be paid.
2. Attain a Leo Power of 1200 Leo: I don't blog much about finance and neither a highly rewarded leo author so, my growth would be based on buying from my Hive earnings and leo curation from my other account @star.leo.
3. Attain a Ctp power of 1500ctp: Presently, I want to keep building my stake in other second layer tokens as well that's why I would be going into building my ctp power.
4. Have a addition of 20 Followers: Another way to build your account is by having more followers by the way. The only way one can build followers is by actively engaging within different communities. I would work more on this but, I am pretty occupied with school activities which is the main reason why my engagement has drastically reduced.
5. Support Hive Newbies: I have made it my monthly goals to relate support to newbies on Hive. I don't do this alone but with the help of @aliento who work side by side with me on the Initiative called NEWBIES INITIATIVE. Feel free to check the initiative out. If you want to support the initiative in any way, I can easily be contacted via discord: starstrings01#8020.


Click the banner to get redirect to The Newbie Initiative

@aliento initiative by @eddiespino and @grisvisa

Click the banner to get redirect to SMILE server, or: https://discord.gg/wyhVUvt

---
All illustrations made by @tripode in Adobe Illustrator.
---
All images are mine except indicated otherwise
---


IF YOU LOVE THIS POST, YOU CAN KINDLY SUPPORT BY YOUR COMMENTS, REBLOG AND UPVOTE. IT WOULD BE MUCH APPRECIATED

THANKS FOR VISITING MY BLOG 😇💕
Posted Using LeoFinance Beta