Oh yes, It's Friday and that means it is Trump day at SPinvest. This week, Mr Trump has been doing what he does best. At the ripe age of 74 years, Trump remains and looks to be untouchable when it comes to trolling the world. I mean, come on, the guy trolls his way into 1 of the most powerful jobs in the world by talking shit and using twitter. Love or hate him, the guy is a genius.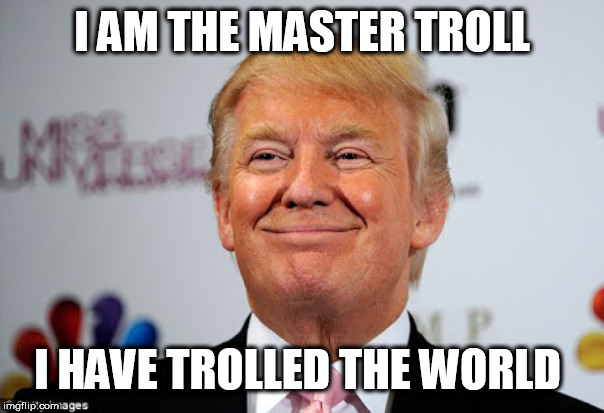 Twitted 1 years after moving into the Whitehouse - Beautiful weather all over our great country, a perfect day for all women to march. Get out there to celebrate the historic milestone and unprecedented economic success and wealth creation that has taken place over the past 12 months. Lowest female unemployment in 18 years!
Twitted 28th Jan 2019 - In the beautiful Midwest, windchill temps are reaching minus 60 degrees, the cold ever recorded In the coming days it's expected to get even colder. People cant last outside even for minutes. What the hell is going on with Global warming? Please come back fast, we need you!
Trumps news this week
Donald Trump suggests delay to 2020 US presidential election Full article from BBC
Group prepares for chance Trump refuses to concede election Full article from CNN
Republicans Are Social Distancing from Trump Full article from politico
.
.
.
So this week, the big Don has been mostly chilling in the oval office busy at work. He's cleaned his desk 13 times already and it's as shiny as it's gonna get. On his shinny desk, he notices a handsome man in the reflection and days dreams the days away thinking about how perfect he is. His perfect hair, perfect dried up orange granny skin, prefect small hands and huge genius trolling. The phones are ringing in the background but big Don is so consumed by the pretty man in the desk reflection.

.
.
.
What's the story with these Trump tokens?
Pretty simple really, we have released 2 tokens on hive-engine. 1 is a Trump Yes token and the other is a Trump No token. If you are interested in punting a few of your hard-earned HIVE on weather Trump will win another 4 years in the White house ar not. Yes for Yes, and No for No.
HERE for Yes tokens
HERE for No tokens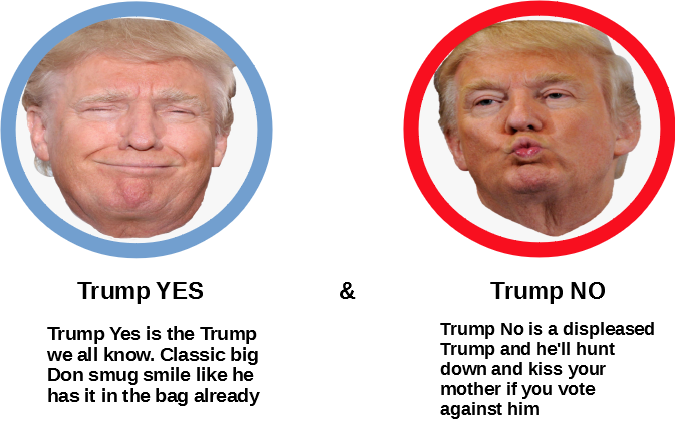 Buy them directly from Spinvest
Send any amount of HIVE in whole numbers to @spinvest with the memo "YES" or "NO" depending on which token you would like. You will be issued brand new tokens within 6-12 hours.
Buy them from the hive-engine exchange
We all know how hive-engine works. Here are the links to the 2 tokens
Trump Yes - https://hive-engine.com/?p=market&t=TRPY
Trump No - https://hive-engine.com/?p=market&t=TRPN
Trump Stock is recent this week!!!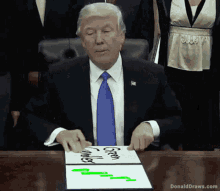 ---
Lets have a look at issued tokens
This will be updated weekly to show how many of each token is issued to punters. For full details about Trump tokens and how they work, please visit this link.
Odds will also be shown based on tokens sales and these will be updated weekly, please remember that odds are shown only to show who is currently winning our HIVE vote because, in a way, we are doing our own vote on HIVE for the Presidential election. Any next level stuff offered from SPinvest.
TRUMP YES (TRPY) - 131 tokens issued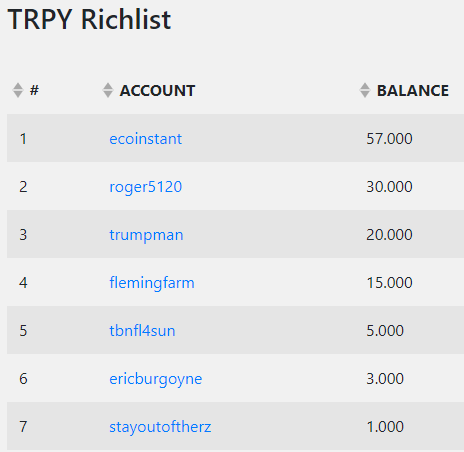 TRUMP NO (TRPN) - 119 tokens issued

Total Token Fund - 250 HIVE
Current Odds
Yes 52.4% - No 47.6%
Trump Yes tokens are currently worth 1.90 HIVE if Trumps wins
Trump No tokens are currently worth 2.10 HIVE if Trump loses
.
.
---
This week's Trump Quote (After becoming President)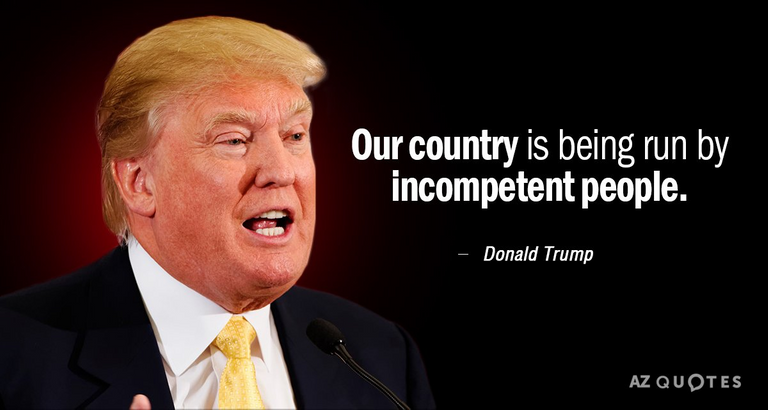 .
.
Peace out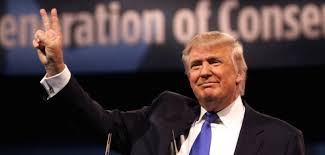 TAKE CARE AND BE SAFE
Please REHIVE this post!!!
Posted Using LeoFinance