The WLEO pool being organised by Spinvest will definitely go ahead - regardless of how much more is contributed. If you don't know what this is all about head to this post to learn about what we are doing.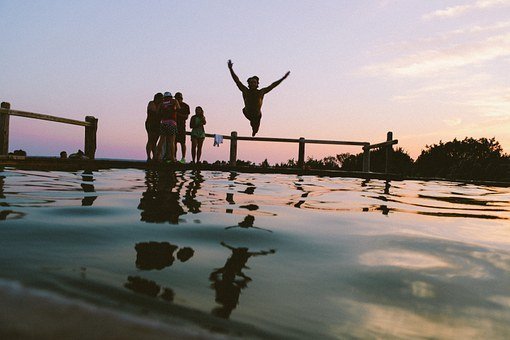 Are you ready to jump in the pool? Image from Pixabay
Spinvest is putting in 5 ETH
A little while ago, @spinvest purchased some ETH with its saved funds as a normal part of its business. Today, it has been decided that Spinvest will add this ETH into this pool. Here are some of the benefits this will bring to our pool:
Plenty of ETH to back the LEO contributions that come in.

We won't need to swap WLEO for ETH to participate.

Extra stake adds scale and will further reduce the GAS that individual contributors will indirectly pay, as Spinvests contribution will also bear some of this cost.

Spinvest having "skin-in-the-game" reduces the perceived custodial risk. Personally, I am taking the responsibility of looking after peoples money seriously, and the fact I will have a big chunk of Spinvest's funds in this adds to that cautiousness. Spinvest has built up a reputation over more than a year as a safe and trustworthy custodian of people's investments, and I would hate to do anything to tarnish that reputation.
Decreasing the fee
I have decided to cut the fee that Spinvest will keep from the profits from 25% to 20%. It's not a big reduction, but something. So, each persons share of the pool (including spinvests) will be calculated. The bounty received from LeoFinance will be divided proportionally. So Spinvest will get its cut of the pool based on its funds contributed (the 5 ETH) plus a 20% admin fee from other investors rewards.
A 20% fee on profits is fair (its not even on total profits, just 20% of the bounty being payed by LeoFinance). But the choice is yours, this is an option available, but if you know what you are doing, and have sufficient funds to make the GAS worthwhile, you are better off doing it yourself. For those with smaller amounts (remember minimum is 500 LEO) or those that don't know their way around ETH, and GAS and so on, this pool is an easy way to be a part of the exciting WLEO launch.
Current contributions.

There are more funds on their way, remember the cutoff for contributions to round 1 close on 21st September. Make sure you have read the launch post before sending any funds.
Remember to send your LEO to @spinvest-eth when you are ready. Cutoff is next monday.
---
On a personal note, I will also let you know that while I will put as much WLEO/ETH into the pool personally, as it stands right now I don't have enough ETH to back up my WLEO. I have decided that any extra LEO I have left over I will put into this pool also. You'll see my contributions listed as jk6276.
Thanks everyone for the positive reaction to this pool, and a big thanks to @khaleelkazi for helping us out with a bit of publicity. I can't wait to get this up and running.
Tagging current contributors so you know what is going on, and that the "service fee" just got a little bit better:
@spinvest
@jk6276
@tandara
@forexbrokr
---
And tagging some others that have shown interest in what we are doing:
@revise.leo
@chekohler
@shortsegments
@pouchon
@rmsadkri
@underground
@shanibeer
---
Thanks for reading everyone, hope you all enjoy WLEO week!
JK,
@jk6276
For @spinvest-leo
Posted Using LeoFinance