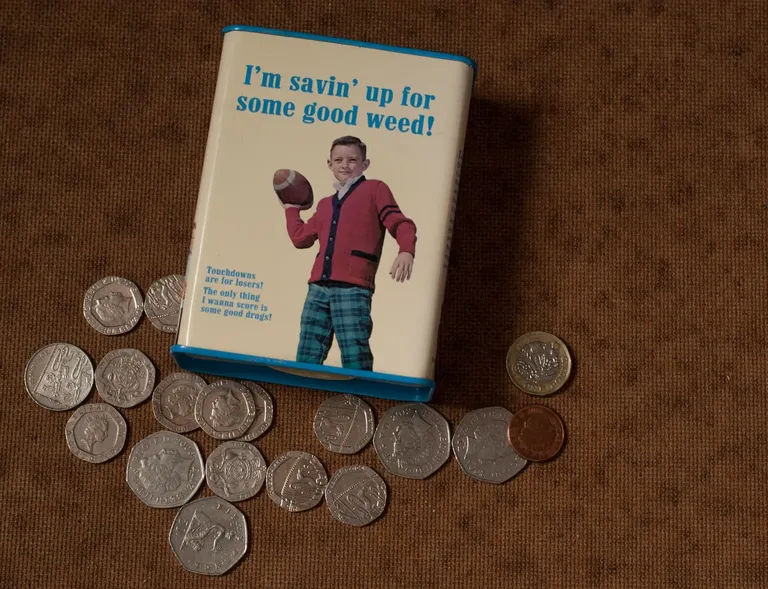 picture by @barge from the @hive-118554 stock images community (thanks I will be sending a tip)
It has been a while since I last wrote about my crypto portfolio and I have not reflected on my decision making lately. So I will grab this opportunity and have a small retrospective of how my portfolio changed in the past weeks.

Those of you who have read my previous columns know that I am a fan of a diversified portfolio and that is how I try to keep it.
Lets jump straight into it and have a look at my income streams.
I still have my self employed job and my contract with my main client has been prolonged until November, so that is secured and I am positive that negotiations on how to proceed will have a good result and a raise of that income stream.
I worked a second job for a week in March and also for a week in April, it was a well paid job on a movieset so I made about 20% more in the past 2 months.
This is great since it can cover the additional costs I did not count with. Dentist, dentist, dentist
If you are in the position to have access to excellent health care you should consider investing in a good insurance. Thankfully charges made by my dentist are paid by my health care package, 80% of the bill gets returned to me. 100% if social healthcare pays at least 1€ of the bill, and that is often the case. But this comes for a price: about 185€ monthly. This is additional to the normal healthcare I pay for my self employment. That adds up to about 180 monthly as well.
I am flipping old cameras on etsy ebay and several market places and the past 4-6 weeks I did not make any sales on this side.
My main sidehustle now is trying to sell NFts on NFTshowroom and the past 4 weeks brought me about 150 hive extra income. You can support my efforts and become an NFT collector yourself.
You will find my gallery HERE
(this is a referral link if you have not signed up for NFTshowroom yet.)
As @taskmaster4450 said you have to work for your success on hive and so far I think I did a pretty good job. I am gaining new followers every day and also managed to onboard 14 new accounts. Unfortunately most of them are not very active. But also I onboarded a new artist to @nftshowroom and I get 5% of her minting costs. Also her posts are doing quite well and I am happy to have changed her life. You can visit the gallery of @tinty.art on NFTshowroom. CLICK HERE
So far I onboarded 6 new users to @nftshowroom and from now on I will earn 7% of mintingcosts spent by these users. Tinty.art already made me 3 swaphive.
My account on Publish0x is a little lost but I will use it for tipping other users and sometimes for crosspost from some of my hive content.
I think that is all side hustles for now.
But lets get to the portfolio.
My goal ist to invest at least 900€ monthly and not touching it for the next 20 years or so.
I am working my way slowly to reach financial freedom and not having to depend on my retirement only.
I have a traditional and an innovative side of my investments and in the beginning of my investment journey I had a ratio of about 80% traditional and low risk products and 20% risky and innovative products.
This ratio quickly shifted when the recent bull market started to rage and all my crypto outperformed my fiat and stock assets.
I am still investing about 600 into several ETFs like the MSCI WORLD and the MSCI World emerging markets. In total I am investing in 6 different ETFs with different strategies. So far my riskiest ETF consisting of E-sports and gaming companies made a slight loss all other ETFs are doing good. Basically everything is better than letting the money rot for negative interest in my bank account.
I will be happy if my ETF assets maintain the buying power of my money. I am invested in some peer to peer lending platforms such as bondora and mintos (you can sign up to these with my referral links) They make about 10-11% of interest in a year but the risk is quite high, if people are not able to pay their debts you will be standing there holding the bags. There is some buyback garantees by the platform, but I recommend being very careful with these sites.
I have a 100€ going to traditional Bausparkasse (building savings account) You get a premium by the state if you pay the maximum amount of 1200€ a year. It makes you about 2-4% interest over the span of 6 years. This is a very traditional and conservative method of saving but as it is incentivised by the state I take it. It also brings you some tax advantage. (this is all Austria if I have not mentioned)
Now to the crypto side of the story and this is where it gets wild and I have to follow back my steps I did in the past few weeks to get a full clear picture of what actually is going on in my portfolio.
As you already might know I am not much of a trader, so if you are looking for complicated TA or big trading wisdom you will have to seek out a trading guru.(there is tons of self proclaimed trading kings everywhere)
My main strategy stays the same in crypto and in fiat. I want to make good returns and keep the risk to a minimum. Diversified investments into several different assets seems to be the best way. I do not want to outperform the market just profit from its growth.
I was very happy when in January i saw the opportunity to invest in the BCI25 (bitpanda crypto index) by bitpanda. It consists of the 25 biggest cryptoassets by mmarketcap. Here I have a pretty good Idea ho much I invested. Initial investment started with 101€ in january adding 25€ each month. I am now at a total investment of 226€ here (I did not keep the 25€ monthly I added some funds when I had some to spare) This Investment looks good with over 100% ROI. I invest monthly with a savings plan by bitpanda. I have a savingsplan for Silver 50€ monthly (this usually gets swapped into crypto when I see a dip)
I add 25€ ADA each month also with a savings plan. The third and last savings plan on bitpanda is adding 25€ BEST (bitpanda ecosystem token) First it gives you a discount when you pay your trading fees and also it accumulates in form of rewards for just holding the asset. It has performed surprisingly good with most of my positions with an entrance of 0.6-0.8€ it is now listed at a price of 2,57$ wich is about 2,14€
As always when an asset performs so extraordinary I am sad that I did not buy more.
The BCI25 gets rebalanced every month. Assets get sold and bought automatically. The full reveal of my portfolio shows all assets stored in the BCI25 and their weight as well.
BTC Bitcoin 13.81%
ETH Ethereum 13.81%
DOGE Doge 11.32%
BNB *(index only not traded on bitpanda) Binance coin 8.05%
BCH Bitcoin Cash 4.78%
LTC Litecoin 4.33%
VET Vechain 4.24%
LINK Chainlink 4.17%
DOT Polkadot 3.71%
ADA Cardano 3.62%
UNI Uniswap 3.45%
XLM Stellar 3.16%
THETA * Theta Network 2.78%
FIL Filecoin 2.61%
TRX Tron 2.56%
XMR * Monero 1.97%
EOS EOS 1.70%
MIOTA IOTA 1.68%
BSV * BitcoinSV 1.55%
LUNA * Terra 1.52%
AAVE Aave 1.21%
ATOM Cosmos 1.18%
HT * Huobi coin 1.01%
XEM NEM 0.93%
CHZ Chiliz 0.85%
*Index-Only
Provider: MVIS
If you want to sign up and get a 10€ Bonus on your first trade use my referral link:
https://www.bitpanda.com/?ref=9250942403837427399
I am still thinking of raising the funds for the BCI25 to at least 50€ monthly by the End of the year.
On my bitpanda account I have some free satoshis from my early faucet days and also some ETH that unfortunately by the time of writing is not possible to be sent anywhere from bitpanda. I will either have to swap the ETH for something else or just leave it there for now.
My second account for trading crypto assets is on Binance. I know a lot of you do not like it because of its centralized nature but I cant think of a world without $BNB.
Every time I buy HIVE I do it here, although this strategy might change soon.
My trades in the past few weeks where mostly hive related and at todays price I am in a slight loss, but I plan to Hold onto my Hive for a few years so I am not worried about price decline in the short term. I loaded up 690 more Hive since the 15th of March I sold my PUNDIX with a 300% return, it was not a lot but I made 56USDT out of 16. I also bought 47 ALGO at a price of 1,14 and sold again at 1,44. Also not much but adding to my profits.
Now lets go to staking and DEFI
I still have a position of ETH staked in ETH2.0 on Binance (BETH) I am also staking my 3 KSM on the Kusama network for about 17% yearly. This is a nice return considering that I bought these 3 canary birds when they where 230 a piece.
Also my ADA is staked in the Yoroi wallet giving me about 1 ADA every 5 days. This position has also grown monthly due to my savings plan also I made about 10ADA since inception of my ADA wallet.
I am still holding my DPI defi pulse index position where I invested 86$ and bought 0.43 DPI now worth aout 200$ As soon as gas fees get a little lower I will propably exchange this ion UNISSWAP for WLEO and use the bridge to get it a LEO.
My newest DEFI adventure got me in a bit of a rampage mode and I left my comfort zone for this investment. I am currently staking 176.54 CUB-BUSD LP (about 700$ ??) on cub defi. This gives me a return of about 1,7-2 cub daily. I invested quite a bit in the Liquidity pool and I am hoping to double or triple my position by the end of this year. If APR stays at such high % rate I can have a very bright future in the crypto space.
My strategy: Buy BUSD move it to my metamask, buy CUB match it with BUSd and put it into the pool. Wait until CUB accumulates and is worth about 100$. Harvest and match cub with BUSD and add to the LP to grow my position in the farm. As soon as I reach a nice daily cub income (Hope to get it up to about 5 daily) I will change my strategy swapping a part of the income into bleo and bring it back to add to my Leo Power. One part will be still matched with BUSD and put back to LP to grow further, and one part will get staked in the CUB den to accumulate even more CUB.
I hope the risk is worth it and I will make some nice returns, I am not going for the short run on this but hoping to keep these assets in the pool for a long term. I am already counting my imaginery cubs, and when this thing takes of I am already well positioned.
Making cub every day is something very intrigueing.
I will propably double down on my position this month if everything goes to plan.
Wish me luck!
For my investments on Hive I am constantly adding to my HP and also my liquid hive gets to be put to a good use. I decided to spend all the LEN produced by my LENM tokens. I spend them in the #liotes shop and also spend them on the DEX to get other tokens in my wallet. I am staking LENM and EDSM to produce extra income. I am also planning to add a larger amount of DHEDGE tokens since I really like the idea of a daily dose of HP. In general my plan is to grow steadily. I am not concerned about time since I am not planning on retiring tomorrow. But if CUB moons it could be that I am going to be on the bahamas harvesting cub every day and live of that for the rest of my life.
Wow long post, I hope you could learn something or get a small inspiration for your financial plans.
If you liked what you read please cosider to follow me on hive! A reblog and an upvote are of course very much appreciated.
Also it would be nice if you would make use of your voting power by funding proposal #170 by @nathanmars
It is to incentivize the twitter activity of hive users.
You can vote for it here: https://ecency.com/proposals/170
graphics: @kaliphae
Posted Using LeoFinance Beta