As you can read in the below this announcement ,A competition is going on burning the BROS (it's BROS not BRO) . Token market link is given below.
https://hive-engine.com/?p=market&t=BROS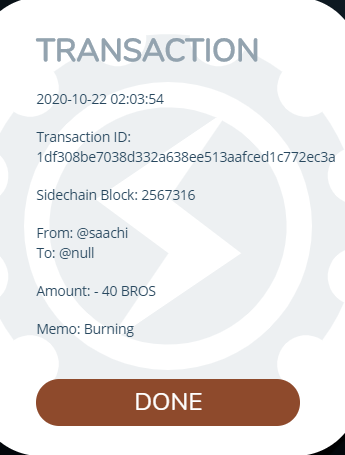 I have done my part of burning a little BROS, I know burning this little will not get me award but I thought that this surplus is almost of no use to me so it is better to take chances.
Note: BROS is tipping token only and it is different from BRO
Posted Using LeoFinance Beta