Today when I saw holybread market,I saw there were 4 heroes (all level 100) for sale for 20 cents each. I do not know but in my opinion these Heroes are cheap even if they are 2$ each. I thought for sometime then I got sudden impulse and I bought all 4 of them.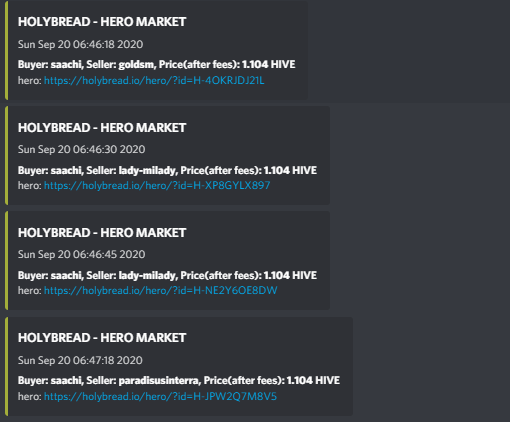 I know holybread team is working on new code and they are not doing development on these old codebase but team always assured that whatever old we have will be swapped and compensated in some way.They will not fully scrap them to make their value zero.
So if you guys also like to pick the cheap Heroes then I will say to keep an eye on the Holybread market to see if you get this deal or better deal.
But if you want something now then I still see few Heroes having level > 90 and available for 20 cents only.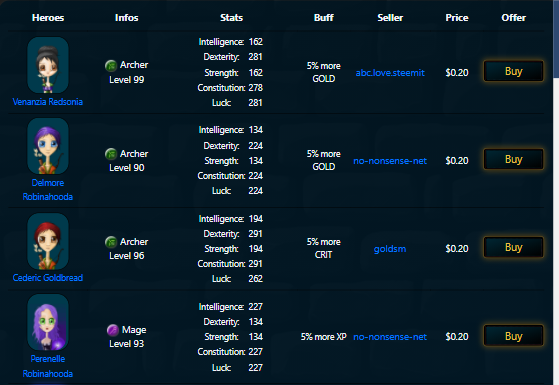 Hope you all enjoy the game.
Posted Using LeoFinance