Few days ago I purchased some heroes in holybread.
Since I got few Hero level 100 listed in market for cheap, I decided to give a try .(If you try to level up Heroes from level 1,then it can be couple of month's (may be 3-5) work to level them upto level 100.)
So now I already got levelled up Heroes to save my toil so I started playing my account.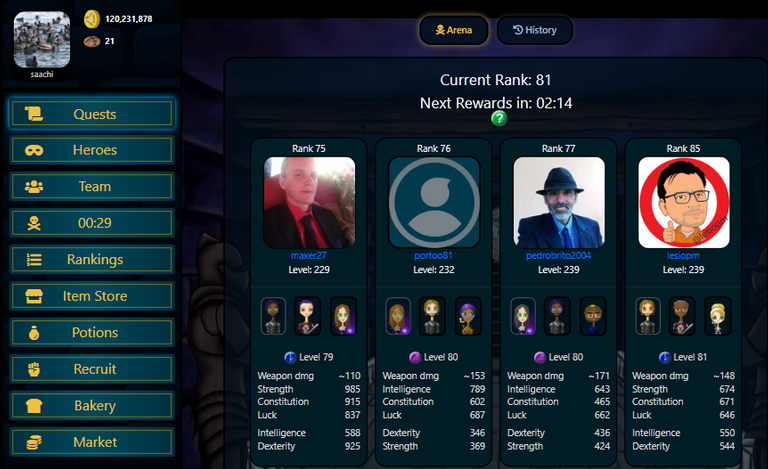 So finally after winning so many battles and starting from some 2500+ rank ,I finally landed into top 100 of the game.
Hope ,that you all are enjoying the game.
Posted Using LeoFinance Beta