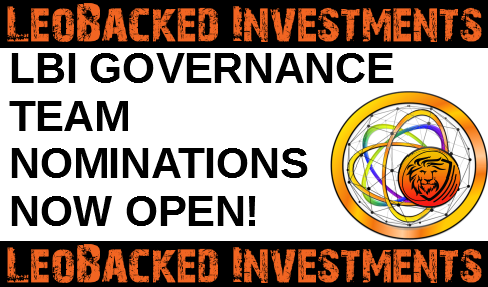 I thought about it for long time whether I should nominate myself or not and finally I thought to give it a try. Though I never tried these sort of roles but everything need a beginning and I this I decided to try my beginning.
I have been in Hive space since Dec 2017 and in fact I keep an eye on Hive development very keenly though I am occasionally post/comment about them.
I am almost consistent in showing up daily in Hive and I think I can easily manage time for lbi-gov duty. I like to read a lot and fairly active in the LEO platform too.
Though I am not managing/trading on crypto as such but my understanding on crypto is gained by reading books like "Mastering Bitcoin" and "Mastering Blockchain" and reading the post of the Bitcoin core developers.
I am avid gamer in Hive, having my presence on Splinterlands, Risingstar, Dcity, Cryptobrewmaster, Holybread and Rabona. I played Nextcolony too before it shutdown last year. I definitely bring my gaming experience in LBI team.
I am also watching the Hive tribe and you can easily spot me in Leo ,CTP and neoxian Discord.
How I will make a good governance team.
I believe that for doing a job, you need time and will and I think I have both for LBI.
What I add to team.
I think I add my gaming experience and I feel that I can really able to spot the opportunities. Since I am avid reader too, I can research any topic thoroughly.
Hive achievements
As of today, my Hive investments are now spreading around $5000 , all build by putting my time and effort.
My belief in Hive:
I am not only participant of HivePUD but also a sponsor of HivePUD Spanish Version.
My Belief in Leo:
I have close to 6000 Leo staked and I delegate my HP to leo.voter.
My Belief in LBI:
I hold 1500+ LBI and have faith in LBI team.

Please feel free to upvote ,reblog and comment.
Posted Using LeoFinance Beta