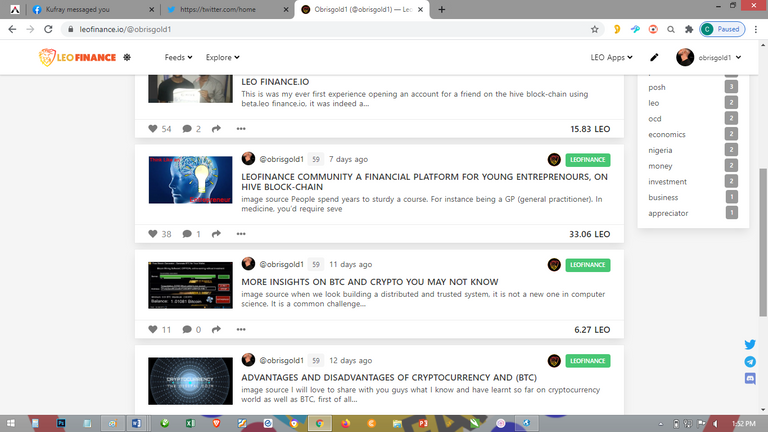 It's been six months and 4 days since I joined the hive block chain, though at first it wasn't easy been in the platform for the first time I was just moving like sheep without a sharped.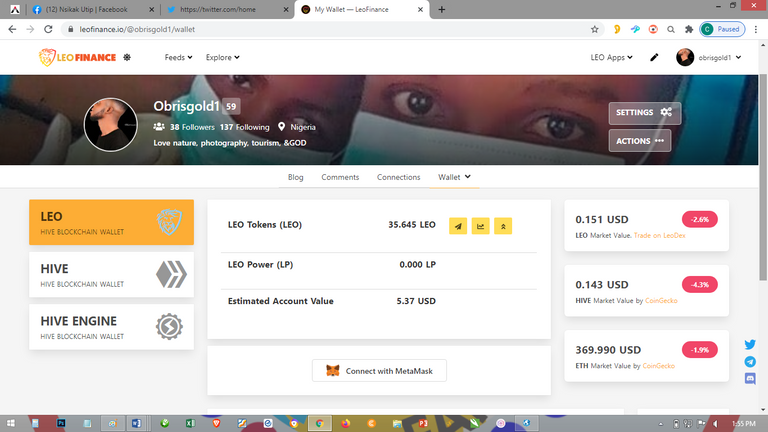 I did not even know the importance of engaging in other peoples post or going through them, but with time, and through been consistent in most community and especially on Leo finance community.
I tell you I have learnt a lot of things in Leo community ranging from the meaning of BTC and how best you can trade with it, I got to know about Leo tokens and how best to trade with them.
Let me take a shot time out to thank Leo community as a whole for all the up votes I have gotten so far, believe me it has helped me a lot. as soon as the schools reopened money I got from Leo will be used for my first semester fees, again I say a big thanks to the organizers of the community.

Leo finance has really opened my business mind, soon am looking forward to invest in the community, to become one of the big lords of the community, I want really appreciates you guys for lately up voting my creative content.
And in the nearest future i will definitely used the money from leo community, to get a landed property.
Posted Using LeoFinance Beta