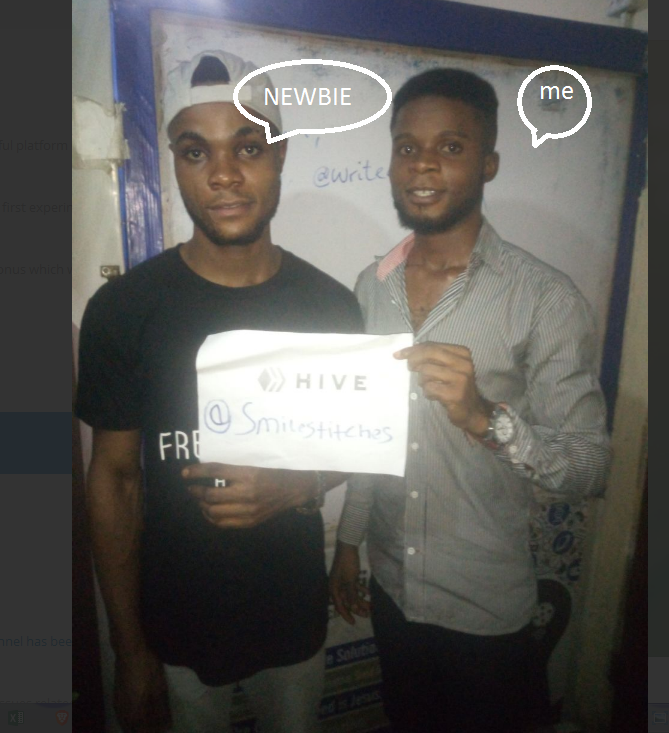 This is was my ever first experience opening an account for a friend on the hive block-chain using beta.leo finance.io, it was indeed a great experience and I had fun while doing it, one thing that really made me happy was the fact that after so much talking, and seeing that indeed hive is a nice platform when I withdraw my first ever earnings from hive he was then really interested come join me on hive.
Let me explained a little on how the registration went, I first of all logged out my account and click on sign in, it took me to create an account, he choose his user name which @smilestitches, the name was gladly accepted.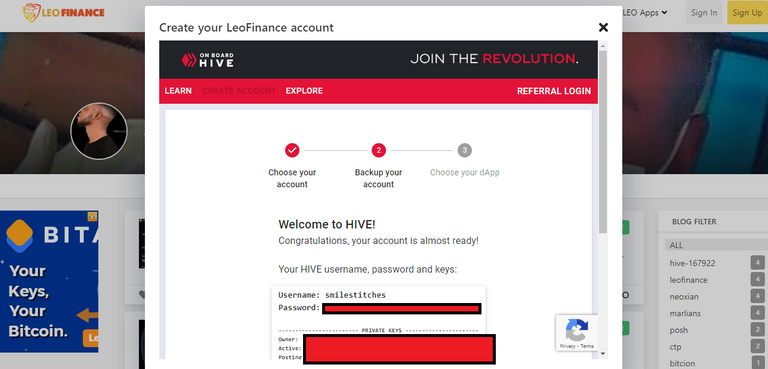 I clicked on it I was asked to insert a phone number which I did and a code was sent to his phone. the number was to finalize the registration process and to make sure it was not a robot.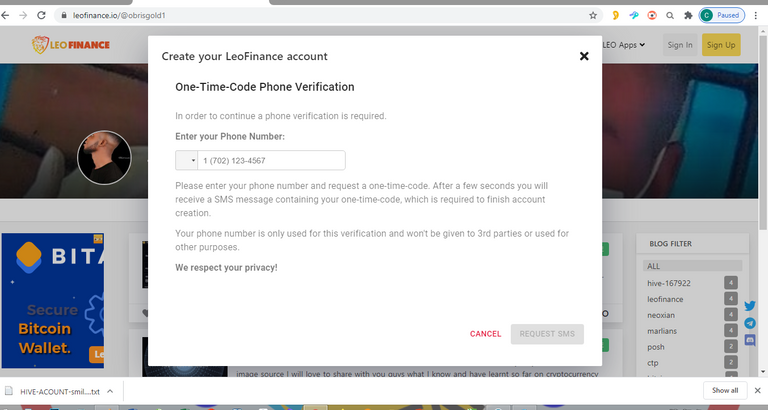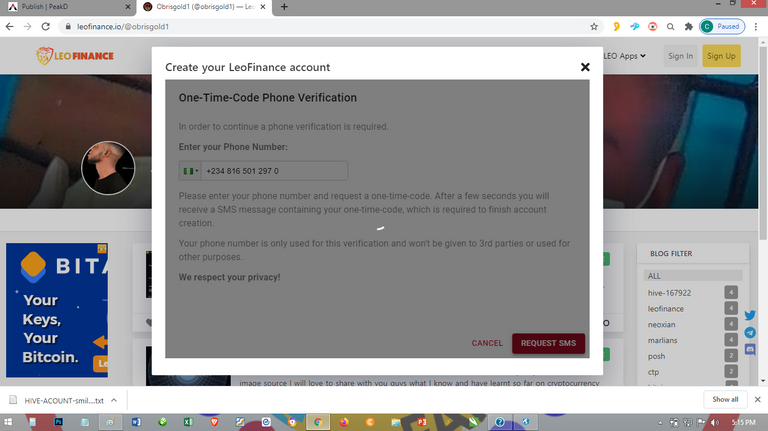 After the number was accepted I tried logging him in.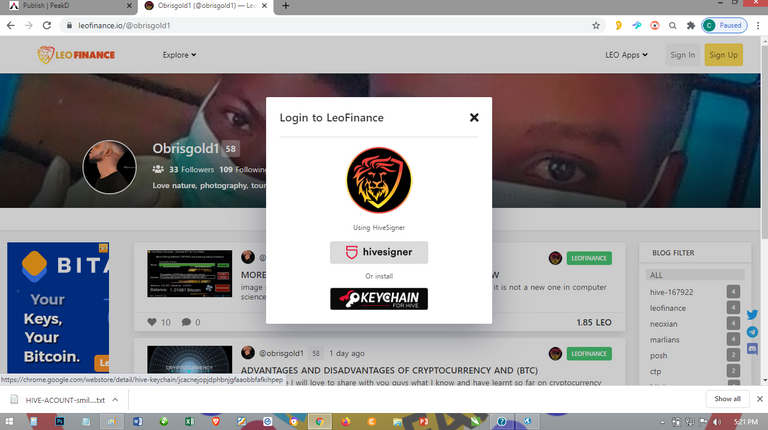 I almost forgot delegating some hive power to him, and if i had not done it he would not have been able to engage on hive.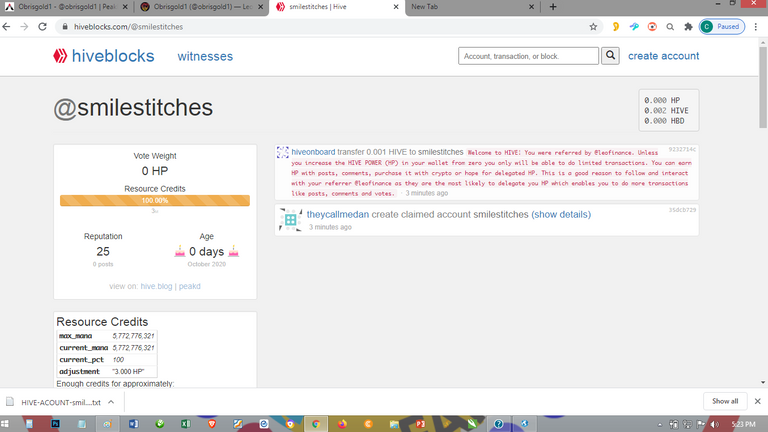 After creating the account i delegated 20HP to him to enable him to become active on hive, and to enable him start posting and commenting on others post.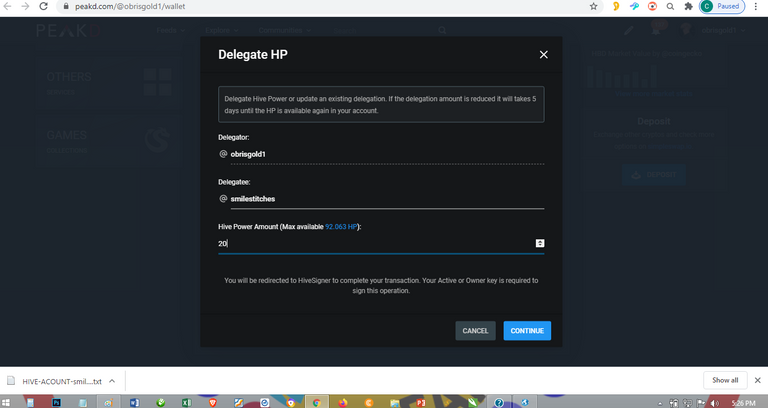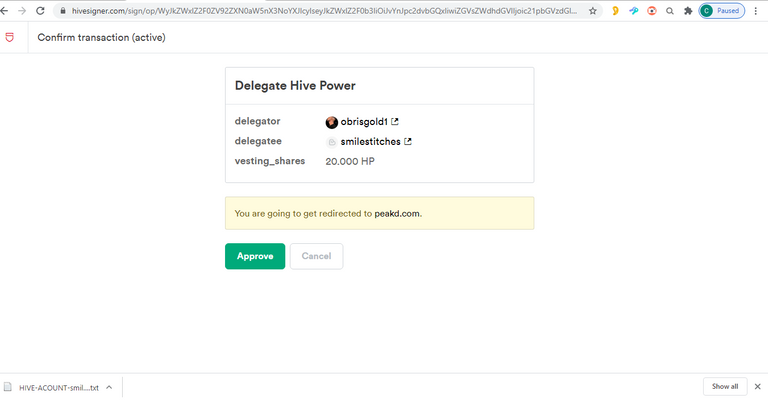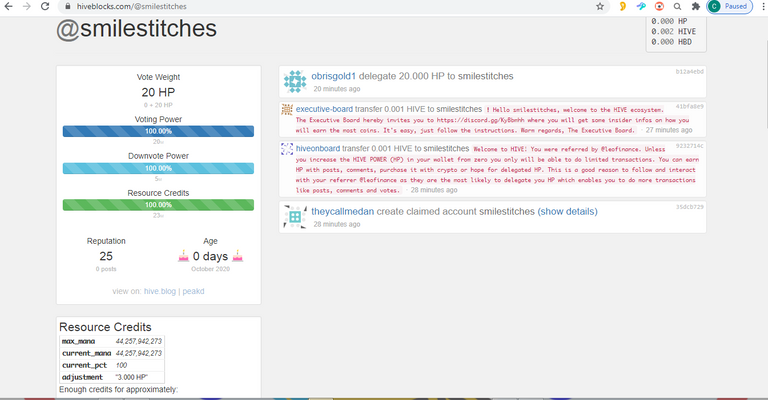 Less I forgot I also changed his passwords from the old one to a new one, and downloaded with a PDF, after that I created a folder in his phone and saved it, he also copied it and saved in his email.
I saw the great potentiality in him I decided to bring him on board that is why I never gave up on him. he is good when it comes to finance he knows how best to save money, now he is here he will share with us here on Leo finance the secrete of savings. he is a good fashion designer you all will love him I that for sure.
Posted Using LeoFinance Beta