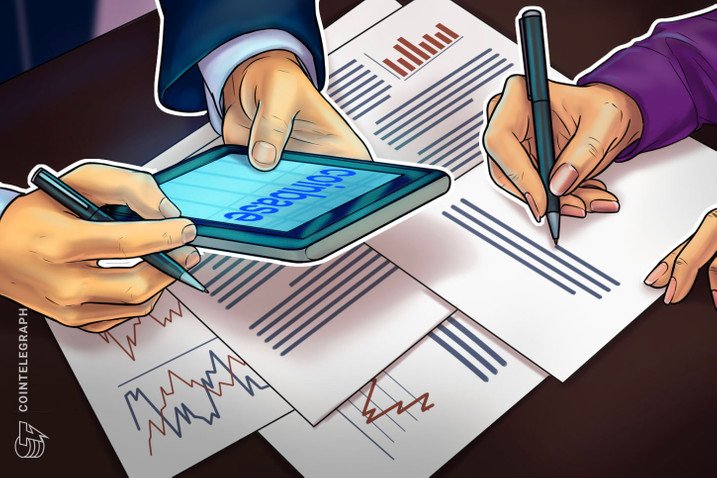 On Tuesday, April 13, trading in the euro ended with growth. The euro rose in price by 0.31% to 1.1947. The rebound from 1.1877 came after the publication of US inflation data for March. In response to the statistics, the dollar index and 10-year Treasury yields fell. Inflation turned out to be below 3%, which reduced the worries of investors about a possible revision of the US Federal Reserve's monetary policy.
As the published data showed, the base US rose to 1.6% in March against 1.3% in February and 1.5% according to forecasts. The annual growth of the total CPI was 2.6% against 2.5% in February. Monthly CPI increased by 0.6% m / m against 0.5% forecasted and the previous value of 0.4%.
Scheduled statistics (GMT +3):
12:00 the eurozone will report the change in industrial production for February.
15:30 the US is to release the March import price index.
17:00 in the euro area, the head of the ECB Lagarde will deliver a speech.
17:30 the US will announce a change in oil reserves according to the Department of Energy.
19:00 in the United States, Fed Chairman Powell will deliver a speech.
21:00 the US will host the publication of the Federal Reserve's economic survey by regions "Beige Book".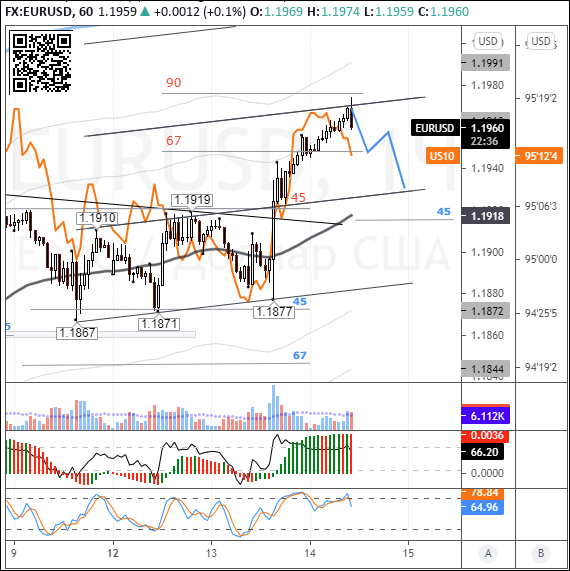 Current situation:
In Asia, major currencies are trading in positive territory against the US dollar. The locomotive today is the New Zealand dollar (+ 0.75%). It is followed by the Australian dollar (+ 0.56%).
The Reserve Bank of New Zealand left the interest rate unchanged at 0.25%. The Large Asset Purchase Program (LSAP) remained at NZ $ 100 billion. The regulator said it will keep the current parameters of monetary policy until it is sure that inflation and employment targets will be met.
The maximum for the euro was recorded at 1.1967. The yield on 10-year US government bonds is being adjusted after falling to 1.6130. If the correction on the US10Y yield continues, we should expect a downward correction to 1.1945, with a deep pullback - to 1.1930.
Posted Using LeoFinance Beta