Hi Guys,
previously I read the @behiver post about LEO Staking Day #LSD.
LEO Staking Day #LSD is on the 1st day of each month where everyone from LEO Finance community is challenged to stake and power up their tokens.
I decided to stake some liquid Leo Tokens that I have gathered from curation rewards delegated account @nikoleondas.leo.
Let's see the screenshot before staking my liquid Leo. I had 1475.206 Leo Power.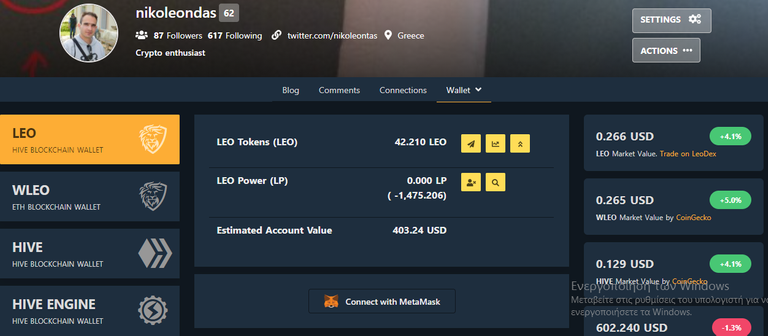 I staked my 42.21 liquid Leo Tokens.


Now I have 1517.416 Leo Power which is worth $398.78.



I hope to increase faster my Leo account in the next months.

Thank you!
@nikoleondas
Posted Using LeoFinance Beta