Hello guys, in the last few months I usually take part in various giveaways, many of which are published on Twitter. So I follow all the steps of participation to claim the prize. Unfortunately, many of these giveaways may not be real, but fortunately, some are.
About 10 days ago I participated in a cex.io's contest that distributed $ 500 in ETH.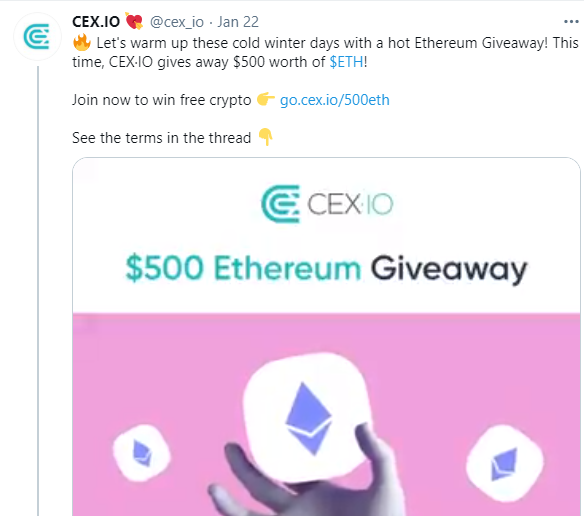 After a few days, I saw my name attached to the winners. I earned $ 20 in ETH.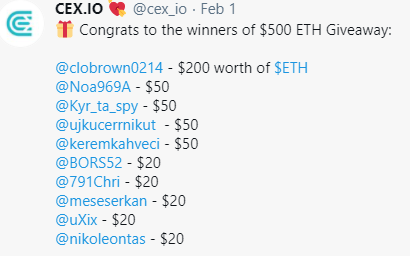 Then I received an e-mail that I would have to reply to within the next few days to activate my prize. I did it and received an answer that the amount of $ 20 in ETH will be credited to my account within the next 5-7 days.
After a few days, I checked my account and I had received my prize 0.011667 ETH.


Now I'm planning to invest this prize in one of the cex.io's trading pairs here.
Which one do you suggest to me?
My Story in cex.io.
In 2017 I had signed up there to deposit fiat money to buy BTC.
Searching for my prize deposit transaction I found the transactions of the past.
My registration in cex.io was done in June 2017. In July 2017 I used cex.io to make my first fiat money deposit in euros, in order to buy my first Bitcoin.
I had deposited 55 euros and I had bought 0.02495 Bitcoin.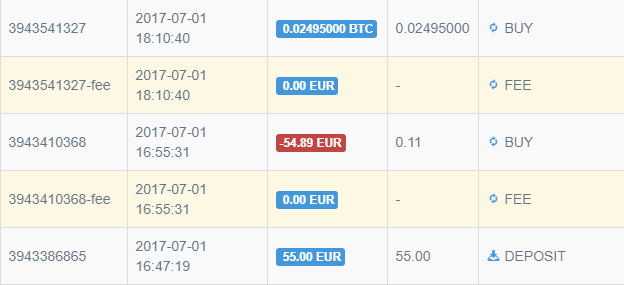 I used these BTC to try to invest in various cryptocurrencies, I bought some shitcoins that failed, I also bought some strong coins that have since made a big pump, but unfortunately, I was holding most of them in an exchange that was hacked, fortunately, the largest pump was outside this hacked exchange.
Using a calculator I did the calculations to see if I had kept these BTC intact, what value they would have today. The truth is that I suffered a small shock, the 55 euros in BTC then, with the current price of BTC today would be worth 1170 euros!
I think that cex.io is a very good choice if you want to deposit fiat money in order to buy BTC or some other cryptocurrencies. If you find it interesting and you want to register, feel free to use my referral link: https://cex.io/r/0/up106748166/0/ . Also, cex.io account on Twitter is real and it holds valid giveaways, if you want to participate in future contests, follow cex.io on Twitter here: https://twitter.com/cex_io.
Thank you!
@nikoleondas
Posted Using LeoFinance Beta