Hello guys, many of those who know me, know that I like to earn free tokens/coins/NFTs, so I participate in many giveaways bounties etc. Many giveaways are fake but there are some serious projects that distribute real earnings to their followers.
One of these projects is the cryptomonkeys, I often participate in its giveaways and I have received some cryptomonkeys NFT cards, as I had said in my previous post.
About two months ago I received the Unimonkey NFT card. I had made an offer for sell it.
Two days before, I sold this card for 500 Wax, the current worth is $21.60. Not bad free earnings from a giveaway.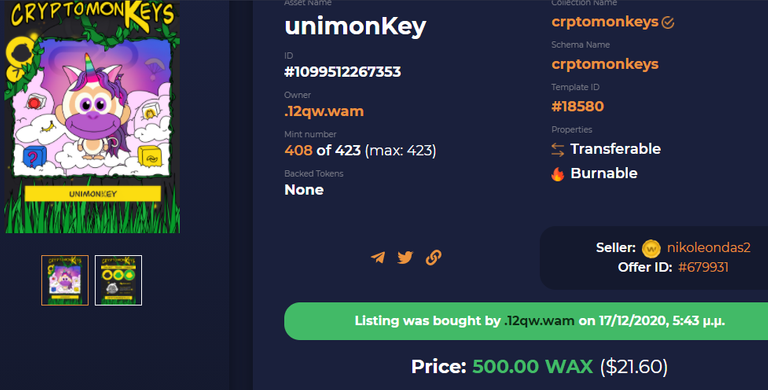 In fact I received 455 Wax, I do not know exactly why, but probably from some fees that were kept, anyway it is still quite good earnings.


Thank you!
@nikoleondas
Posted Using LeoFinance Beta