One of the blockchain games I play every day is Crypto Dynasty.
In this game, I build my heroes every day so that they can bring me items that I will sell at a good price.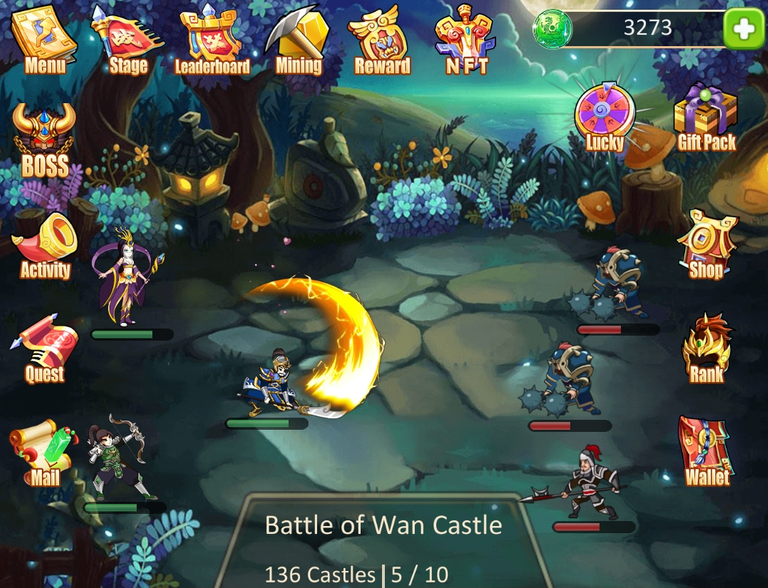 Every week the game announces two forging tasks. The Forge and Furnace. In the forge task, you have to create some specific equipment, and if you succeed you win the prize that commensurates to you. In the furnace again you have to create specific equipment but the winners are the first 20 who will create the most equipment. However, in this task, all participants participate in a draw with 3 winners. Each person's participation depends on the equipment he has created.
In this case, I participated with only one piece of equipment (ie only one entry) and after the draw, I won the second prize among 1264 participants.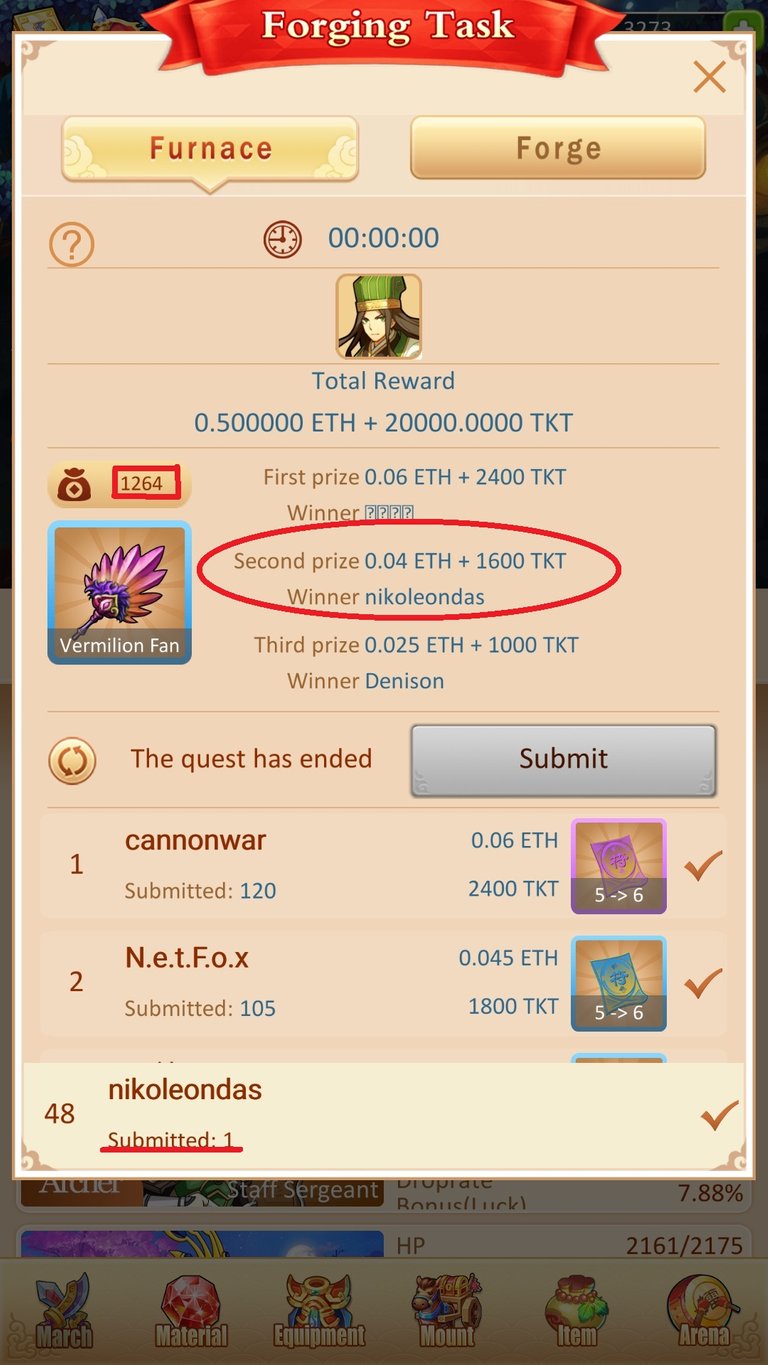 The prize was 0.04 ETH + 1600 TKT.
At the current price of Ethereum, the price corresponds to about $ 50. Also, I staked 1600 TKT to increase my daily income.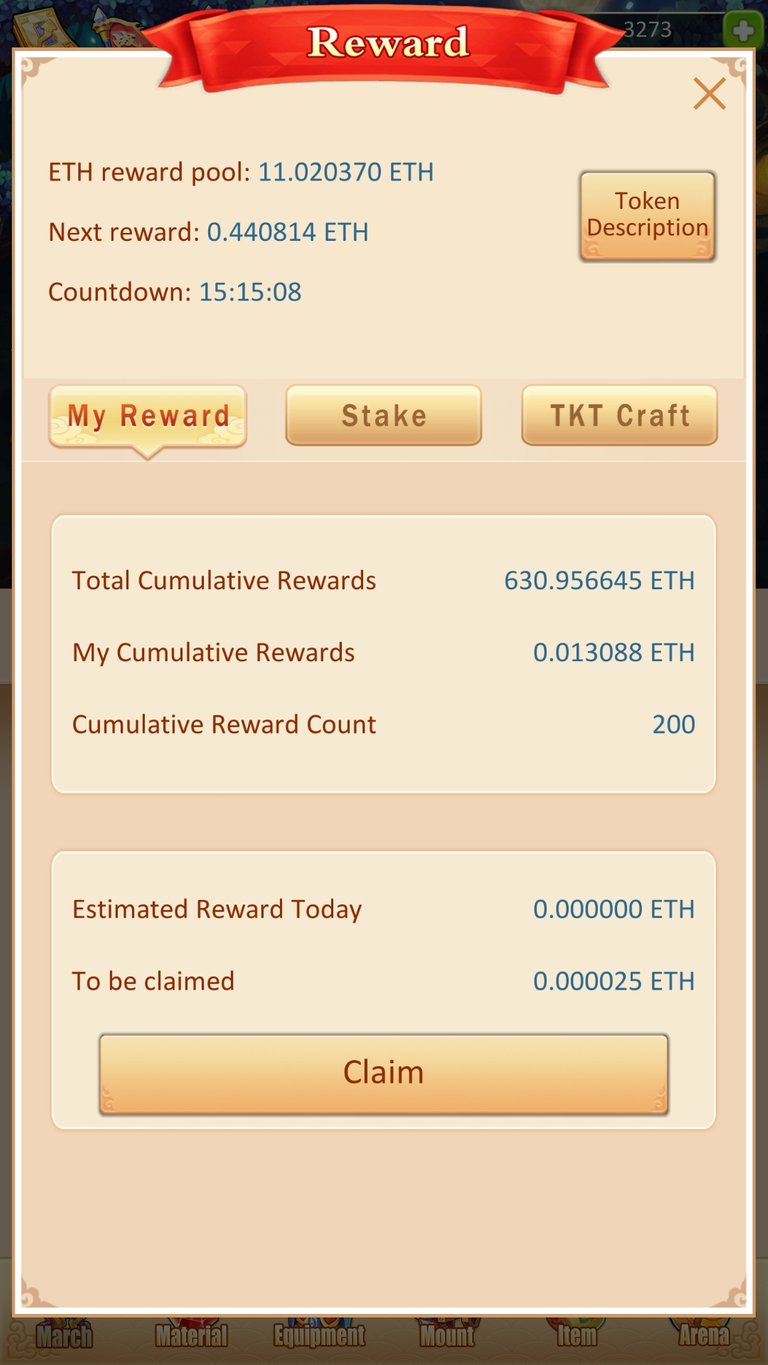 If you want to play this game feel free to use my ref ID:938540567 we will earn both 1000 tiger runes.
Thank you!
@nikoleondas
Posted Using LeoFinance Beta