Last week I attended a Web3 clubhouse event and enjoyed listening to Donald. Since then I've been following him on Twitter. He is an advocate for web3. Today he Tweeted about Decentralized apps and we can use this as our opportunity to ask him for possible partnership with HIVE and his projects.
Do your magic HIVE community.
Thanks a million
The link for the Tweet.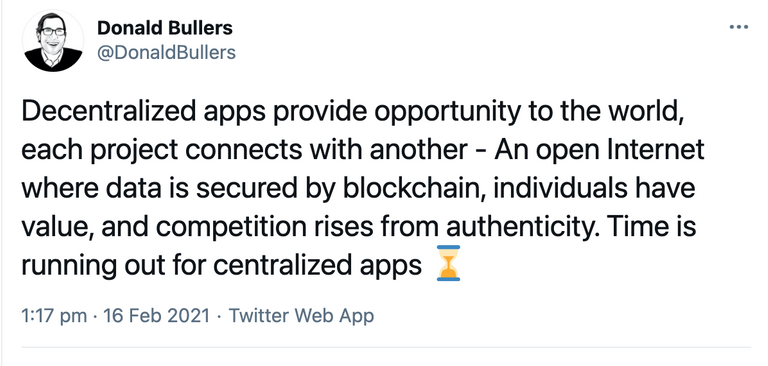 Posted Using LeoFinance Beta