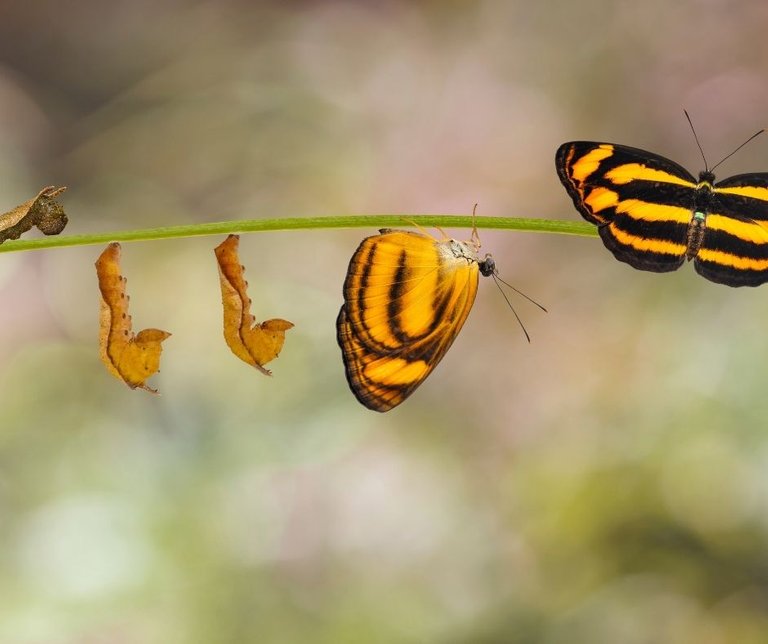 Change can be slow but it can also be rapid and what we're starting to see in a short few weeks is rapid change in block chain tech specifically the finance sector relating to cryptocurrancy.
Monday morning brings with it some wonderful news and developments on what's happening so let's run through a few of them.
Texas Law reform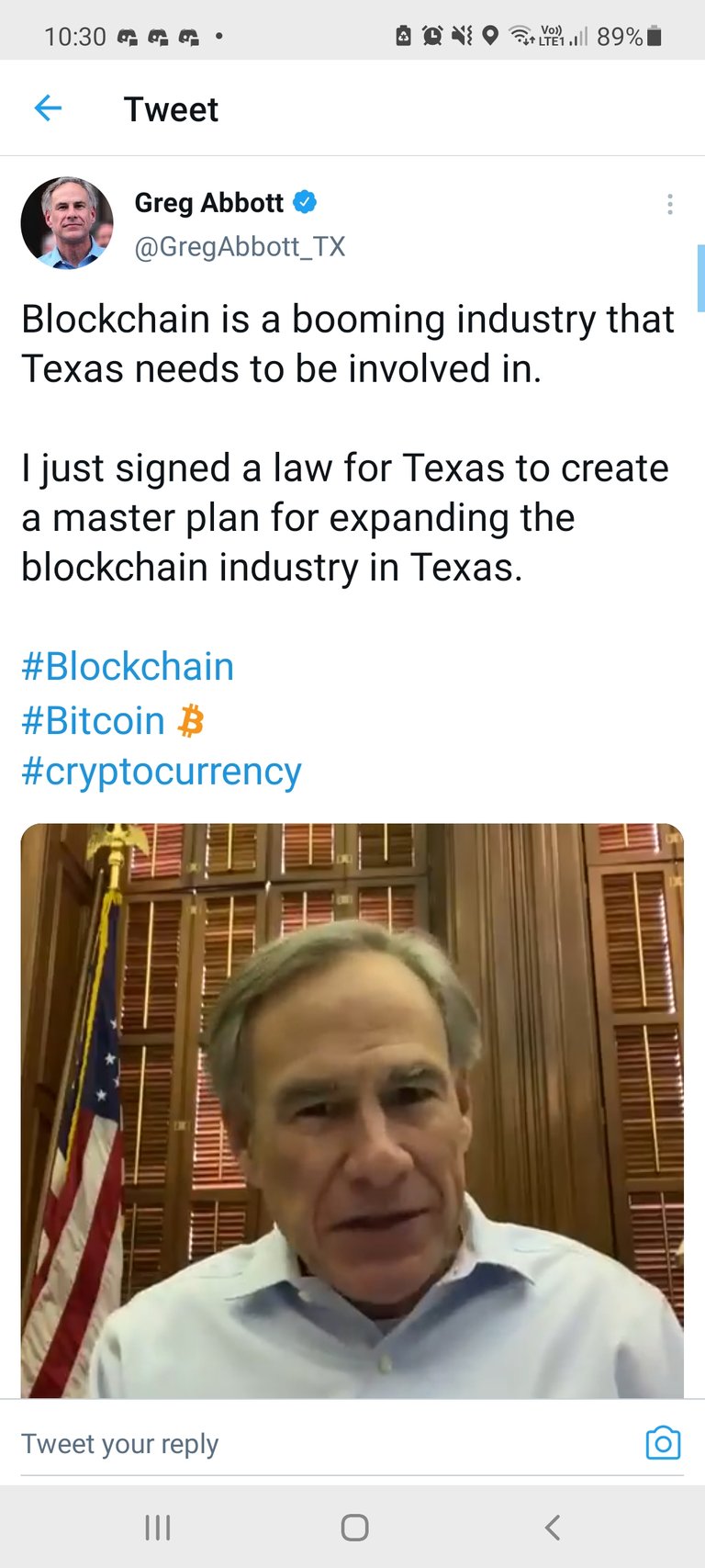 Source
Texas is hoping gain some lost grown to other states such as Wyoming who last year clearly identified that crypto trading and holding through a custodian was legal under Wyoming state law. In a 14 page response provided it was clear enough to say yes, crypto trading is legal through a custodian. You can read the letter in full Here
Senator Greg Abbott signed in law the definition of virtual currencies and amends commercial laws to expand into cryptocurrancy.
Senator Abbott also believes Texas needs to be the home of cryptocurrancy and by a recent report indicating that Texas has grown in Bitcoin miners as Chinese mining firms move to Texas, his not the only one. You can read the report Here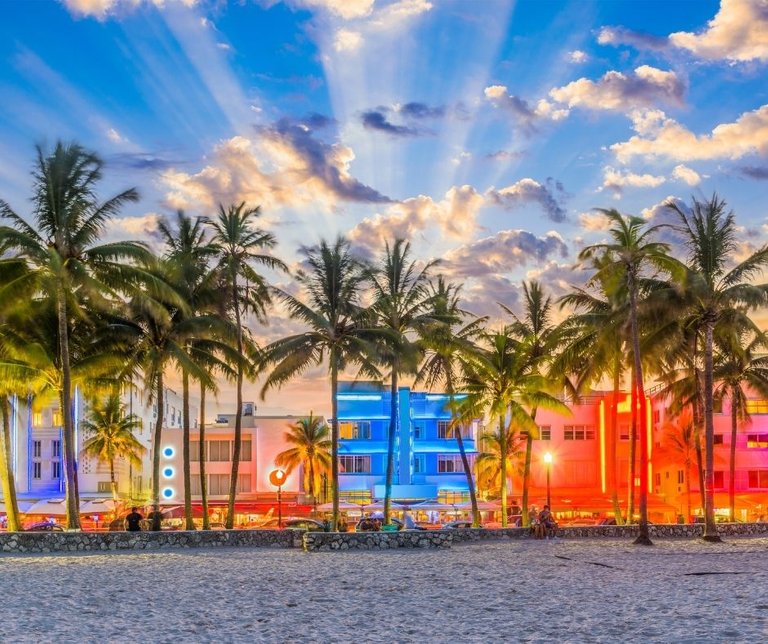 Texas isn't alone in the push to become a bitcoin leading state with Miami recently securing blockchain.com to move from New York to Florida.
With the current County Commissioner, Danielle Cohen Higgins whom praised bitcoiners and stated that a task force is currently investigating establishing a Bitcoin hub.
In an address that announced Miami will be going to the Moon, the Commissioner threw down stating that Miami had a bigger budget then other states such as Wyoming. You can read more about the pro bitcoin stance and what occured Here
Bitcoin Renewable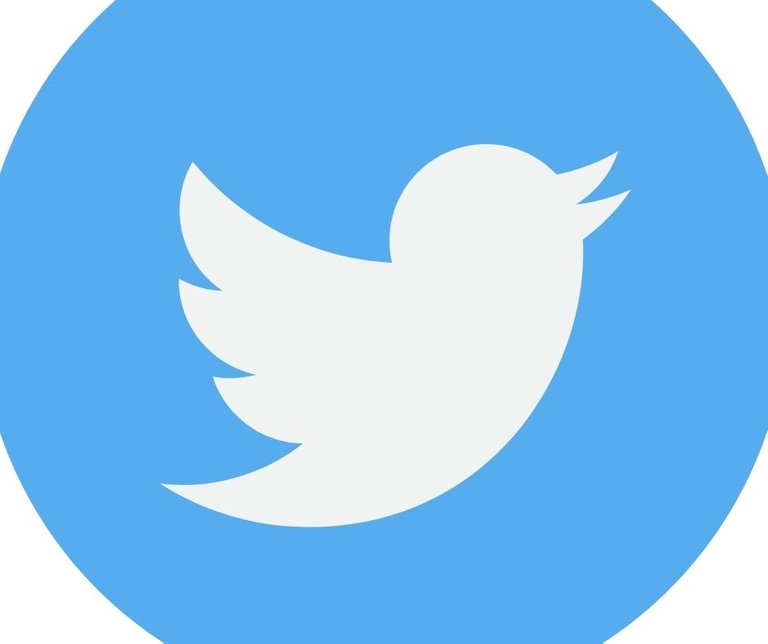 Twitter CEO Jack Dorsey has also entered the discussion announcing $US5 Million to establish a solar Bitcoin mining operation which will track in real time the environmental and energy impacts of mining bitcoin.
Although a location hasn't been identified as yet no doubt Jack will be looking for the state with the best regulations to enable growth of the sector. You can read more about the announcement Here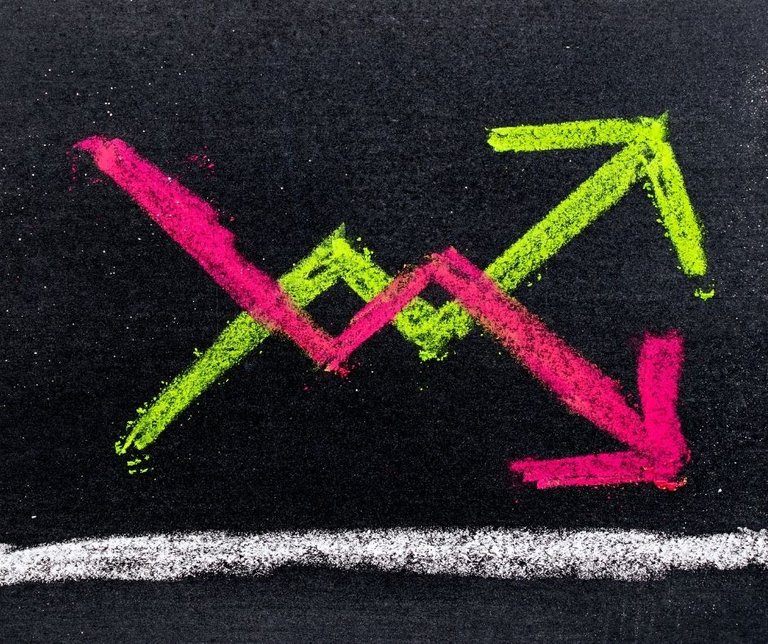 The month of May brought us some interesting fluctuations with the only cryptocurrancy being spared the market dips being Matic as users migrated across to the platform to escape the high Ethereum fees.
China's regulatory bodies making statements around clamping down on bitcoin mining and Elon Musk back tracking on accepting bitcoin as Tesla payments.
With the recent announcements and progress being made it is a sign that the US will most likely emerge as the biggest winner and be the home of cryptocurrancy.
Providing market stability and reigniting market confidence this will continue to have positive impacts for Bitcoin and we may see another price surge as Bitcoin regains lost ground.
It is Important to note that this is not financial advise and I am providing an update on regulatory changes and the political and financial sectors.
Images sources are provided and supplemented by my canva pro subscription.
Have a wonderful Monday everyone!
Posted Using LeoFinance Beta