A week ago, I purchased a starter pack at $5 as there was a 50% discount. Whether it's football or cricket, I love both the games. First of all, I didn't know/hear about this game before. One evening, when I talked with Simplifylife & Chick Magnet about random topics, Simplifylife first mentioned the game. Then I talked with Simplifylife about the game, what is all about & how to play this game etc. Simplifylife(Dakhter Bhai) is really a very good influencer; I must say he is very good at it. After that, I bought the starter pack & started my journey at Rabona.io.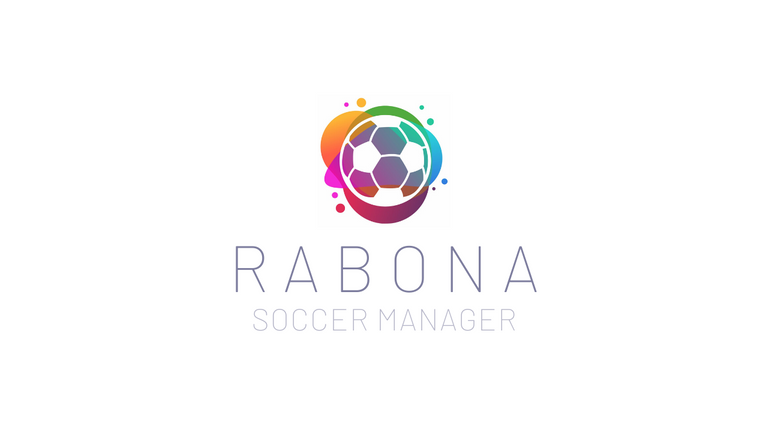 ---
First of all, I have no idea what to do or how to start building my team. So I started exploring everything & checking out all the options I have inside the game. This game is basically playing the role of a manager of your own football team. Also, in this game, you can find some other things like buying new players, upgrading your stadium, market & financial management, which you have to manage. For doing all those stuff you Rabona token, that is RBN. And all those transactions proceed through the Hive blockchain. I am loving this game. Although it's a new game, it got enough popularity in a short time.
I was thinking about what my football team name would be; after thinking for a while, one name came to my mind, and that is Furious Knight. There are some reasons to choose that name. In my campus life, I used to play football for a team with that name. I was one of the founder members of that team. The most important part is that all the team players were from our class; we are all classmates. At that time, our seniors are afraid to play with us. We never lost any matches in our whole campus life; maybe we were the only unbeaten team in the Mathematics department. So that tells you all the reasons behind choosing this name.
---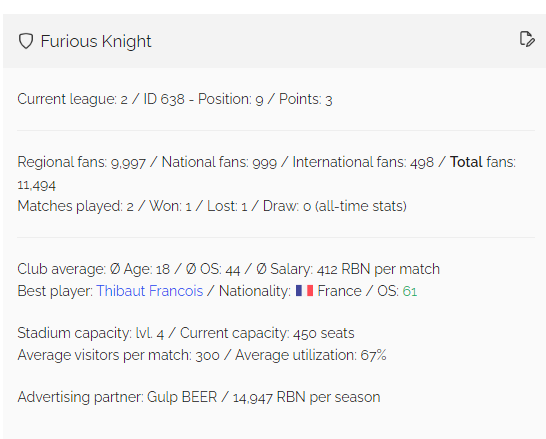 ---
After purchasing the starter pack, I upgraded my stadium to level-4, trained my goalkeeper. Also bought some new players. Today I bought a center forward, which cost 506640 RBN. That's too expensive. Let's see what he can do as the season just kicked off. I also bought a goalkeeper, a midfielder, and a defender, which cost 107300 RBN, including the market fees. I am very hopeful about this game. Most importantly, I am enjoying myself managing my own dream team. I am trying hard to build a good team full of confidence.
This game has some issues also, lots of bugs & transaction errors; these are the problems I faced until now. Hopefully, all will be fixed soon. I am ready with my team, are you ready? Let's hope for the best team to win the season. If you wanna know more about this game you can visit https://rabona.io.
Thanks for reading and getting here, see you in the next post. You can give me feedback by commenting below. Your feedback will be an inspiration for me. If you haven't joined this game , you can join here.