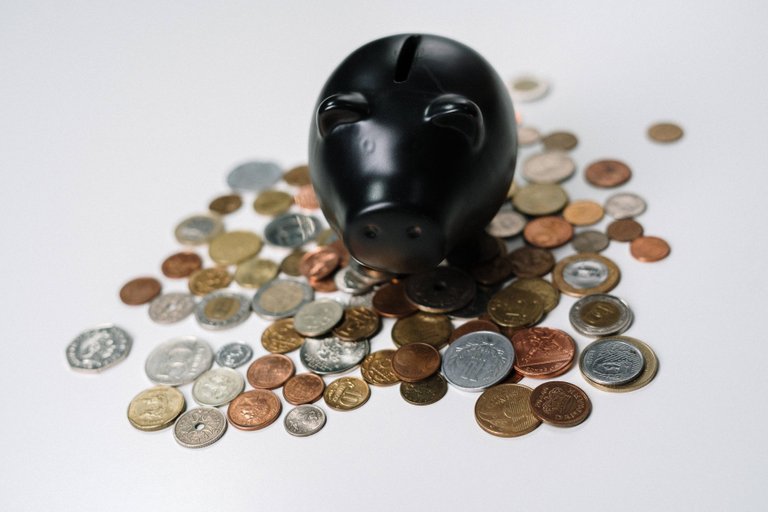 ---
Piggybank theory, you all might be thinking what this piggy bank theory is?? This is a small personal bank where you put a small amount of money into your future savings. It is very popular with children. They have various types of cute small banks with lovely designs on them. Children love to have them & hide them in a secret place so that no one can find his/her treasure.
In my childhood, my father bought a little piggy bank from me when I was five. He bought that from a small shop which was made of clay. I was very happy to have that. He gave me the bank & told me that "don't waste all your money, rather save some for the future." Then he gave me a 5Tk coin & told me that "this is your first saving hope you will continue to save some." At that time, I have no idea why he told me that, but now I can understand those words' value.
From that day I started saving some money. Whenever I have any coin left in my pocket, I put it in my piggy bank. Every year we have two festivals one is Eid-ul-Adha & another is Eid-ul-Fitr. In those festivals, our elders gave us some tips with their blessing in Bengali we say salami, I save 80% of that money & put them in my piggy bank. After 2 years, my piggy bank was full, so I broke that bank & counted the money. It was around 2343tk, which is approximately $26.70. That was my first savings.
"The principles of wealth are true regarding large amounts and small amounts. It all begins with the smallest unit of currency."
---Hendrith Smith
One day later, my father brought a giant piggy bank, which was also made of clay. Again, I started saving money; I never ate outside with friends during the school tiffin period. Instead, I went home & ate the food, then again went back to school. I also saved some money from my pocket money & all that goes to my piggy bank. This is how I saved around 5000tk, which is approximately $60 bucks; that's a lot of money for me.
Now I know why my father taught me how to save money. It's something that helped me many times in many ways. Whenever I needed some money, I had some; whenever I wanted to buy something, I had my savings. Doesn't matter what the amount is, whether it's big or small we should always save some money for our future. That's the lesson my father taught me, which I will never forget.
I am applying the same theory in hive also. I am saving a tiny portion & put all of them in my piggy bank account. It might be small, but that doesn't matter for me. You all can have your own piggy bank account. You all can start now, or maybe later; it's up to you. I hope you all will apply this piggy bank theory.
---
Thanks for reading and getting here, see you in the next post. You can give me feedback by commenting below. Your feedback will be an inspiration for me. If you haven't joined the Splinterlands yet, you can Here.