Furious Knight: Better luck next time!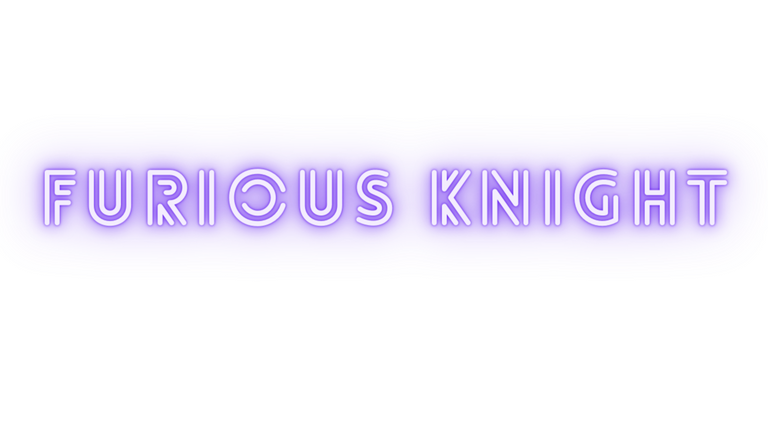 ---
Hello peeps, I hope you all are having a great time wherever you are at home or outside. A few weeks ago, I wrote a post about the new game on Hive that is Rabona, which is actually a football game. I also shared some ideas about how this game works. If you want, you can check out my previous post. I started playing this game from season 2; I struggled the last two seasons to reach the top 10 in the league. In my first season, I wasn't sure all my strategies were right or wrong. At the end of this season, I was in 10th place. Terrible, I know! So, I was concerned about my strategy, then I started working on my strategy, also bought some new players from the market. I bought about 150000 RBN, which is around $15 & spent them all. I started giving more time in this game, training players regularly, scouting new players, etc.
In my 3rd season, I started winning matches regularly. I upgraded the stadium, youth academy & Catering capacity to level 6. I also focused on player strength, passing, defending ability, endurance. These things are very important as I am managing all young players and need some time to build them up as a team. So, that's how another season has gone. This time my team was in the 6th position. Also got some reward of 1.81 Hive as a season reward. I know, so I started again to revise my team strategies, skills, and performance, etc. I was very much determined to get a better result, so I was giving as much time as possible.
In season 4, I had a decent start as I was at the top of the leaderboard. In 9 matches, I won 6 of them loose 1, e matches drawn. I was very much on a roll and was doing pretty good. The Galatasaray team was In the second position. I was happy with my team as they were winning most of the matches. In the middle of the season, some of the players get injured. And I started losing matches. I don't know how these players get injured. In every match, 2-3 players get injured. That's fucking injury making me mad at that time.
---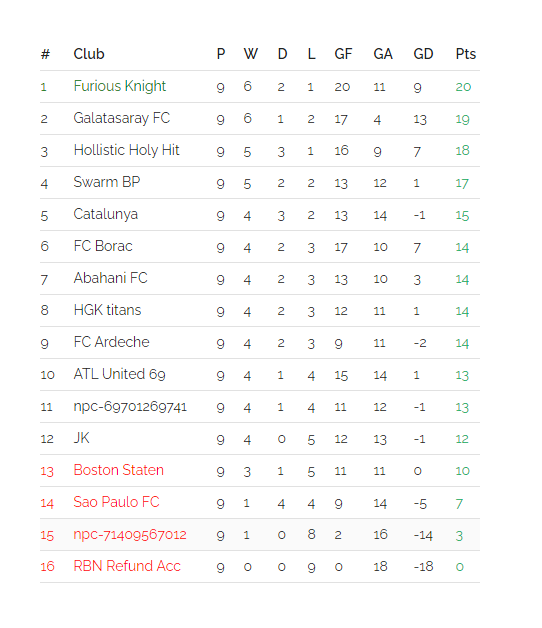 ---
I must appreciate that the Galatasaray team has some very good players indeed. This team has a strong defense and also has a good attacking forward. In the first match against this team, I lost terribly. This is how I lost the leaderboard top position. I was trying to get my position back, but it was getting harder. The point difference was increasing day by day. In the last two days before the end of this season, I won almost all the matches. Even I beat the Galatasaray team, who was top on the leaderboard. After battling so hard, I got the 2nd position in Rabona season 4 league.
---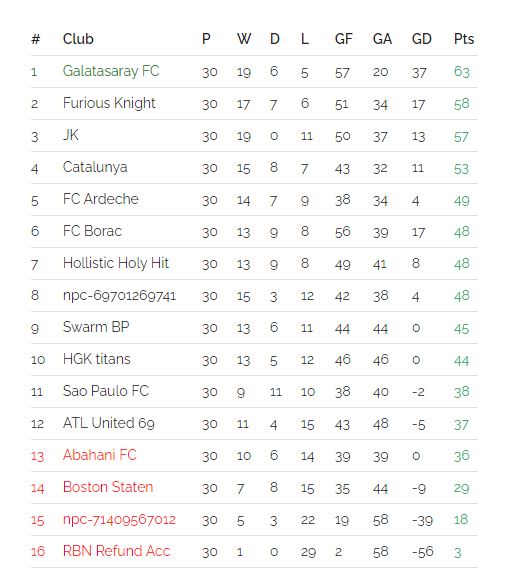 ---
So that's how season 4 ended. I also got the season reward, which is around 1.86 Hive. Hopefully, next season I will try to win the league cup. Let's hope for the best. That's for today. Thanks for reading and getting here. See you in the next post. You can give me feedback by commenting below.