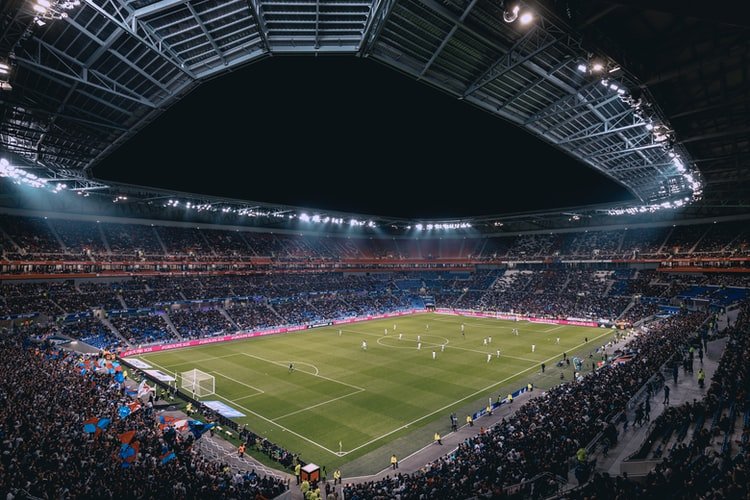 source
Money makes the world go round and despite Covid crises; the English league seems to be set to make more of it. Financial crises hit lots of football leagues in various countries but the premier league didn't feel a scratch. The financial stability which the English league derives from the TV rights signed a few years back has been their stronghold during the pandemic.
In clearer terms, football clubs in the English division earn a larger sum of money from TV rights when compared to other leagues in other countries. Also, more money is been made from player shirt sales and sometimes exhibition matches. On rare occasions, some clubs earn from renting out their stadiums and of course winning titles.
Of course, for most big teams with bigger stadium capacities, selling seats for football matches also helps input lots of money into the club. But since the pandemic, money from selling match days tickets was been halted in a bid to control the spread of corona. Just days ago, football teams have been given the go-ahead to start selling match days tickets, and stadiums in English football have been cleared to housing fans.
This directive will have a major impact on the financial side of all teams in the league. One highlight of this directive is that more money is been amazed by clubs and this will further help strengthen their purchasing power in the transfer market. Not that the premier league clubs have any issue with splashing out cash on acquiring new players but money from ticket sales will be an added boost for the next transfer window.
Also, price inflation will be on the rise. The English league already buys players in higher value than the rest of the leagues in the world aside from the Chinese league. For example, if Sevilla wants to sell player A, Sevilla may consider a 30 million pounds bid from the clubs that are not from England. If an English club enters the race to buy that same player A from Sevilla, the price of the player will be pushed further up to may 50 million pounds. The reason for this is because they know that clubs from England have more financial purchasing power compared to other teams in other leagues.
While lastly, the bridge between the top 6 six teams and the rest of the teams in the league will be further close. Judging from the league atmosphere so far, the big six teams are fast becoming big 10. With the likes of Everton signing players such as Allan and James Rodriguez, Leeds united signing Rodrigo, Aston villa signing Martinez, Barkley and Bertrand Traore, and lastly Fulham signing Ruben Loftus-cheek, Areola and Ademola lookman, it only shows that more teams could buy players that the big boys want.
Posted Using LeoFinance Beta