earnathon.com is website that gives reward token for learning cryptocurrency projects. The website is a copy of coinbase model of earning from learning. Earnathon also issues its native token ENA.
ENA token has not been created yet. There is no official anouncement what network to run ENA token.
To learn from video ,users will earn reward 1.67 ENA or $5.01 . There are some lists crypto projects to learn but they are in the waiting mode. Users can not learn those projects. The only learning project is about basic knowledge quiz about cryptocurrency.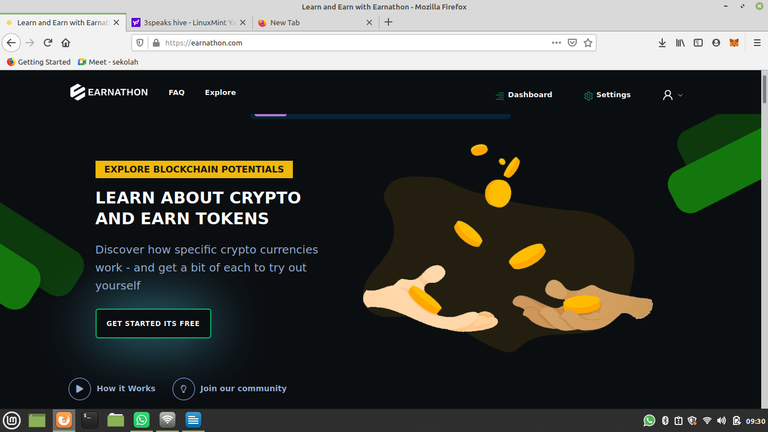 This is the dashboard of Earnathon website.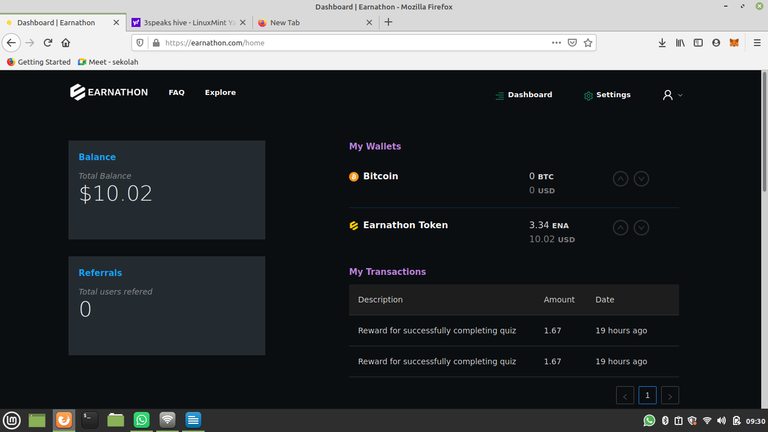 This is my trial to earn some rewards. There are some notes that I will write here.
The vidoe does not load properly
I could not open the video because the load was too slow then I just took the quiz.
There is no whitepaper
Absence of whitepaper will show that the developers is not reputable. Whitepaper is very important in cryptocurrency projects.
There is no roadmap page
I could not find roadmap page. Roadmap will give investors and users clear path of the project.
The website is registered in 2019 and ends in 2026.

Conclusion
The website interface and graphical design looks good but absence of whitepaper and roadmap will make investors and users feel doubt about the legitimacy and trust. I like the idea of the project but I doubt if the project is scam or not. You can check the website to know more about earnathon
Posted Using LeoFinance Beta