Authored by: @hetty-rowan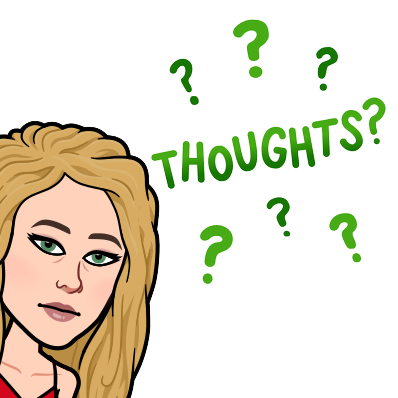 LBI only from the markets!
The fact is, we did it. LBI is hard capped! From now on you can only buy LBI through the markets, AND there will be a price update every day in the LBI discord. Thanks @silverstackeruk. That is a very welcome feature ... even if you do not plan to sell or buy it is nice to have a daily insight into the price of LBI.
Undiscovered gems to be find?
Then on to some other things. Like every Sunday, as soon as my three days of mail start, I start thinking for a moment… What can I write about, and oh… which coin am I going to describe, where is an 'undiscovered gem' to be found.
Growing and monitoring my own portfolio
After last week I was mainly busy with monitoring my own portfolio, and trying to grab at least 3% profit every day with a small amount, I have to catch up on here for a while, get back to blogging and engaging! I haven't been online much on discord, leofinance and hive ... not only because of trading, but also because of the things that have to go on at home. And especially now that the weather is slowly getting better, this limits the hours that I am indoors very much. Summer is mainly a time of outdoor life, and with only a telephone with an internet connection outside… it is not a good idea to try to write my blogs anyway. I honestly admit that I can't, so respect the people who do because of circumstances.
Vote for 'your CUB'
Which brings me back to the "Help a CUB" contest. The post for the votes is online, the entries of the "CUBS" can be read and everyone is free to cast his / her vote for who you think deserves a new PC / Laptop / Tablet.
Since I am not writing here to influence you with my opinion, it is time for you to read the post for yourself, and especially the entries for the contest deserve your attention. Have you already done this? Then I haven't said anything! … For those who haven't done this yet, HERE, you go to the post where you can cast your votes, and all entries can be found here too!
Crypto News
Well, what happened in crypto land? We have seen that DOGE has put down a new ATH at $ 0.73, already BEFORE the important event that everyone had their hopes on. How many people will be fomo-ed in DOGE! I sympathize with those who jumped in from FOMO, and have now seen their investment drop by 20 cents per DOGE. Ouch! And how glad I am that I did not mix myself in the DOGE rally this time. I thought for a while to get my 3% with DOGE, but thought it was just TOO risky. The power of the FOMO is great, but the risk of Buy the rumor, Sell the News, was so present here that I did not dare to take it. And thank GOD.
DOGE an existential threat to cryptocurrency?
When I went to check the news this morning I came across another article. The CARDANO boss is adamant that DOGE is going to fail. And he continues, even calling DOGE an existential threat to Cryptocurrency as a whole. But why?
Out of curiosity I clicked the article, because let's face it, DOGE has made the news a lot lately. Not because it would have failed, but precisely because of the spectacular increase that the price of DOGE has seen. It would be "THE coin of the people". How can that fail?
The Cardano boss explains a few things. 99% of all DOGE investors only buy DOGE because they believe they are going to get RICH with DOGE. And that mentality is wrong. That mentality can give crypto a bad name overall. Notwithstanding the fact that many people have indeed become rich in recent times from DOGE. But not everyone will be lucky. And certainly not the people who still step into DOGE are at enormous risk.
There is only a limited number of doubles possible before the panic sale occurs. And the moment that panic sale starts, OR the moment that big whales start dumping, well then a lot of people will be disappointed. And instead of getting rich, they lost their money.
In addition, according to the great Cardano boss, there was another problem with DOGE. In his words:
"And if you look at the distribution of the coin, more than 90% of the coins are in the hands of less than 1% of the participants, so there can be a gradual decline at any time. The people who sell are always in the plus, so whether they sell DOGE for $ 0.60 or $ 0.01, they're making a huge profit, which is a really bad situation to be in.
And yes, of course he has a strong point here. Because people who board the car certainly run a very high risk that enormous quantities will be dumped. Whales that are already making a huge profit at this point. They don't care if the price drops by 20 cents per DOGE. That is still a huge gain. Only unfortunately for the people who have now boarded from FOMO, that joke no longer applies to them ...
Negativity because of investment loss
And if all those inexperienced people experience a catastrophic failure by getting out of FOMO in DOGE now, their opinion about crypto has been marked for a long time by this one failure. Overall, that gives crypto a worse name than it needs to be. It brings negative publicity that the crypto market just can't use. And that is not deserved. Because let's be honest, there are a lot of good projects in crypto, and they don't deserve negative publicity ...
A coin like DOGE being pumped up by influencers like Elon Musk, being pumped up by Wallstreet Bets, being pumped up by the FOMO of many investors who KNOW what they are doing and CAN take the risk can become a bottleneck for people. Who gets into crypto NOW without doing their own research into WHY they get in, WHAT coin they get in and who think they get rich quick, but instead face a loss.
Projects without reduced risks!
These kinds of things make it even more pleasant that there is also something like LBI. A project that will only increase in value over time. No, not with 20 cents per 24 hours, but you also do not run the risk of losing 30 cents per coin 24 hours later. And if we want mass adoption of crypto, it might be wise to devote more attention to these types of projects. After all, crypto is a wonderfully beautiful world, with risks… but there are also projects that can take away that risk a great deal… and they are not or hardly discussed. As a result, many people still believe that crypto is dangerous, and you will certainly lose your money.
Can we change this?
How can we change this? How can we ensure that crypto in general is in the news in a more positive way, and how can we show that there are also projects within crypto with few risks?
Posted Using LeoFinance Beta