Authored by @hetty-rowan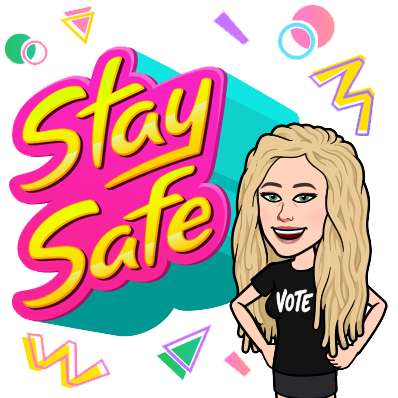 We've all dealt with it at some point, whether it happened to you, or whether you only heard it from others. The fact is that today there are many scammers active in the financial world. Both in the traditional financial world, and in the crypto world.
Who doesn't know the stories of the people who have received a text message from their bank, where you have to log in with your bank details to secure your account. Or a text message that has been circulating here in the Netherlands for a while where you have to log in to supposedly confirm the monthly costs of your checking account. In both cases, there are victims who have logged in unsuspectingly, and saw the balance of their account disappear like snow in the sun.
There are also many scammers who called you and wanted to know your login details because supposedly a large amount was written from your account, and they wanted to retrieve it, but that was only possible with your login details. These things have been happening for years since the advent of online banking, and it remains to be aware of them.
But it is not only in the traditional financial world to pay attention. The world in which perhaps even more scams occur is yes, the crypto world. And I am 100% sure that we have all had to deal with this. Directly or indirectly… unfortunately we all know it.
We are at the beginning of a new year. And a very good crypto year is expected. It seemed to me that now is the time to draw your attention to the most commonly used Crypto Scam Methods, and what you can pay attention to so that you don't become the next victim of this.
What you should always keep an eye out for is: Fraudulent Ico's
During an ICO (a lot of) money is raised to support the projects and to be able to launch them worldwide. In the cases of a Fraudulent ICO, the white paper of another crypto was quickly copied, launching a large-scale marketing campaign. Raised a lot of money, and then they leave never to be found. Modern Tech managed to raise the careless sum of 660 million dollars in this way. Too bad for everyone who has put their money into this, they have unfortunately never seen anything in return ... OneCoin, PlexCoin, Confido, Centratech, Benebit, Vernam have also been examples of Fraudulent Ico's where the investors have lost their money and this just shows how important it is for everyone to research BEFORE investing in an ICO. Don't let the fancy words fool you, do your own research! Before taking the plunge, look for information about the team behind the ICO, a clear roadmap, vision, white paper, and anything else you can review.
A second common scam is the: Fraudulent Exchanges
It seems to be much safer if you land on an exchange. But unfortunately this is not always the case. Because there have certainly been exchanges, and there will be more, that cannot be trusted. It is up to you to assess whether an exchange can be trusted or not!
The reputation of such a crypto exchange is sometimes difficult to determine, but in recent years there have been a number of exchanges that have been a lot of hassle and that you should avoid being on the safe side.
Here is a list with some of them:
Nettocrypto
Capital coins
Coinquick
Btc cap
Patrimoin Crypto
Cryptos currency
Ether invest
Eurocryptopro
Finance mag
Good crypto
Mycrypto24
Gme crypto
solutions
Crypto infos
Cryptavenir
Gmt crypto
If you prefer to do business with an exchange, it is also wise to do your own research here.
Exchanges that are known as safe include: Binance, Huobi, Kraken, Coinbase, Cex, Bitvavo, and feel free to add your own experiences here. What you can pay attention to here is the difference in price. What are the costs to use these exchanges and the withdrawal fees, etc.
A method that is very inventive, and is now popular
Simulating Platforms or People
Impersonating platforms or people are without a doubt the most sophisticated way of swindling. By creating a fake social media account in which scammers pretend to be the director, owner or spokesperson of a legitimate crypto company, many people have already lost their crypto.
In recent years, many variants of fake accounts have come by from giants in the crypto industry, such as Elon Musk, John McAfee, Vitalik Buterin and Barry Silbert.
One of the market leaders in crypto trading, the cryptocurrency exchange Binance, has also been imitated. By putting an identical replica of the platform online, criminals also managed to loot a considerable sum of money.
Currently, I myself receive a DM from a Crypto.com Announcement almost daily asking to log on to the website. It's annoying because I know it's a scam DM, I block them daily but the next day there's a new one. Too bad for the scammers for all the effort they put in, they do not know that my Crypto.com account is not available anymore… I did not look at the website in the mail myself, I do not click on any links in this way. But I have heard from other people that the website is an almost exact copy of the Crypto.com website.
And luckily I am attentive enough this time, yet it is a way you have to watch out for and unfortunately many people have fallen for.
Now almost a classic, but still a danger in itself:
Hackers and unreliable files!
Not directly related to crypto, but somehow it is. Everything that happens online carries some degree of risk. Hackers are always on the lookout for systems that are poorly secured to do their job there.
In the case of downloading untrustworthy files, these hackers are given a big helping hand. In fact, it's like opening your front door wide open at night and having a flashing "LOTS OF MONEY IN HOUSE HERE" sign next to the open front door.
If you are unlucky, hackers will find out a lot of personal information, login details for your e-mail, bank accounts, private keys for your crypto and much more with which they can steal a lot of money. Always be careful when downloading files on the internet! It will be an open door for most I hope, but a forewarned person counts for two!
These scam ways are the ones I could think of first. If you know more ways I would like to hear them so that we are all warned, and safely should be able to be a nice 2021 ...
Because the general expectation is that the bull will continue to run in the coming year, and we want to enjoy that after all the years, in where we wrestled with the bear!
A Happy 2021 without Scams!

Posted Using LeoFinance Beta