Authored by @silverstakceruk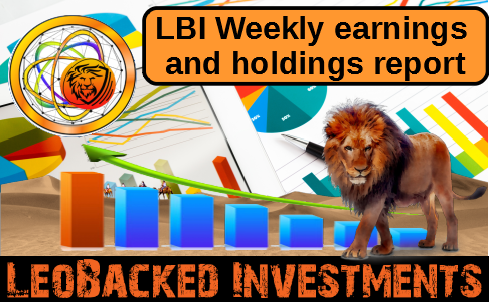 Week 5
Earning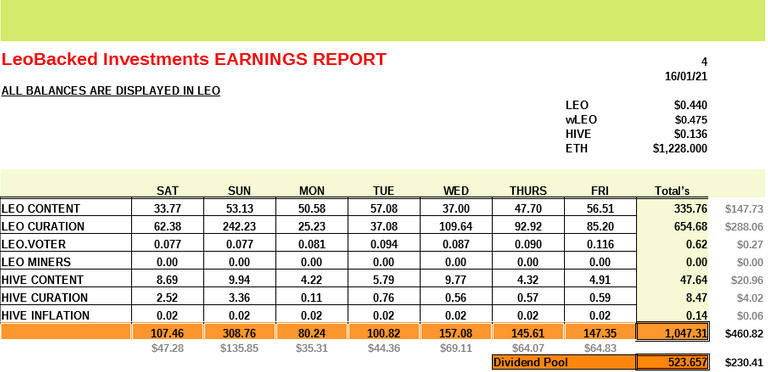 Another week is behind us, it has been an incredibly uneventful week other than the HE hacks and LeoFinanace going down for a few hours. Our earnings this week are a little slower than last weeks by about 100 LEO, content earnings are around the same with curation earnings less this week. Not sure exactly what has happened there, we can see on Sunday, curation rewards were massive because of a manual voting mistake but it should have corrected and fixed itself throughout the week. At the end of the day, we get 1000% worth of upvotes every day so should have evened out. I can only think of 1 thing but I dare not type it in fear of being wrong.
Apart from that small hiccup in curation rewards, everything is running smoothly and to plan. Our content is still getting loads of comments, not so much interaction. LBI drops upvotes on comments so this could be the reason for a high number of comments and the low number of replies. I notice people asking questions and then me, Hetty are Task take the time reply back only to have the same person ask the same question on a different post at a later date, haha.
So we can see that content was 32% of earnings this week, HIVE content was 5%, 63% came from LEO curation and HIVE curation even makes an appearance this week with its 0% blue slice.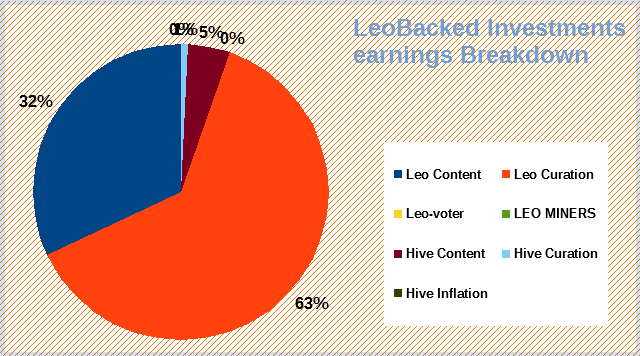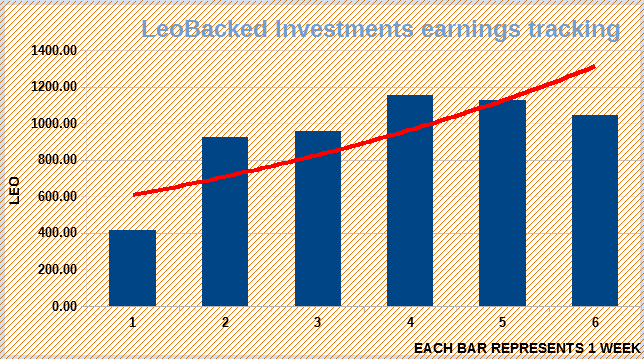 This week we have a small dip compared to the past 2 weeks, this happens and is nothing to worry about. As long as we stay over 1000 LEO, I am not worried.
Total earned to date is 5630.09 LEO, it'll not be long until we pass the 10k LEO mark, under 5 weeks by my guess.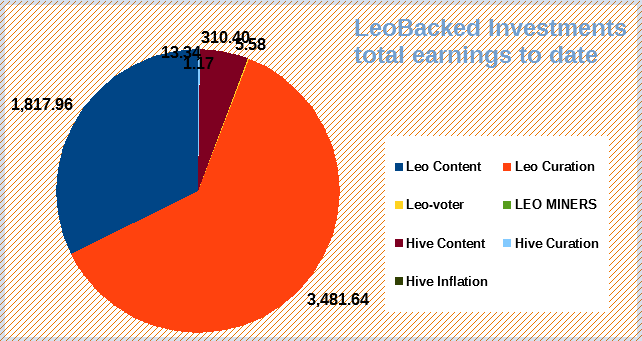 Holdings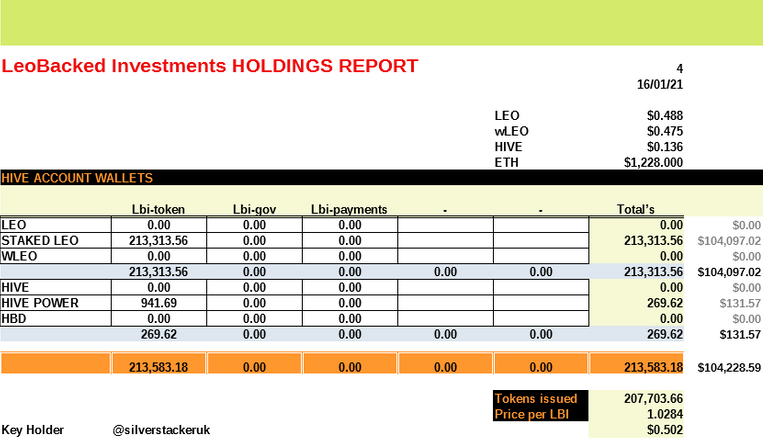 Another week another 1000 LEO powered up and after issuing tokens, we are sitting on 213k LEO. Our HIVE power balance is almost into 4 digits which is nice as this is increasing the LEO we earn from leo.voter.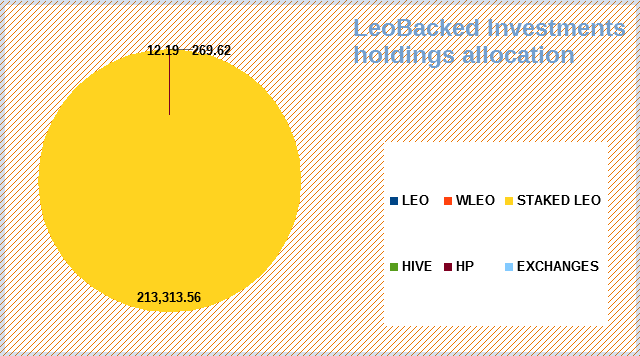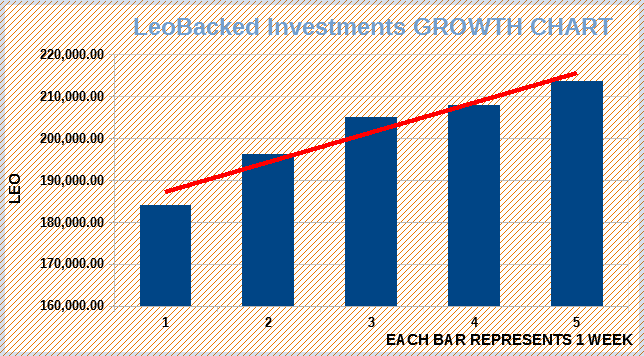 LBI token price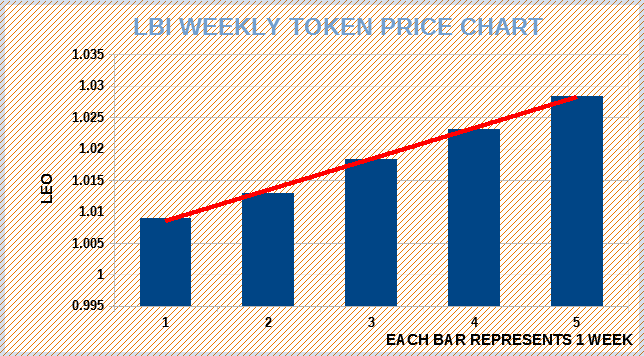 Total assets worth in LEO
213,583.18 LEO
Total LBI tokens circulating
207,703.66
LBI token price - 1.0284 LEO
RoundUp
Its been another good week for us, we earned over 1000 LEO, issued 3-4k tokens and even had a few people step up to nominate themselves for the governance team. Good work for everyone involved and thank you to token holders for making this happen.
Posted Using LeoFinance Beta