Ever since Ocean Planet got postponed by a week, I've been looking around for alternatives to try while I had the time. One of the games that got recommended to me several times over on Torum was Alien Worlds. To make it clear right away, the game is still in its earliest stages of development so as the title suggests, this is a very early first look at what the game is going to look like.
Nevertheless, they already offer a playable Alpha version that seems to be running somewhat stable. So it's once more time to ask the ever important question - Is It Worth Your Time?

So what exactly is Alien Worlds? Well, the better question right now would probably be "What does it want to be once it matured?" It pitches itself as DeFi in space promising to monetize in-game NFTs for its players. Right... So what is this meant to be exactly?
In Alien Worlds, you take the role of a space miner, operating on one of several planets available, earning the game's token called TLM. You can also find NFTs while doing so which in turn will help you with your further mining operations. The game runs on the WAX blockchain and TLM is already tradable on the Alcor Exchange. There are plans in the future to have the option to stake TLM to the different planets, thus giving you a word in governance but also increasing the amount of TLM that can be mined on that planet.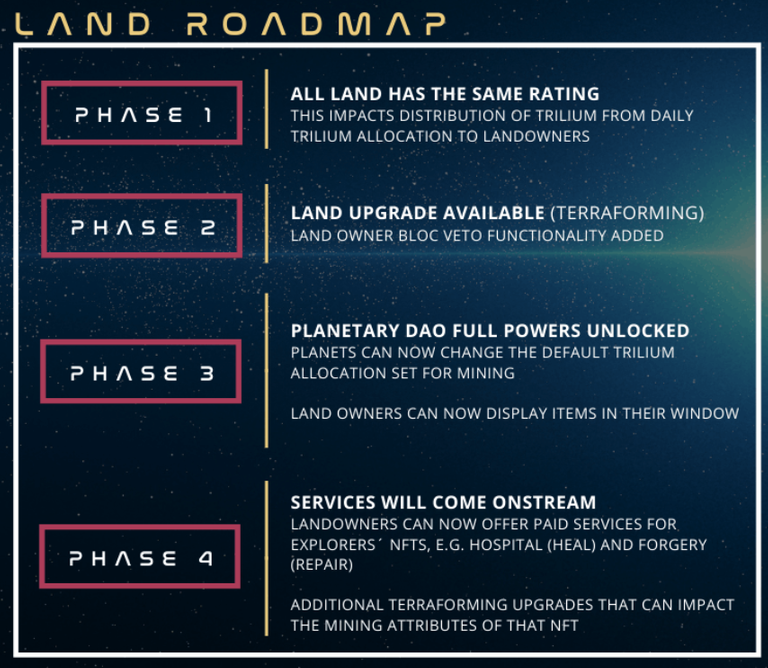 There are a lot of other features planned for the future as well and the road map is quite extensive. There are very few details available for what all that is going to look like, though. Like many other blockchain titles, Alien Worlds is really bad at telling new players what it's going to be, instead just vaguely hinting at content that might or might not get added to the game eventually.
So since we don't know too much about what the game is going to look like in the future, what can be done right now? When you enter the game for the first time, you are given the choice between a male and a female miner NFT, you are given a Standard Shovel NFT, and off you go to choose what spot on what planet you want to mine on.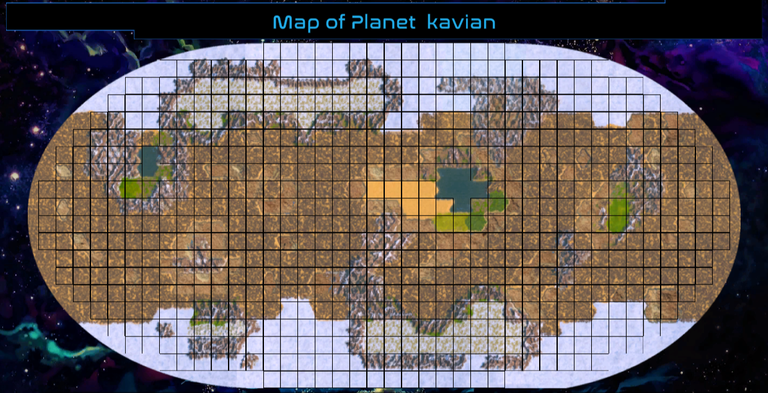 Each planet is made up of a number of land plots with 3,343 plots spread across 6 planets in total. Each plot of land is a NFT itself and can be owned by either a player or the game itself. When mining on a plot of land, a share of all your profits are given to the person owning that plot. Plots come in different rarities and also have different attributes, determining how big of a load you can expect to mine, how long it's going to take you, and so on.

The equipment you use for your mining changes these parameters as well so if you had access to a wide array of land plots and different tools, you could fine tune your mining to your current needs. Do a mining run every few minutes for small gains or do a mining taking you several hours for a much bigger haul. Unless you invest additional funds into the game, though, your mining setup is probably going to look like mine for quite a while. With this setup, I can mine every 2.5 minutes for a gain of 1-3 TLM. The land I use is owned by a player charging 10% of my profits but that's the best I found before I gave up searching for something better.
If you are lucky, you will find a new NFT on top of the TLM you gain. So far I've found about half a dozen of these NFTs, but they were either duplicates of what I already had or geared towards other parts of the game that are not implemented yet. So for now, that's all you can do in the game. Mine, reap the rewards, hope for a NFT, mine again. Obviously, that's not terribly much in terms of gameplay right now. The game only launched a week ago, though, so for now that's probably okay for an early Alpha and obviously, being an early adapter is often going to pay off in the long run.
So let's get back to the initial question - Is it worth your time? Well it of course depends on what you are expecting from the game in that stage. The existing gameplay loop of mining and reaping the rewards is sound and if you enjoy these kinds of idle games, they'll blend in perfectly with the other games you play. Just click "Mine" every few minutes, claim your reward, and come back again in a couple of minutes. I've picked up the game 2 days ago and did a mining job whenever I remembered to do so ever since.
In total, I probably mined about ~100 times now and earned 174 TLM along the way. That's about 6.2 WAX or 0.24$ if you convert it to Fiat. Looking at the time spent doing this, it's what you'd gain from one of the better faucets out there. Not great, not terrible. The game has a rather large following on Discord and there's a surprising amount of trading going on for the game's NFTs on AtomicHub already. Some of the land plots have been traded for as much as 3,700$ already, so there are certainly people believing in the game's bright future.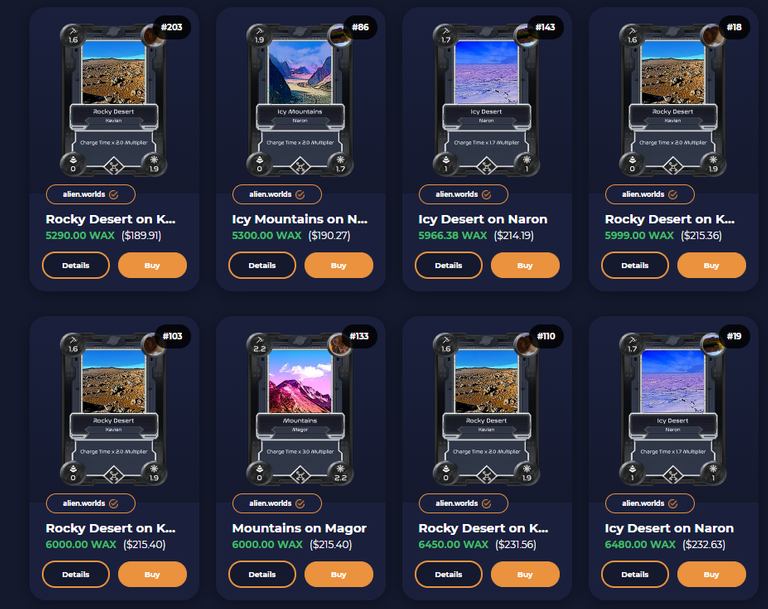 If you want to take part in it, doing the occasional mining certainly is a good way to gather some of the game tokens without having to do an investment first. Since it's running on WAX, you only need to stake a couple of it in order to play the game indefinitely. There are no fees or anything for playing and there's no initial investment necessary. That said, don't expect to get rich playing it. Or rather, if you really expect TLM to moon, you'd do way better to just buy some off the market instead of mining small amounts all day long.
To me personally, Alien Worlds looks interesting enough to make me willing to follow its journey. I won't get involved with it much for now, but I'll do the occasional mining whenever I remember to do so. The underlying concept certainly is promising and with the money already changing hands, there seems to be a market for it. Time will tell whether the game will take off or be forgotten, but for now I'll just ride along and see what happens.
And that's all from me for today. I'll get back to you with a follow up in a couple of weeks, once more content has been added to the game. Thank you all for reading and see you next time!
Posted Using LeoFinance Beta