In this post I will show you step by step, how I use my liquid leo to buy BNB, using the cubdefi platform.
I have used leofinance.io to blog & be rewarded in the token LEO.
I have downloaded MetaMask wallet and have connected it to BSC
If you have not already, please check out the following links:
Read more here
---
---
1. Convert the leo to Bleo
After you have converted your leo to bLeo using https://wleo.io/bsc - you will be able to see them at cubdefi via the MetaMask wallet
2. Go to the cubdefi exchange
To make the swap, you need to visit https://exchange.cubdefi.com/#/swap
3. Select the currencies
I will be converting bleo to BNB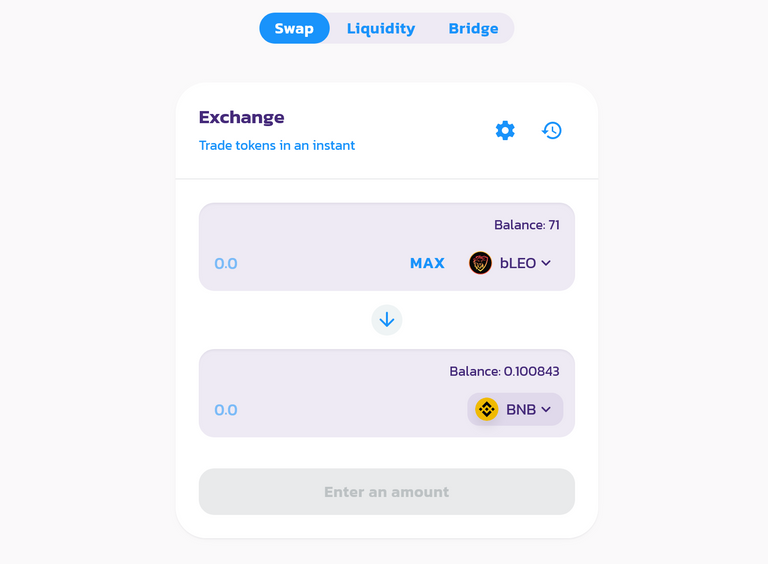 4. Put the desired amount of bleo
I have put 70 bleo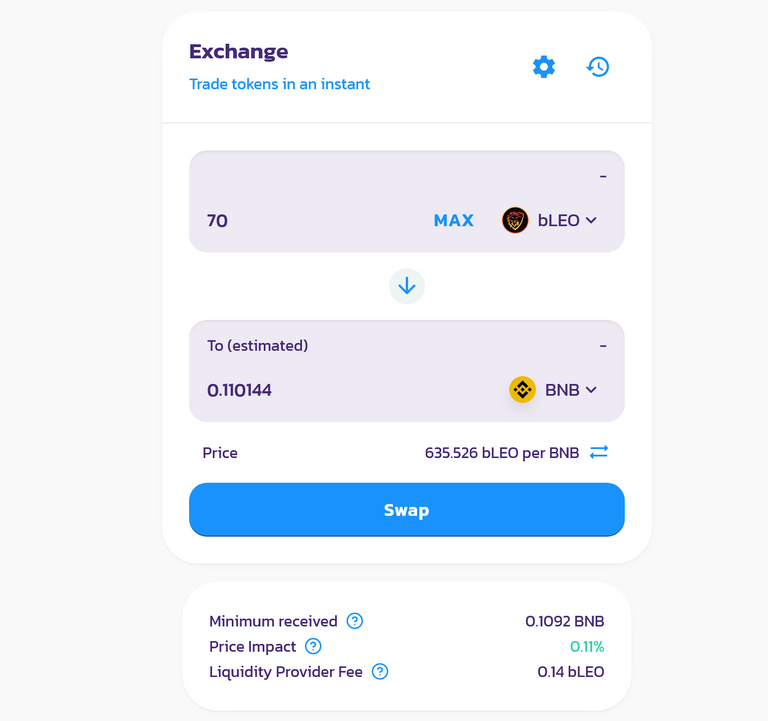 The current price of BNB is

5. Confirm
Click on swap and then confirm the action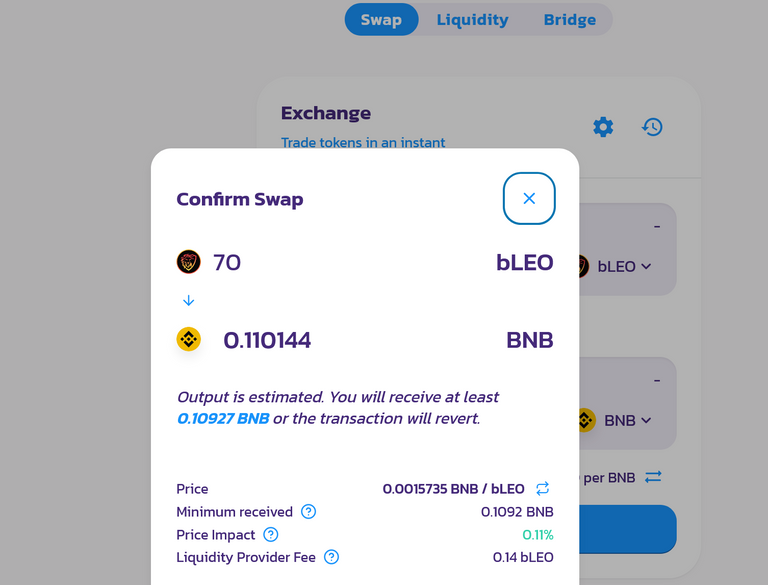 6. You need to sign the transaction
Sign/Confirm the transaction and pay the BNB fee
(0.000856 bnb in this case)
You should receive a success message
and ..
7. You should be able to see the BNB tokens in your metamask wallet!
This is not financial advice. Please always do your own research
So for now I am hodling the BNB and I will use them for gas fees for now, besides I only own a very small amount
I hope that this tut will be useful, please let me know below your feedback!
Thank you for visiting!
---
p.s. I would like to publicly thank @khaleelkazi & Team for they were super efficient when the conversion form leo to bleo had an issue!
@flawuy made sure that everyone was informed and everyone in the LeoFinance discord server was super cool about it (and with a great sense of humor many of the Lions)
---
---
Who am I?
I am Katerina from Crete, Greece. An enthusiastic content creator with a passion for photography. Interested in the blockchain technology, in new social media platforms and in trying to educate new users who wish to explore the blockchain social media world and its possibilities!
Posted Using LeoFinance Beta