Hi everyone,
The recent giveaway just concluded and I admit I am very happy with everyone's support and participation! This gives me motivation to continue and perhaps add a few touches in the future :)
A few days ago I announced a giveaway in collaboration with the brand new tribe @broadhive-org
giveaway announcement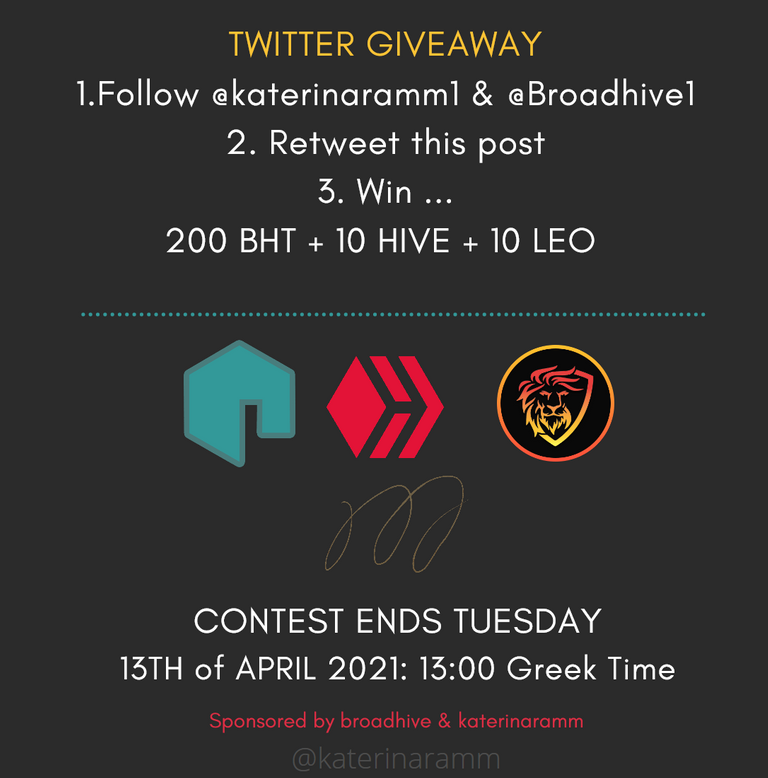 Today, I run the automated app of sorteos to make the draw and ... the winner .. is,.......
wheelly_dope on twitter!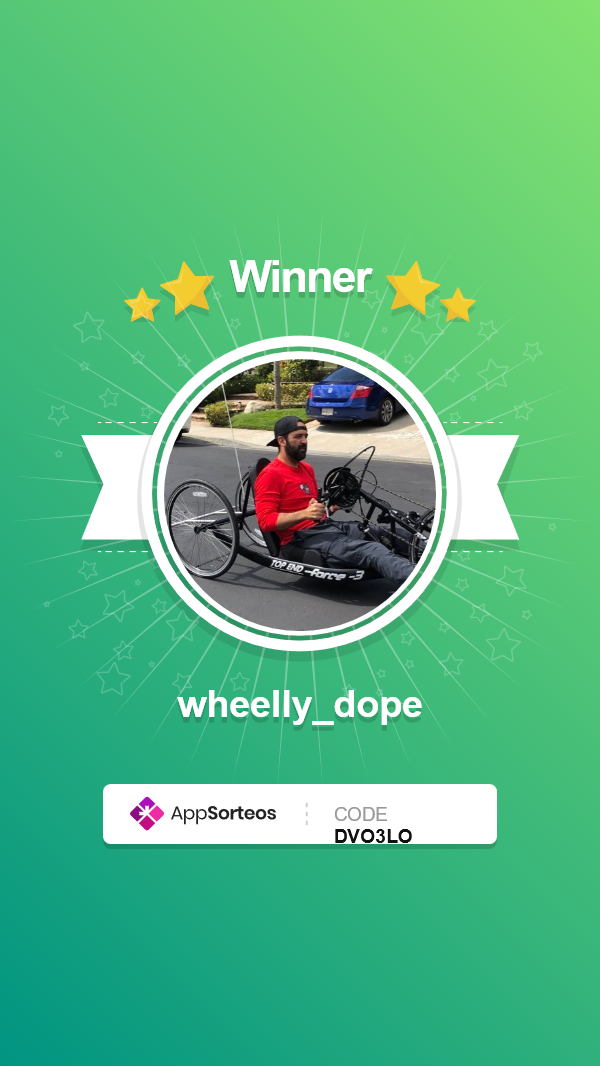 The only think left now is for Wheely Dope to send me/confirm his username on hive so that I can send the tokens over :)
The tokens to be sent are
200 BHT + 10 HIVE + 10 LEO
Congratulations!
Let's check out some statistics of the giveaway
86 RTs, 64 likes ... 4642 impressions & 406 engagements in total!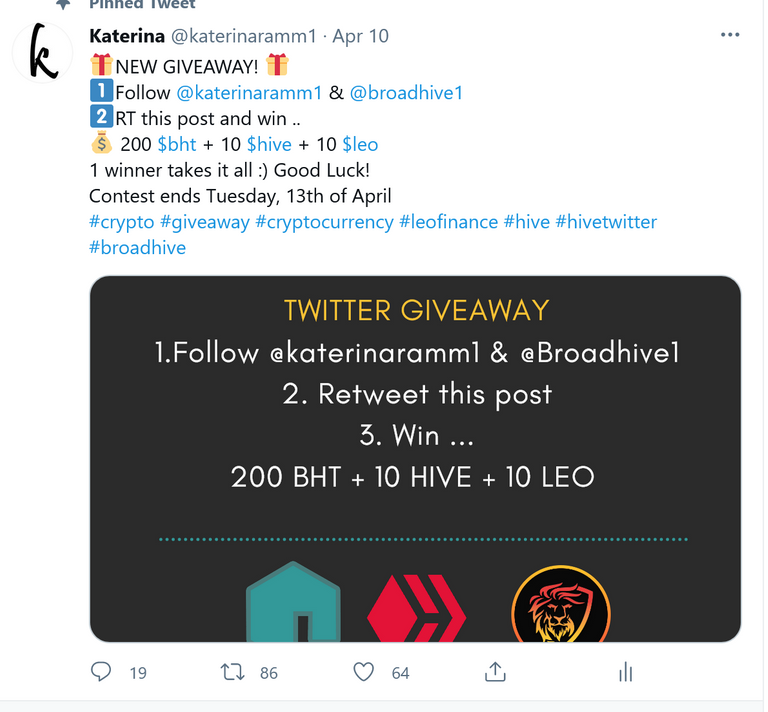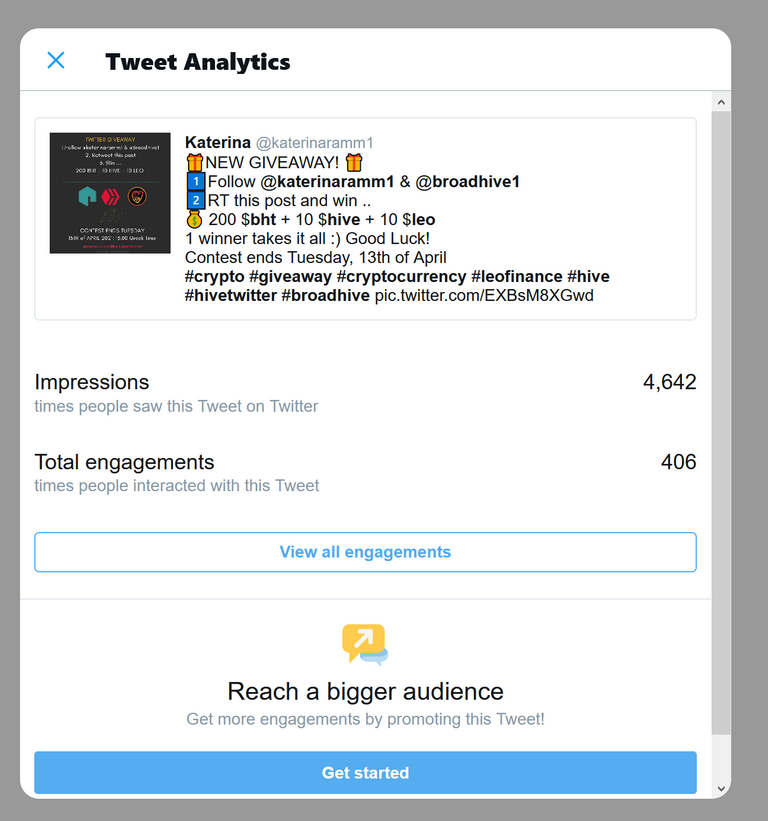 Thank you all for supporting this!
My hope is that everybody has something to win, even if it is knowledge, a new friend etc
So that is it for now, any tips for the new giveaway?
Thank you for visiting!
---
Who am I?
I am Katerina from Crete, Greece. An enthusiastic content creator with a passion for photography. Interested in the blockchain technology, in new social media platforms and in trying to educate new users who wish to explore the blockchain social media world and its possibilities!
Posted Using LeoFinance Beta