So many news, so little time! But here I am once again to provide you with some news that you may have missed :)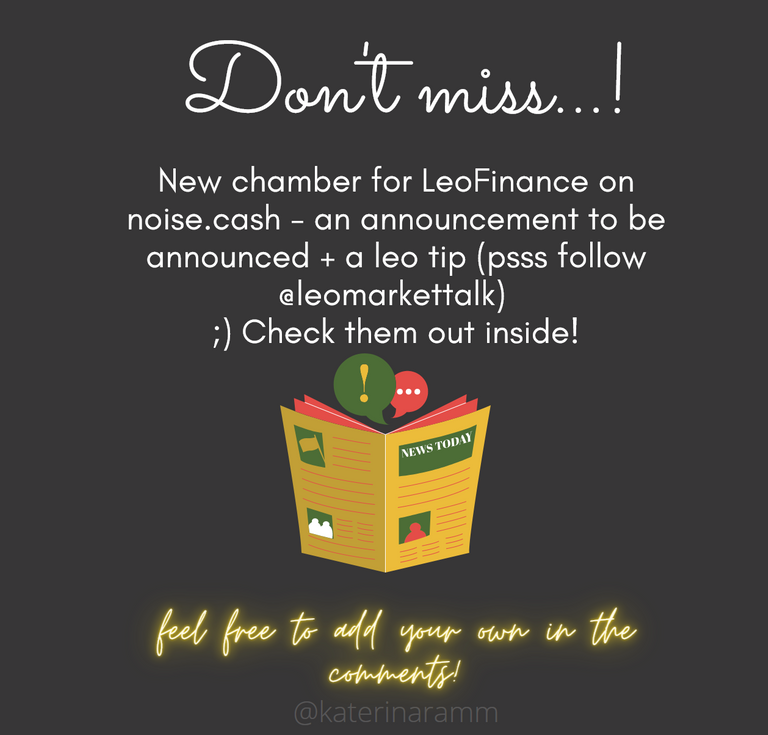 .1. About noise.cash - New Chamber for LeoFinance
Apparently the new read.cash child is going very well, and the devs are always surprising us with extra developments! A few hours ago they informed us that there will be chambers in noise cash where we will be able to separate our posts according to their themes.
Of course my friend @friendlymoose took the opportunity and prepared a chamber for LeoFinance!
So if you are on noise.cash come follow the chamber (and me of course)
Chamber https://noise.cash/n/leofinance
Me https://noise.cash/u/katerinaramm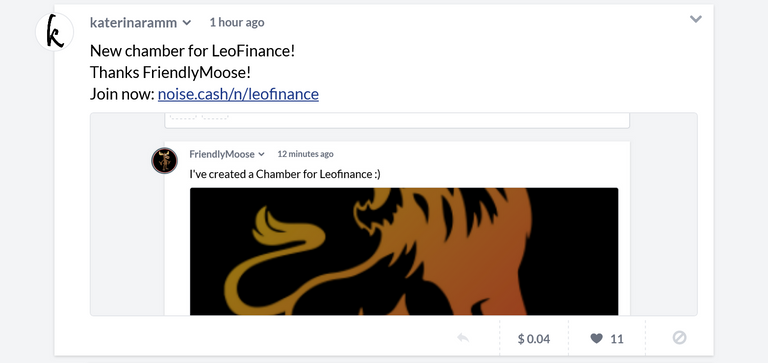 p.s. If you are into photography join the https://noise.cash/n/photography chamber created by our own @uwelang (https://noise.cash/u/blockchaingeek on noise.cash)
---
Create a new chamber
To create a new chamber, you go to the Chambers section and search for a name - if it does not already exist, then you have the chance to create it.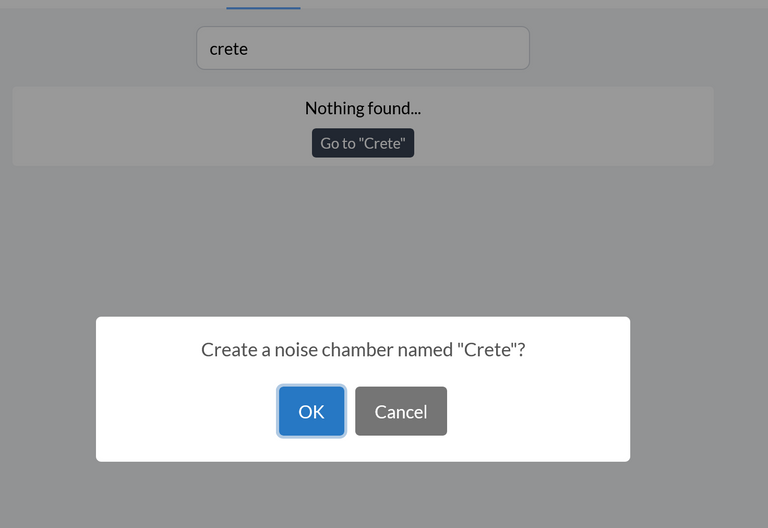 Attention: Creating one, does not make you Admin or gives you an extra rights over it.
.2. Leo microblogging platform is ...
only a few weeks away :) And there are more projects to be announced! I saw that on the announcement of the future announcements and in case you missed the post do follow @leofinance & @khaleelkazi and make sure you check out this post
How exciting is all this!!!!
Wait, there's more!
.3. Check out the account @leomarkettalk and do follow it!
I almost missed this post by @taskmaster4450le here - make sure you go and check it out asap because it explains about a new project that is back online!
Quoting
For those who are unaware, we brought back the daily @leomarkettalk post. This was a post that was put up each day that allowed people to utilize the comment section as a "hangout" place to post anything to do with their trading, investing, business or other points of interest.
This week, it was resurrected. The idea is that we now have more people active in the comment section PLUS people are starting to think about microblogging. We thought why not use this as a catchall repository for a bit of hanging out and engagement before the "Twitter on Blockchain" is released.
So please go check out the post by taskmaster & follow @leomarkettalk to join the talk :)
And there's more!
I am always very happy to see women in the blockchain. Women who believed, who fought, who achieved!
One of them that I was already following on twitter joined leofinance! Thanks @shortsegments for bringing Wendy over!
Make sure you check out her Introduction Post and lets all welcome her on leo :)
Last for today but very important too!
.5. @rangnet joined leo and is looking for Angels!
https://leofinance.io/@rangnet/earn-with-rang-network-rang-angel-program-rangel
The @rangnet came to leofinance and is looking for Twitter Angel? Could it be you they are looking for?
Check out also their post on twitter and show some love and support :)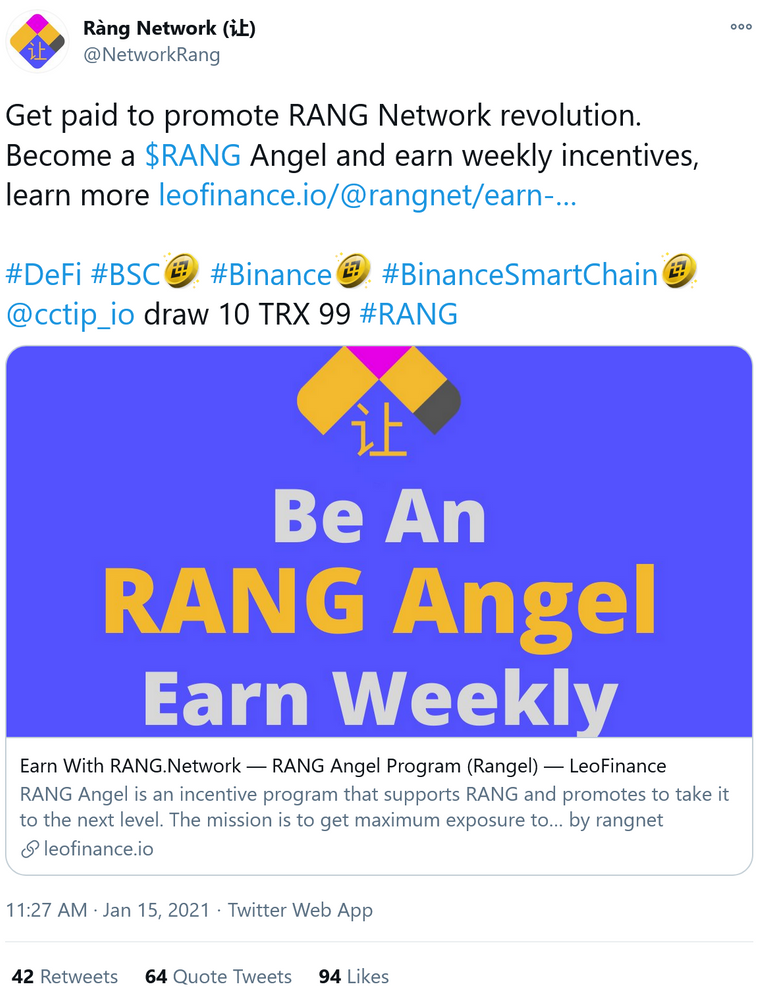 Are you thinking of participating? Of becoming an Angel? Let me know :)
---
Thank you for your support and for visiting! Do you have something to share that I may have missed? Share it below :)
---
Who am I?
I am Katerina from Crete, Greece. An enthusiastic content creator with a passion for photography. Interested in the blockchain technology, in new social media platforms and in trying to educate new users who wish to explore the blockchain social media world and its possibilities!
Please remember to support @cleanplanet - Link hereBeta
Posted Using LeoFinance Beta