My experience before blogging
Before starting in this world of cryptocurrency, I was out of my country Venezuela, because in my country the hyperinflationary economy caused me to separate from my family, being the first time that I was away from my parents and brothers, being raised by my parents. united. But the circumstance made me take a different course, my father was diagnosed with a tumor that had to be operated on, otherwise my father could become a paraplegic, causing him to lose mobility of his legs and become disabled. I decided to leave because I believed that from another country I could get a better income to be able to send my parents and save to be able to operate it in a Public Hospital (The situation in my country this type of hospital does not have the equipment, the Venezuelan must acquire it from a serum to the medical gown) since we did not have the financial resources. But it is not easy for Venezuelan life to be outside of his country, sometimes things are not what he looks like, but thank God I found a stable job, which helped me a lot financially and sent money to my parents.
But after having all the things for the operation, the Dr. talks to my mother about the situation and the risks of the operation that was to become. invalid, stand up or die in the operation, my dad was waiting sitting in the wheelchair, when my mom told my dad what he said to Dr. As it was a delicate situation, my mom felt she had no right to decide, I had to know the risks and decide whether to operate or not, after knowing my father the risks I decided not to have surgery, Barquisimeto himself looked for other methods to help my father from acupuncture to massages and exercises.
I spent almost two years outside my country sending remittances to help him, but then my mother in a video call that my father was getting worse and worse in health, that it was better for me to come to my country because my father was ill, I returned badly because feeling the fear of losing my father, I shared the last months with my father until he died, I stayed with my mother and sister what my father told me before he died, that it was not to leave her alone to take care of her, my mother is hypertensive and they I had been married for more than 38 years, it is strong to lose a partner and even a wonderful father who gave us everything.
My home Blogging
After my father died, I started looking for work in my country, but since the economy has been destabilized where I live, it is a small town, there is no job offer, one day with my phone I started looking for internet pages to earn money until I found Steemit , That was in May 2018, I created my account, it is a platform where to publish a post I could earn money. My first post I dedicated to my niece that beautiful girl since I loaded it the first time I stole my heart, despite receiving 3 votes and a comment I did not give up, researching in steemit I found a community called Steemhunt this platform had to publish content related to technology, devices, inventions that solved a need, but its rules were simple, it should publish in English, a product that was not duplicated, that the Official page was in English I remember spending more than a year on this platform where I could cover a little the needs of my family, between my sister and I we covered the expenses of the house and my mother's medicine.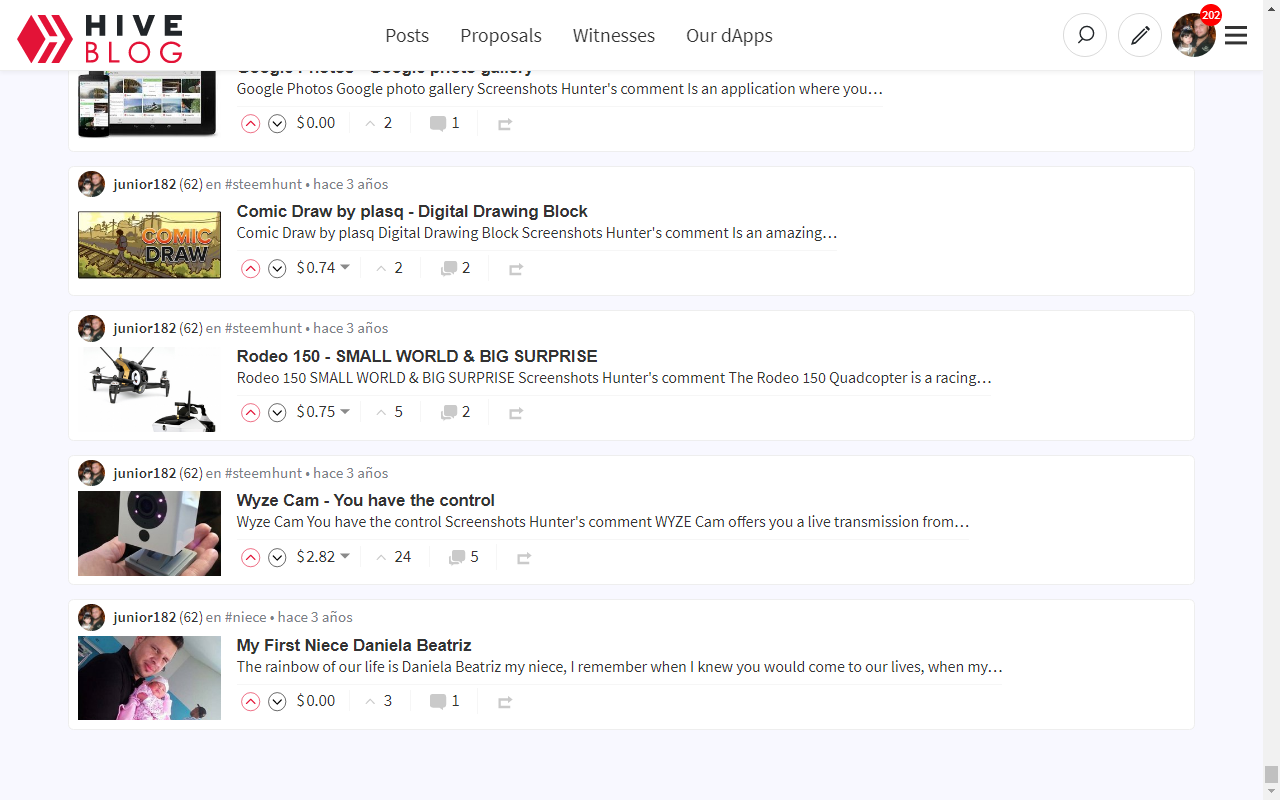 After they started the tribe, I started to change my content, the first was TripleA.review where I made a post about movie criticism, the second was sports, this was one of my favorites because everything related to sports, I also wrote in CTP, to find which one it was my place where I felt at home. Until one day there was a fork, Hive was born, a platform that at once I ventured to this new platform that saw a new model where that great circle that the whales voted among themselves would end, the first community I was there was Gems, until one day I came to Leofinance.io on this platform it was very different from what I was always used to in getting my reasons:
Comments of welcome, that no other had received.
Votes in favor despite starting.
Comments of support and advice.
Issues in relation to cryptocurrency.
Founder and team with great visions of growth, not personal but community.
Weekly information.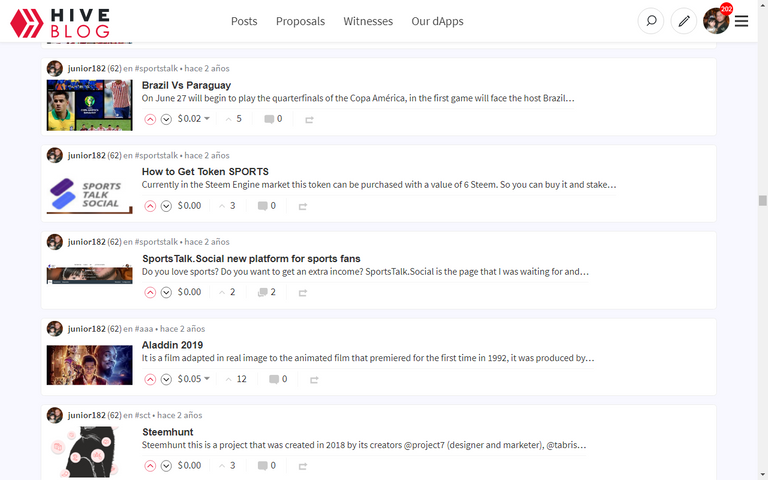 How Leofinance.io has impacted my life
Being a blogger in cryptocurrencies: I have never published topics in relation to cryptocurrency in investment before.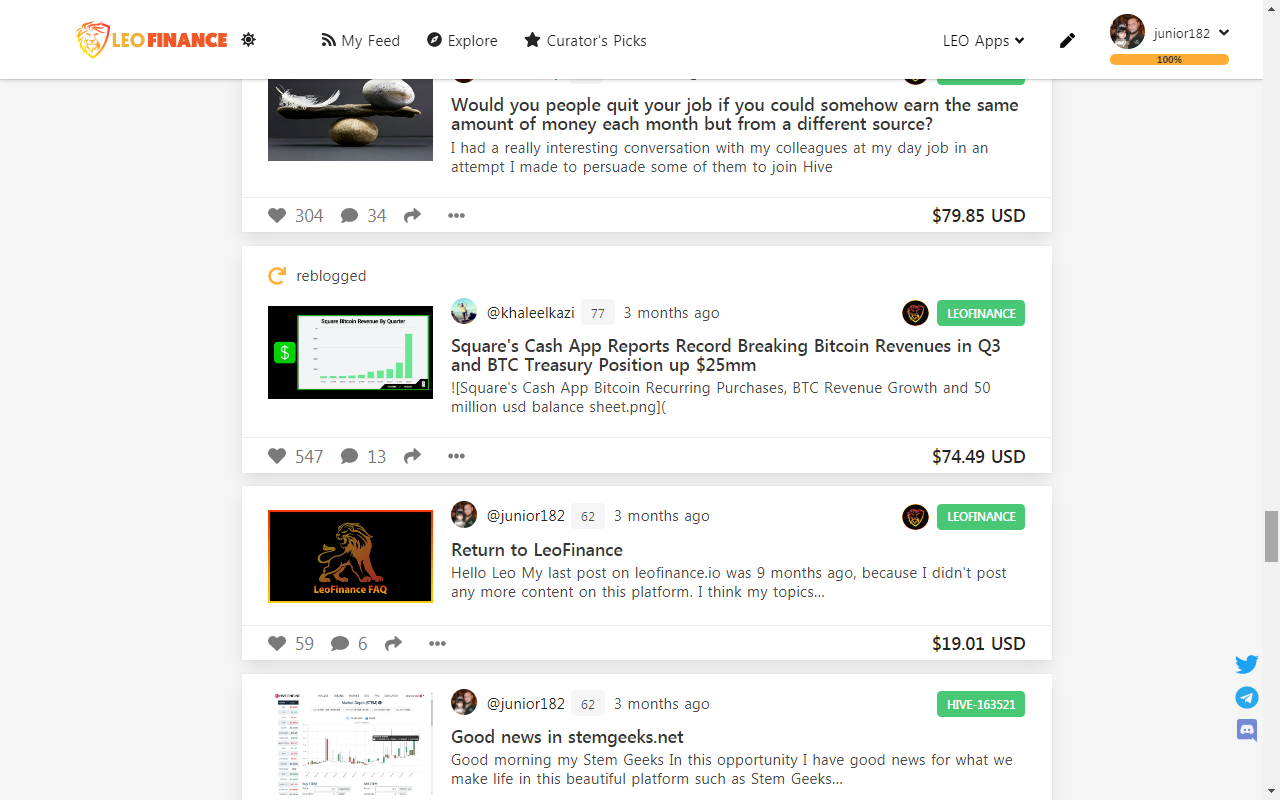 Cover the expenses of the house: Thanks to the votes in favor I have been able to cover the expenses of the house.

New friends: I have met people who have helped me on this platform, a special thanks to a good friend Mr. @rollandthomas for his advice and for all the help he has given me.

Intellectual: When I join Leofinance I get lost in this world of content related to relationships, cryptocurrency, and investments ...
Even though I don't publicly I see the publications of devices when they lend it to me since the quality of the internet and my damaged computer have made it difficult for me to be more followed.
Being close to my family: Being on this platform has helped me to be close to my family, fulfilling the promise I made to my father not to leave my mother or sister alone, I can continue here in my country.
Why Leofinance.io?
Create the free account with a few clips, having an account on twitter, through a phone number and through metamask.

You do not need an external keychain, Pay pal account.

Has its own Exchanges.

Big project to come.

Coin value at $ 0.70

There is no minimum to extract payments.

You don't need referrals.

You can start from scratch and grow your account.

Acquire knowledge in finance and cryptocurrency.

You meet new people.

You're close to your family.

You can write anytime you want.
Thanks to the creators of Leofinance.io, to the curators and to every user who makes life ...
Posted Using LeoFinance Beta