It started with a warning a few days ago on Coinpot, one of the most popular crypto faucets in history...

After years of dishing out millions in crypto rewards, this popular site will be shutting down...
And it isn't alone. It seems to be that these things have been hurt by scammers, hackers and every type of abuse you could imagine.
Sad isn't it...Give people something 'free' to use and somehow, it ends up getting abused.
I know, there are plenty of people that think faucets are the worst things in the industry but here's my story of why I think their potential demise, might be one of the best things that can happen to Hive and it's related projects.
First a little back story...
My goal since day one was to bring new people to blockchain and crypto currency. It started with this:

@blainjones and I took everything we did at the original ClickTrackProfit.com and brought it to our new platform called BitcoinBully!
The concept was...
Teach people, step by step, about blockchains and let them learn at their own pace. We did this by short, easy to follow video training and action steps to get them to roll up their sleeves and actually USE this crazy crypto stuff.
Remember, most of our audience knew nothing about crypto...So the way we wanted them to get their feet wet was...Faucets.
We trained them in two platforms, one being the still heavily used FreeBitcoin and then...Coinpot.
After they 'mastered faucets' they moved onto more advanced topics and training.
BitcoinBully was 'reinvented' in 2020 with StartEarning.Today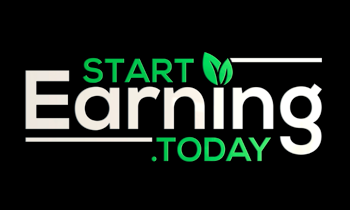 Again, the target market was...People who knew nothing about crypto...But we presented them alternatives to popular online tools.
No more Chrome just Brave browser...
Stop using Facebook, instead use Hive...
Stop 'Googling', start using PreSearch
and to get them earning a few satoshis in the process....FreeBitcoin.
These things are fantastic tools to get someone started with crypto. They can see their accounts grow, they can get a feel for different terms in crypto and learn about wallets (which isn't the easiest thing to grasp when you are first starting out)...
By no means is this meant to be the end goal for people...But a great way to get them earning satoshis without anything out of pocket.
But then....It happens!
Like I mentioned above, faucets usually attract people that are trying to abuse the system and sadly...Get rich quick.
It's never a good mix and as Coinpot will be closing down in February...We can see why.
So where does that leave people that use faucets and new people looking to 'try their hand' at earning some crypto without spending anything out of pocket to start?
The 'Hive' Opportunity
I've been spending a lot of time recently looking for replacements for the potential demise of the faucets for many of my training platforms.
Sure there are cool little projects like Noise.Cash which is VERY addictive when you start seeing your Bitcoin Cash wallet grow each and every day...But what about...Right here? On Hive? On Leo?
I've spent a good chunk of my day today on Noise.Cash and my end goal is always to point people back to Hive...And let's be brutally honest, I've earned like 2 bucks a day...Which is light years more than the faucets ever paid out....But peanuts compared to what I'm doing on Hive and Leo!
Break It Down...
Let's take a look at a post I did last week...


Not to mention around $2 worth of CTP Tokens and bunch of other Hive-Engine rewards too...
Now yes, I have a decent following and have been building my brand and following up on Hive for years...But anyone that knows faucets, knows the way to make any kind of return worth it on them is by building a downline...
Same amount of time invested needed though!
So to me....Hive and it's related platforms are the better investment for the 'faucet' audience looking for a replacement when the faucets dry up.
On top of that, this is a decentralized blockchain with applications that people actually use...That puts these users...Right here on Hive!
Activity!
I'll be adding much more to TheHiveGuide.com to try to cater to this market going forward because Hive truly is...The better option!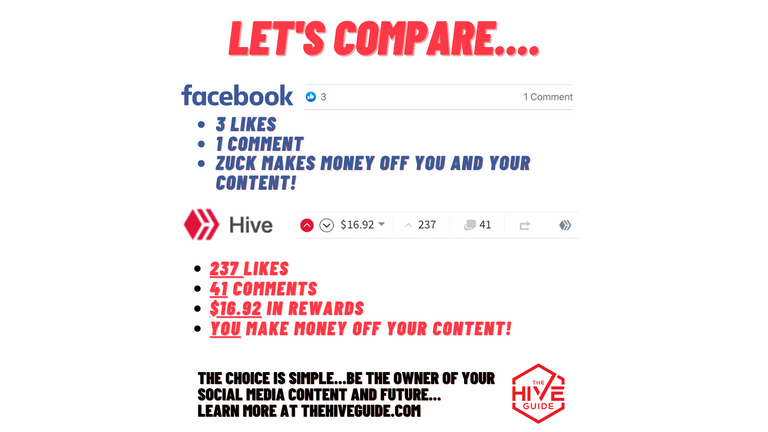 The potential demise of the faucets could be a major win for Hive...Because at the end of the day...People looking to abuse the system, don't last very long on this blockchain, and we could help introduce crypto, to a brand new market that could become heavy users of not only Hive, but all it's related projects!