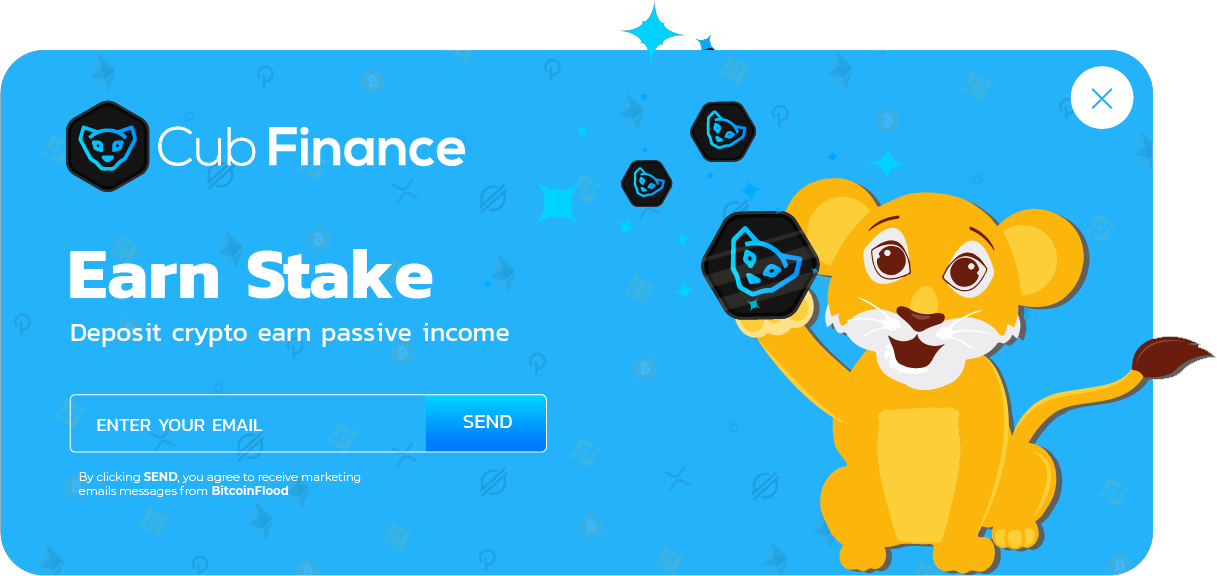 Cub Finance is a Defi Platform with a lot of potential so I decided to enter the CUB/BUSD Farm. With the rollout of Kingdoms where rewards are auto compounded for you, I foresee more people using either the CUB/BNB pool or the CUB/BUSD pool after they harvest their CUB rewards.
Why Cub Finance?
The reason why I choose Cub Finance is because of the team behind it. It is currently run by the @leofinance team and their actions in the past are the exact reason why I do not think there will ever be a rug pull. It was before I joined the LeoFinance community but their wLEO pool in Uniswap was hacked and they decided to reimburse the users.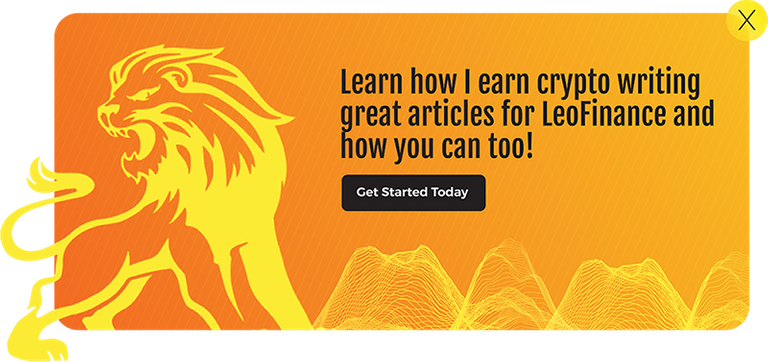 In the most recent post by @leofinance announcing Kingdoms, they linked to the this post that specifically talks about why most Defi projects price tends to fail after a month. The original Cub Finance before Kingdoms were added was that exact same model. With Kingdoms, I can see the Defi network under Cub Finance become economically sustainable and I believe it will change the current down trending price of CUB. You can see the current price action of CUB below and the source of this can be found on coinmarketcap.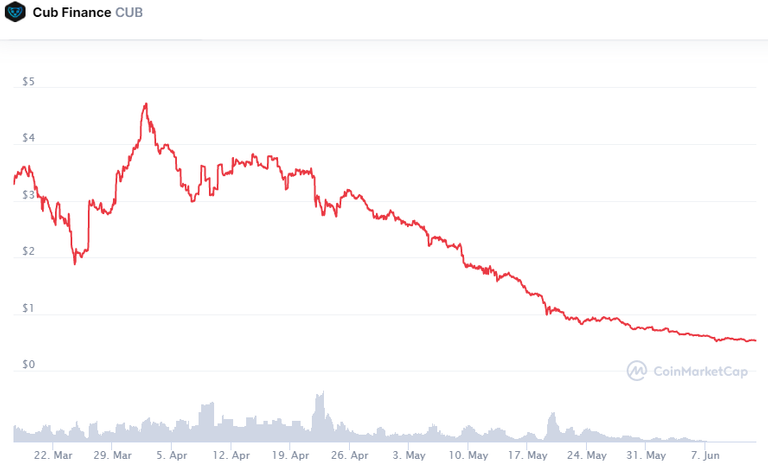 So with the new additions of Kingdoms, I foresee the price of CUB to either be stable or increase. In fact, I think it has been more or less bottoming out but its not financial advice. In fact I have a lot of confidence in the @leofinance team and the money I moved into Cub Finance is a portion of the LEO I earn blogging on leofinance.
CUB/BUSD Farm Add
After reading some posts on LeoFinance about stable coins after the drop in crypto prices, I decided that CUB/BUSD is a great hold. I can't seem to find the exact posts that made me reconsider.
So why would I really want to be in the CUB/BUSD pool? I think it works as a hedge and helps to keep part of my investments fiat stable. If CUB price goes down, I get more BUSD and when CUB price goes up, I get more BUSD. In a way, I am going to take advantage of the fact that I won't face the entire price changes and still maintain my fiat value. Of course it would mean impermanent loss could be very likely if CUB either moons or crashes. At the same time, I think this is one of the busier pools so the bonuses to the liquidity provider should be quite good. However I don't know if the high amount of liquidity provided will net me much of the pool.

As a plus of somewhat hedging my fiat value in Cub Finance, I also get a 210% APR. So even if CUB were to moon, I believe I would probably get enough CUB to make up for some of the difference. You can read my previous post on how to add to a farm for more details about how to stake.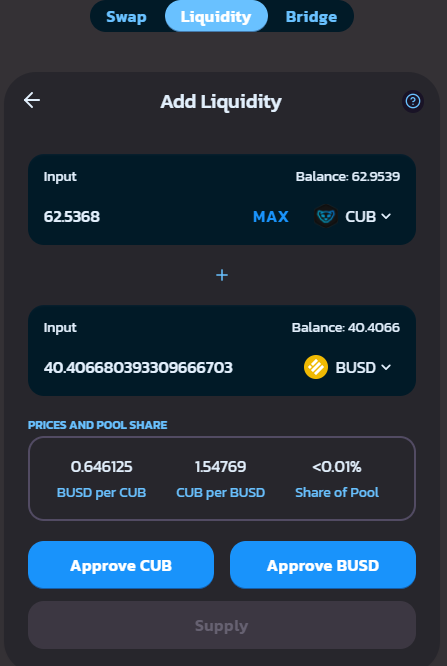 One thing I have to note though is that I actually had to approve the contracts for CUB and BUSD before adding to the liquidity pool. So if I missed it on my previous guide, I am sorry. I want to note that I sent over a portion of my LEO earnings over to fund this add to the Farm. So I highly recommend you come over to LeoFinance and blog to fund your Defi experience.

Cub Finance Liquidity Pool Holdings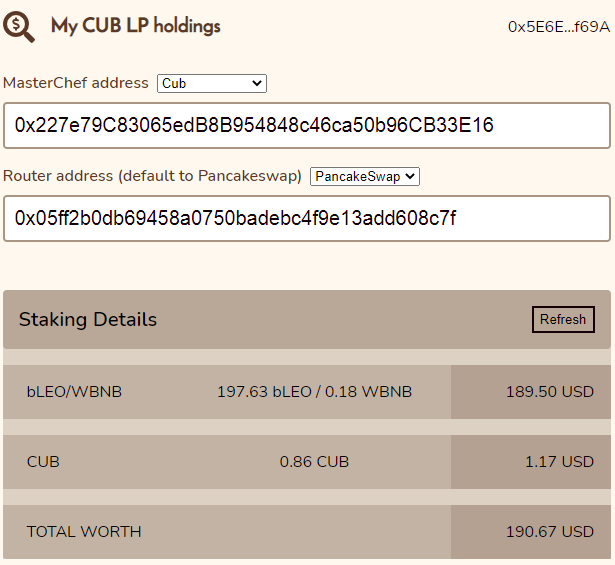 Lets review where I was last time on May 17th before I do any changes. As you can see, I thought it was doing quite well and we have currently taken quite a beating. Afterwards I did a CUB/BUSD add to the Farm to get the below value in Cub Finance. My value after adding in 299 LEO into Cub Finance is a little bit above where I ended after my last add. I did forget to harvest my CUBs since last month so there is probably another $10 or so there.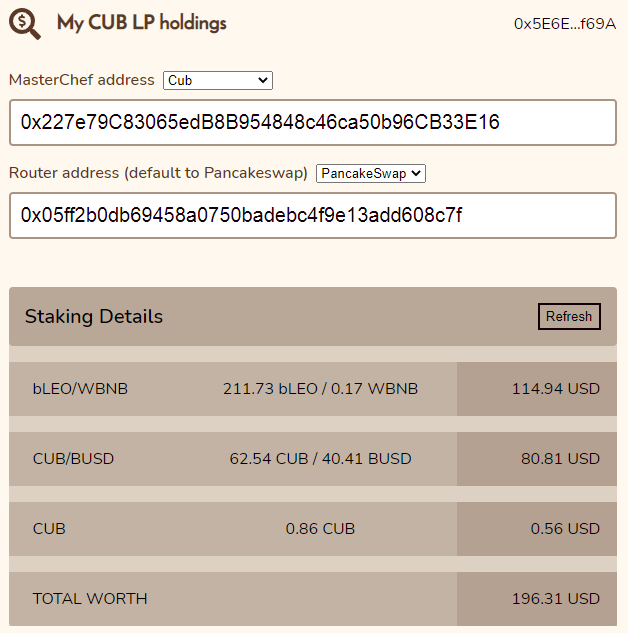 Conclusion
I didn't exactly keep track of how much BNB I had to start but the transaction fees took about 0.004 BNB because of all the transactions I did. So it was more or less around $1.2 which isn't that bad. I did hear rumors of a Polygon network which will have even lower fees and there is also rumors of a possible airdrop to CUB holders. I am not exactly sure whether or not the CUB/BUSD Farm qualifies but I believe it does.
My hedge in the Cub Finance network this time around is the CUB/BUSD and I believe I won't lose out in the long run even if prices start crashing due to the APR. At the same time, I stand with Cub Finance and I believe that they want to turn the common Defi model into something that is long term and sustainable. At worst, I do believe I can make back all the crypto I lose by blogging at LeoFinance.
Please make sure to invest only what you can afford to lose and nothing I said is financial advice. I don't know why but I felt like I wanted to put this in.
The sources for the Cub Finance image and LeoFinance image (first 2 images on this post) is from this post by @bitcoinflood.
Please feel free to leave a comment if you read my post. If you have any questions, feel free to ask and I will do my best to answer.
Posted Using LeoFinance Beta