My weekly passive income statement for invest4free - Let me show you how you can get a good ROI as a small investor.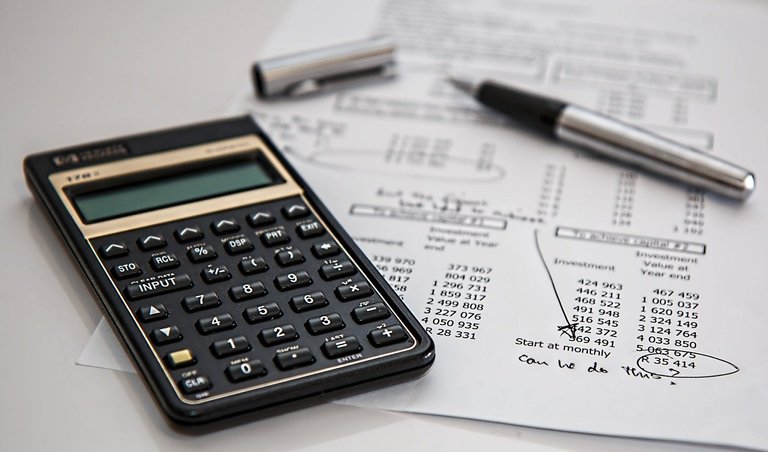 Image by Steve Buissinne from Pixabay
I started this account to be able to show that you can become an investor for free through being active on Hive. So far I have been able to collect a nice amount of Hive and hive-engine tokens, but it is time to start making smart investment decisions and share those with you. Since that is what I started this account for, to help you grow when your account is still small. Showing you how to do it, as I am learning that myself.
Hive power curation APR
Currently I have 290 Hive power and 100 Liquid Hive power (LHP tokens) on hive-engine. LHP is a cool project by @cardboard, the creator of @tipu. When you buy an LHP token on Hive-engine, you receive a delegation of 1 Hive power. Since I bought 100 of them, I now receive a 100 Hive power delegation fully automatically. When I sell the tokens, then I loose the delegation as well. The benefit is that I now am able to sell these tokens in seconds, while still getting Hive power as long as I hold them. So I don't have the 13 week power down cycle. A very nice project that I wanted to try for myself.
Unfortunately hivestats.io currently does not display the curation APR for my account. Probably due to the changes from Hard fork 24. But I suppose my APR is still around 8-9%.
Luckily there are far more interesting ways to grow for a small account that does not get 20% APR through curation yet.
Mpath token
The Mpath token is the ideal investment token for people who create content regularly. Just by holding the token you will get upvotes from the MAP FinTech project run by @rycharde. Check the blog from the @mpath account for more info and go to the discord channel link in the blogs if you have any questions.
I currently hold a bit more than 75 Mpath tokens and this gives me upvotes for 1 blog per day of about 0,11 Hive. Obviously I get only 50% of that. If nothing changes, and that is a big if in cryptoland, then getting this for 365 days, means that I will get 20,9 Hive in author rewards. Mpath tokens currently cost 0,6 Hive on hive-engine, so my Mpath tokens are worth about 45 Hive. So the return on my investment (ROI) is about 46% through these upvotes. This is a lower return that I previously got. It looks like the ROI on small amounts of Mpath is higher. Probably because it is harder to give really small upvotes, then a bit bigger ones.
However, this is not all. When you hold Mpath tokens, then you also get dividends in Mpath tokens. The week before last week I got 0,057 Mpath and I think that was based on 35 Mpath. In my next update I will be able to be more accurate. But lets say that it was 35 Mpath, then this weekly dividend was about 0,1%. Multiple that by 52 and you are looking at a 5% ROI as a bonus on top of the upvote value. And then I haven't even looked at the compounding effect of these dividends in Mpath, which will sligthly increase your next weeks dividends as well.
Maybe be my math is a bit off and perhaps it is not as profitable for bigger amounts of Mpath. As in the blogs @rycharde usually mentions an ROI percentage in the range of 25-30%, but for a small account that hopen to increase the upvotes for their content, I highly recommend stacking some Mpath. You need at least 1 full Mpath to start receiving upvotes, which currently costs only 0,6 Hive. This is a really good deal if you as me.
DHEDGE
I currently have about 58 DHEDGE tokens, a few days ago I compared the results from two weeks for my other account @elbrava and came to the conclusion that the initial 7% ROI already has gone up to 10% ROI. Which is very nice. Let's see how this develops and grows.
It is a really cool project, since you can contribute to it by sending tokens to @discohedge, which will then be added to the fund to generate income, while you get DHEDGE tokens in return.
The rewards for holding DHEDGE tokens comes to you in liquid Hive, so that is nice. You can sell it, convert it or power it up. Whatever you like.
EDS
EDS, or Eddies earners is run by @spinvest and is another token that will generate liquid hive for you. A 12% ROI is promised, and by my calculations I got slightly more than 12% ROI indeed. So it looks like a solid investment.
BRO
I sold my BRO tokens at a profit a while back, when it wasn't really clear where the project was going. But the last blogs and reports in the discord server have been very interesting to say the least. BRO tokens are now 5 Hive, so that is quite expensive. Also in their discord was announced that the liquid hive rewards are going to be replaced by Leo/SIM/BEE dividends. As soon as I get those, I will ofcourse start calculating the ROI.
Delegations
Future idea's
@hivehustlers, a promising project with an outrageous energy and lot's of ideas down the line.
@ctpsb, perhaps not the best income generator. But I like it a lot, since it is a community account for the CTP swarm that has the goal to help all members grow into Hive dolphins and beyond.
I will likely delegate 10 Hive to each of them and then slowly increase the amounts as my account grows, while I will obviously favour the ones that give the best ROI.
If you know of any other tokens that I definitely should check out, or projects that I should delegate to. Then do let me know and I will include them in my portfolio and report on their ROI for a small investor.
Thank you for reading and do let me know if you have any questions, if you know of other cool projects or if you appreciate this kind of information.