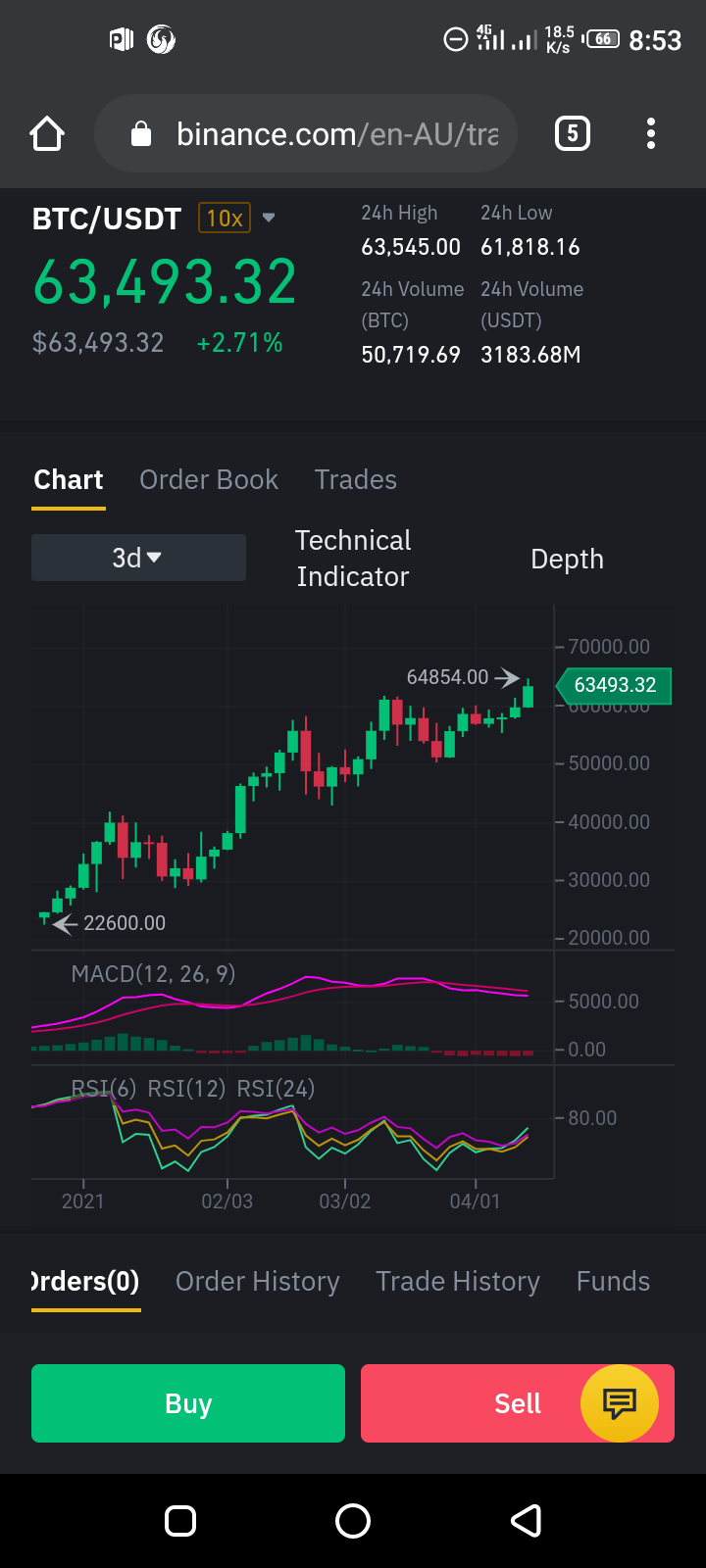 The indicator "RSI" shows that there is going to be a continuation of the bullish run on the bitcoin market,...
The next resistance level is at $66000,if the price breaks that level then it means that the Bitcoin price will continue the bullish trend which will send its price to around $70000 In some few days....
If the bitcoin is not able to break the resistance level then it means that the bulls might be tired on the market so it means there might be a price correction which will make the Bitcoin price to go lower...
The support level is at $57000,if Bitcoin price goes lower And passes that level then it means there is a new bearish trend on the market...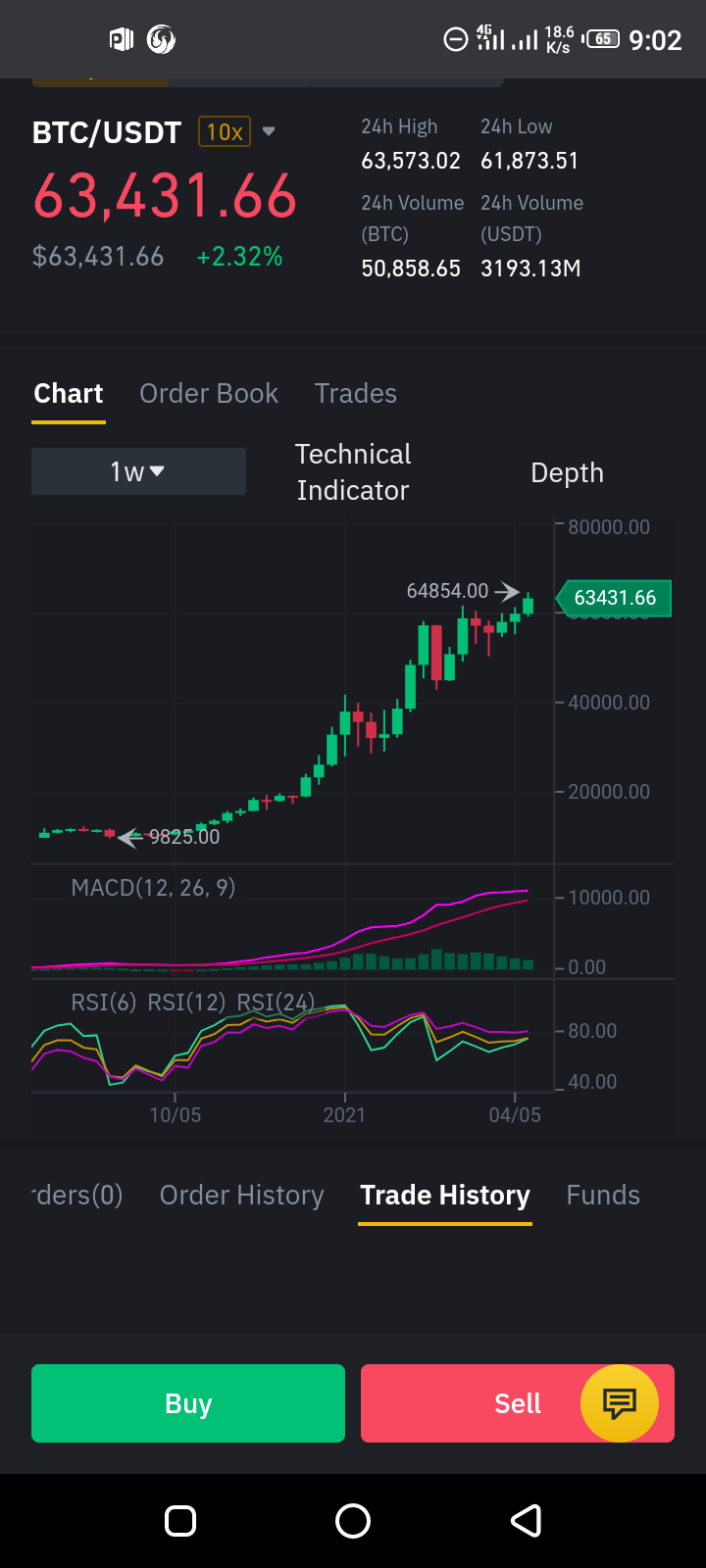 Well on the weekly chart,the Bitcoin remains bullish and if things go the way it should then we should expect the Bitcoin price to reach $80000 by next week.....
So for now the bulls are doing well on the market and that is why the Bitcoin price have been able to remain bullish for weeks...
Bitcoin price do have effects on so many other altcoins so we should expect alot of altcoins to have price growth too..
Posted Using LeoFinance Beta