Ever since I registered on Hive back in August the price has been decreasing. It was kind of disappointing to see the effort you put into something not being rewarded in the Estimated Account Value.
But I kept interacting and growing the amount of Hive Power.
And now, after a downtrend of more than three months, the price is finally going up again.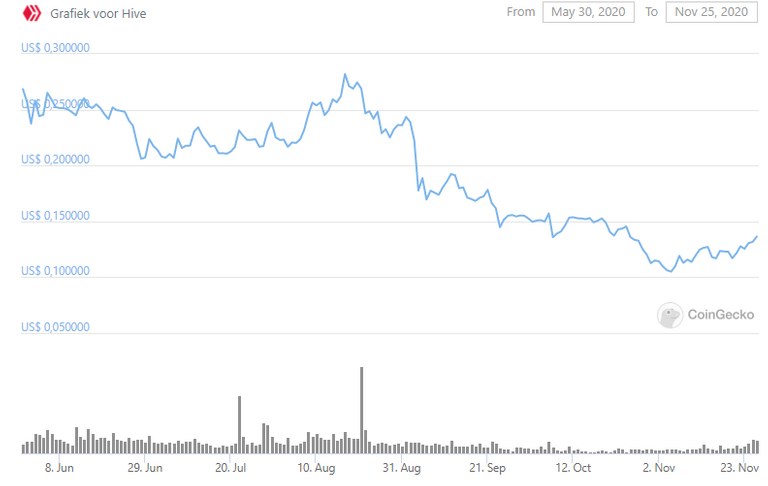 This is the 180 day trend. You can see it's been going up from the beginning of November.
If I zoom in on the last week you can see the steady climb even better.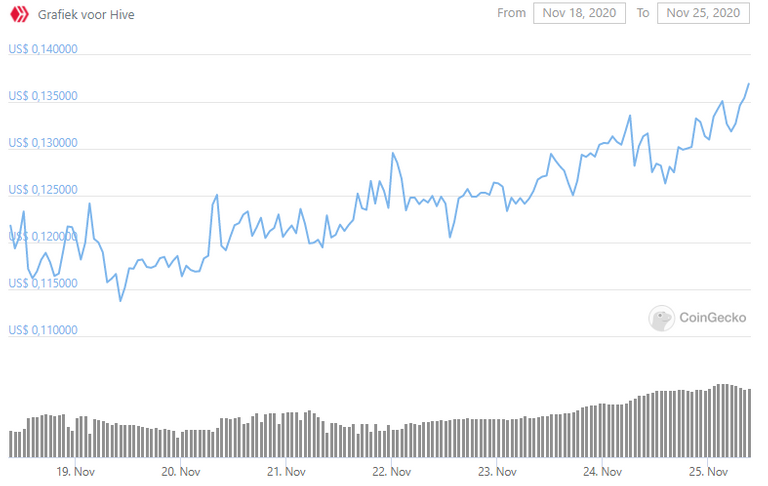 Hive is at $ 0,136 today which is 33% more than it's lowest value on 4 november ($ 0,102).
Hopefully Hive be able to continue this trend.
Graphs are from @coingecko
Posted Using LeoFinance Beta