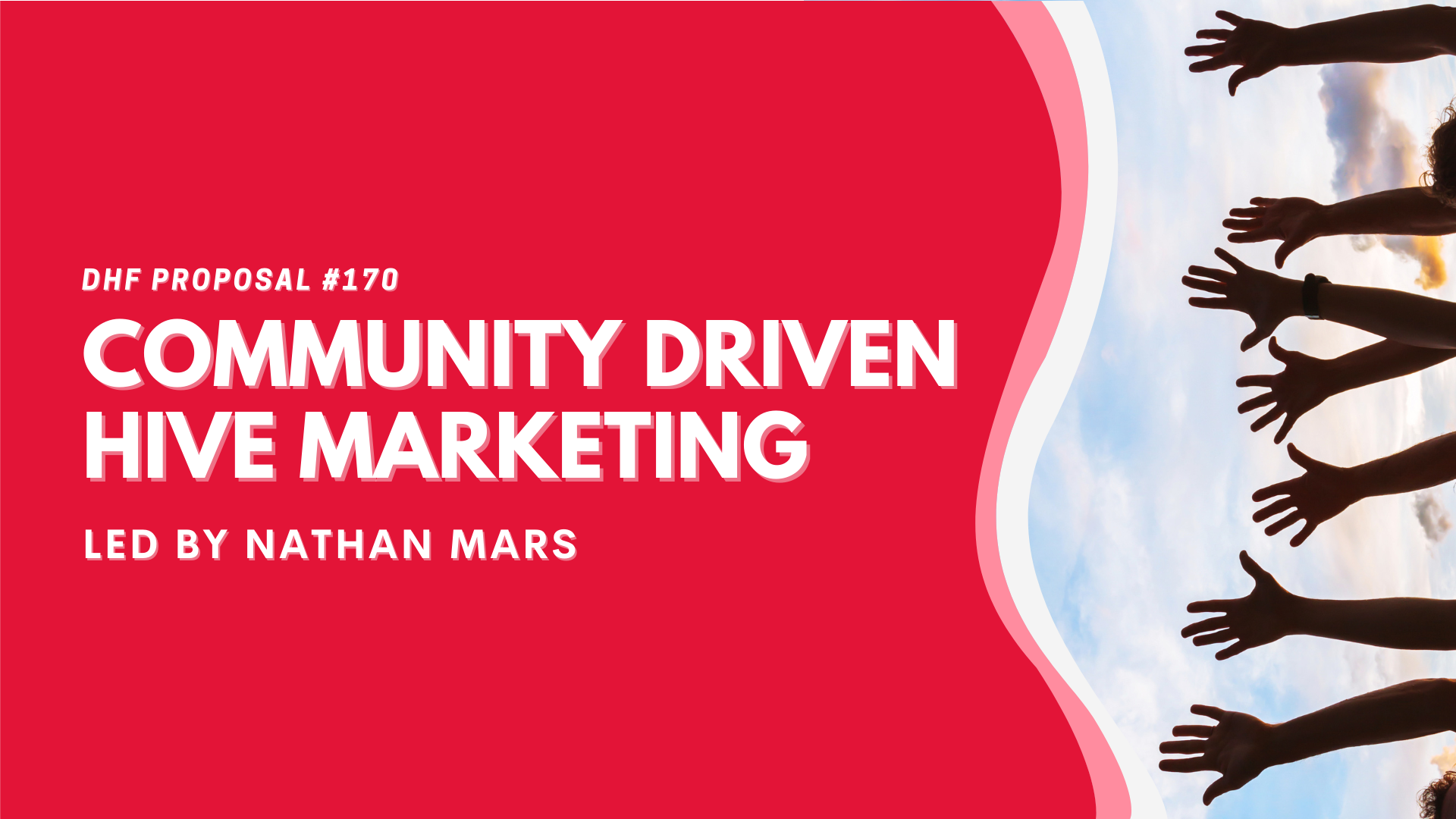 If you are someone who cares about HIVE, doesn't matter whether you are a whale or a redfish, just go through the below proposal (by @nathanmars) first and then come back to this post to know about my thoughts on Community-Driven Hive Marketing & why you should vote for it.
---
HIVE's Biggest Pain Point
Without a doubt, 'Marketing' is one of the biggest pain points of Hive Blockchain. Rest everything is just perfect! Community is sound, Tech is a masterpiece, Development is at an all-time high right now and there is a big ecosystem of numerous Dapps & Tokenized Communities that is constantly evolving. HIVE as a 'brand name' has been established in the past/first year of its existence with more than 4 years of history associated with STEEM. But the community is still extremely close-knit and not known to many from the outside world. As Nathan says, "there is a huge gap between HIVE community and the wider Crypto community".
As a HIVE Stakeholder who cares & recognizes the value which all of us are collectively creating on daily basis, what would you do to close the gap? Will you accept the situation 'as it is' or you choose to 'do something' about it?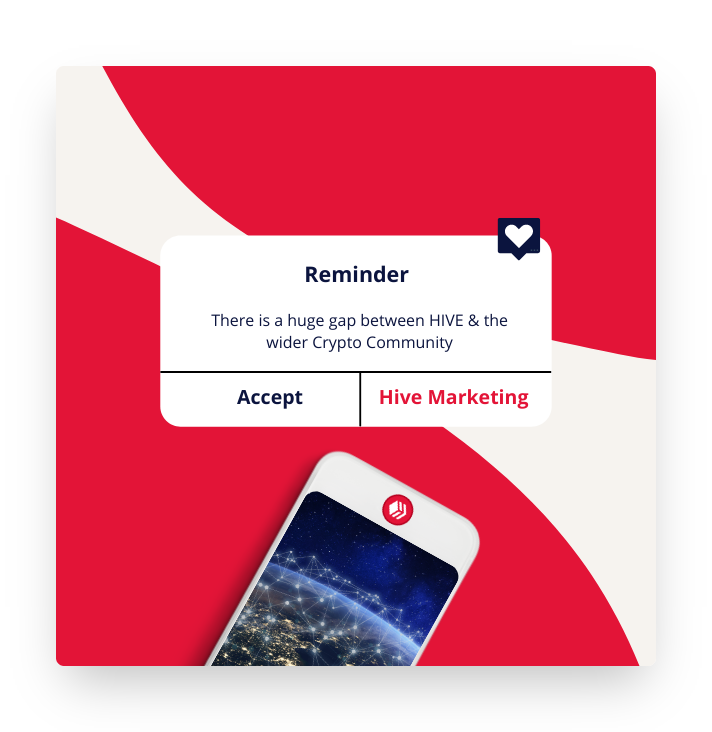 ---
How To 'Market' Hive
Hive Marketing can be done in two ways:
Organic
Inorganic
For Inorganic marketing, we already have an ongoing proposal by @lordbutterfly in paid partnership with Ignite Visibility, a US based marketing agency: OFFICIAL HIVE MARKETING PROPOSAL - "Ignite Visibility partnership". You can say this is 80% inorganic which is supposed to produce more organic traffic over time. I urge you to support this for funding since its one of the most extensive & result-driven Hive Digital Marketing & PR proposal through paid channels like Social Media Marketing & Influencer Marketing. This will extend to SEO, CRO, Email Marketing etc. An 'end-to-end' solution customized for HIVE. For the latest updates, please follow @lordbutterfly.
In regards to organic 'HIVE's Community' is the biggest asset we have. It consists of people coming from various backgrounds. We have talent, we have numbers.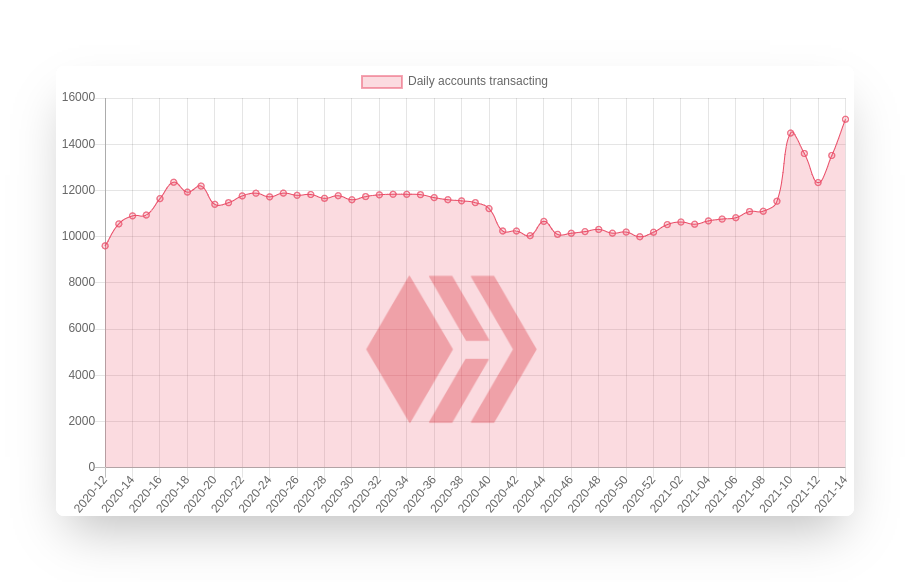 A 'transacting account' is a Hive account that made at least one transaction on the Hive blockchain. This can be a vote, post, comment, transfer, power up or HBD conversion. Users who only read from the Hive blockchain without interacting are not included. The actual number of 'Active users' is therefore much higher than the accounts transacting.
- Hive Stats by @penguinpablo.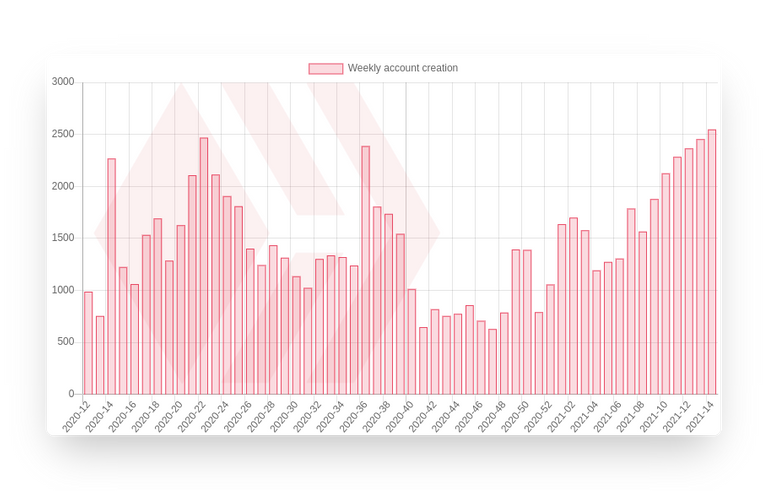 Nathan is using these advantages to scale community-driven Hive Marketing with a Twitter-First approach. Apart from Brand Building done through paid channels, we can also channelize the manpower we have into a marketing Task Force. It will only multiply the efforts made by Paid Marketing.
'Twitter First' Approach Makes Sense
Twitter is quite powerful and when it comes to crypto, we have a bit of an advantage since Jack, Company's CEO is a Bitcoin & Blockchain enthusiast. No wonder he sold his first tweet as an NFT for $2.9m. Crypto is hot on the platform and with one tweet, some people can move markets. It's a great tool for marketing and engaging with an audience.

It is one of the best social platforms to promote cryptocurrency and crypto/blockchain related products. Hive fits here perfectly. We can easily approach people and expand to their other social media profiles. We can also leverage our manpower to seek the attention of investors, developers, and other creators. With Nathan leading the campaign, the community can help us build a decent footfall on #CryptoTwitter. In fact, the base is already set with hundreds of members participating in Daily Hive Shilling on Twitter. In order to scale the activity, a bare minimum investment is required to reward people who participate voluntarily in Twitter campaigns.
Trusting Nathan's Leadership
Nathan is one of the oldest Hive(fork of STEEM) Stakeholders with a track record of more than 4 years of community building. He is quite passionate about this place and it shows in his tweets, videos, posts & actions. I had the chance to talk to him over a phone call to discuss this proposal and one thing I could get from the conversation is that he is wholeheartedly invested in Hive. He basically told me that he is not doing anything else in life but building this community. He wants to see this platform grow and flourish in the long run.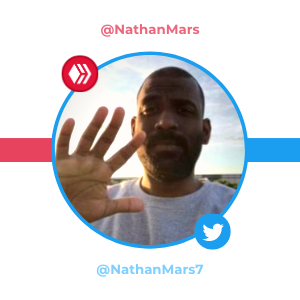 His daily Hive Twitter Shilling speaks for itself. Just search the tag #HIVE or $HIVE on Twitter and you will find at least a single tweet done by him with decent engagement and activity which is growing over time. That level of commitment makes him eligible for leading this and if we as a community will offer to support then it's a win-win for everyone.
---
Why Community-Driven Hive Marketing
According to me, Community-Driven Hive Marketing is one of the best strategies to reach out to the wider crypto community. In the long run, we can achieve the following:
Build healthy relationships with investors & other crypto influencers present on Twitter.
Bring in Content Creators, Developers, Community Leaders & Projects that could benefit Hive & thrive with the ecosystem.
Create a domino effect and inspire other projects to do something similar and even better. This will exponentially increase the collective marketing efforts.
Build community & engagement on Twitter & other social media platforms or offline.
Higher demand for HIVE & its increase in its price.
These reasons are more than enough for me to support this proposal. I hope those who have reached this far in the post, they now realize its importance. Funds will help Nathan to execute all of this in a planned fashion & reward users who actually contribute to the marketing campaigns. If you want to see this platform grow then please do vote and show your support! I am all in, what about you?
---

https://leofinance.io/@finguru

https://twitter.com/finguru6

finguru#4062
---

No financial advice. For infotainment purposes only.
Posted Using LeoFinance Beta