The more time passes, the more we advance in the word of decentralization and this matter is becoming a problem.
Blockchain
When you speak about decentralized internet, people are thinking of decentralized platforms, decentralized services, which is what we're trying to do here day by day, building dapps and services on our decentralized blockchain.
Blockchain technology is the future. Distributed ledger technology allows us to own our account, express ourselves freely without being censored, monetize our content and earn. It may also be a lifeline, the only way of earning a living, the only way to put food on the table for some.
We have big plans, devs are working on creating blockchain based dapps, diversifying the offer, others are working on onboarding and thanks to development, we're growing day by day. In less than one year we already registered a huge success.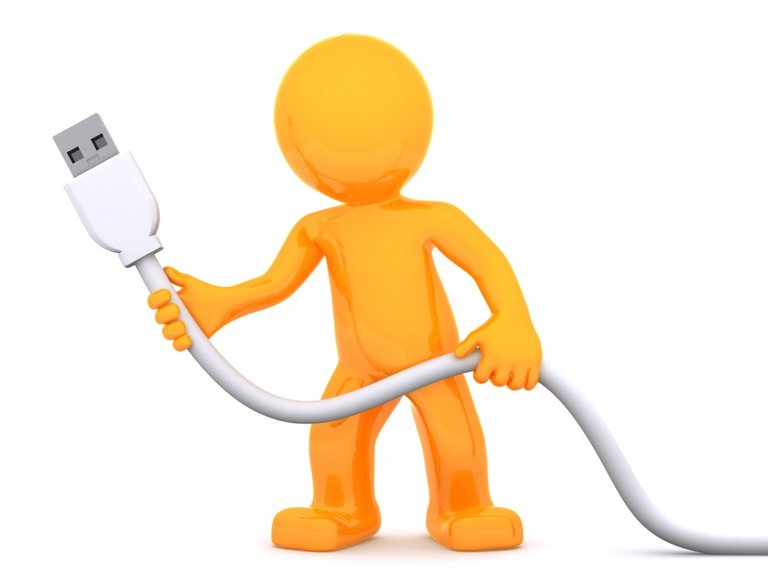 center
This is all nice and needed, but the biggest problem is, all this is dependent on internet and can't be used or function without it.
Mobile wallets, internet banking, cryptocurrencies, all transactions, even POS payments are dependent on internet.
In most of the countries getting a good internet connection is not a problem, but think about it, all the internet providers are centralized and controlled by a few people.
When Things Go Sideways
Let me remind you, when things go sideways and people start to protest against the government, social media platforms are used to pass on information, spread the world, organize meetings, protests. The response of these platforms is to block accounts, mute users, the government blocks bank accounts to stop funding these events but when things really go bad, the whole internet is shut down.
That is what happened in Belarus last August, when the vast majority of citizens thought elections were rigged and took it to the streets. Communication was made impossible, payments as well, so life was put on hold, people were beaten, arrested and jailed.
Protest groups in Belarus are trying to use limited access to the Telegram messaging service to coordinate anti-government action, but say an internet shutdown they blame on the authorities has been effective in slowing them down.
Mobile phone internet has been offline since protesters clashed with police on Sunday, accusing President Alexander Lukashenko of rigging a landslide re-election win. source
You can be the biggest stakeholder, hold billions in crypto, if you are depending on an internet provider who is ordered politically to push the button and suspend any internet service.
Blockchain Again
The beauty of distributed ledger technology is that just because one city, region or country is out, the others can still function, life can go on without any problems, due to the other nodes operated in other areas. However, this doesn't solve the problem of those poor users who are restricted politically from using the internet.
Look at Venezuela for example. The country has collapsed a long time ago, life in Venezuela is about surviving, trying to make ends meet.
Due to economic troubles and shortages in Venezuela, Venezuelans began using social media for everyday necessities, which is possibly one of the reasons Venezuela is one of the most active internet countries in Latin America. Venezuelans have used notice boards and Twitter feeds to find and barter for scarce products. Custom made apps have also been created to assist Venezuelans find goods and medicines affected by shortages in the country. Some have also turned toward social media to in order to find reliable news due to government censorship. source
The Venezuelan government allegedly blocked images on Twitter in Venezuela for 3 days, between 12 and 15 February 2014, to limit images of protests against shortages and the world's highest inflation rate. This can happen anytime with internet services as well.
Nigeria is another example. We have a large Nigerian community on the blockchain, users trying to earn a living by blogging.
What's The Solution?
Many of us are looking at what we have accumulated over the years, as plan B, as a safety blanket, funds for rainy days or as a retirement plan. All that serves for nothing if you're cut off by one entity, the internet provider.
Leofinance is going to roll out the microbloggonging feature, which will attract the masses. Instead of using a centralized service that can be tempered with by the government, people will have the opportunity to use microblogging and since the Venezuelan community is one of the biggest already, it will be just a matter of time till users switch from Twitter to Leofinance microblogging.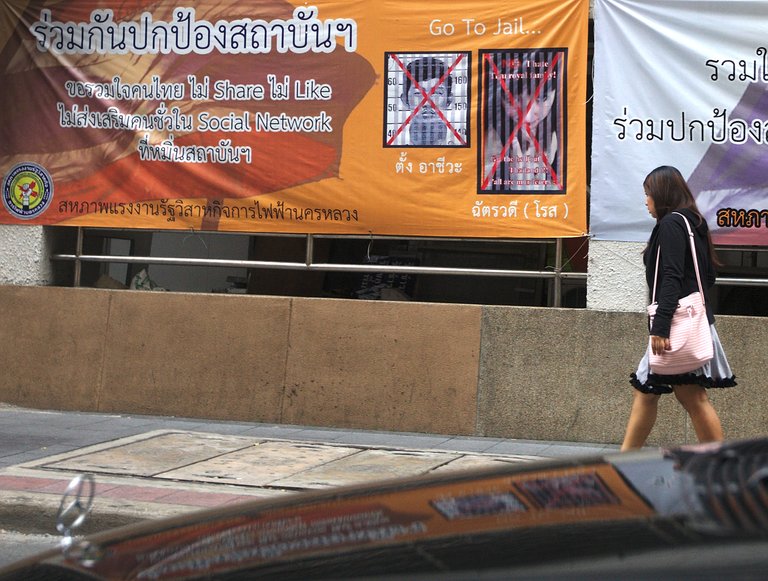 Banner in Bangkok during the 2014 Thai coup d'état, informing the Thai public that 'like' or 'share' activities on social media could result in imprisonment (observed 30 June 2014).
When banning people from using social media freely (the photo above), threatening them with imprisonment, the next step could be suspending internet services.
So what's the solution for this problem? Are we going to have decentralized internet services anytime soon?
Posted Using LeoFinance Beta