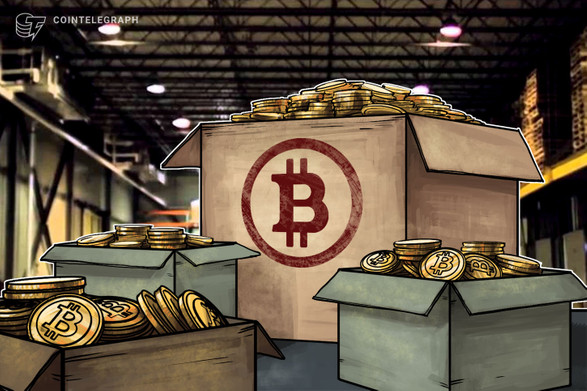 Bitcoin closed February with another rise. It went up in price against USDT by 36.39%, the price range was 80.68%. Spilling up to 44.92 thousand on "Defender's Day" spoiled the monthly candle. The minimum of the month was fixed at 43 thousand, the maximum - at 58352.
March started off well for buyers. They managed to raise the price by 15% in 25 hours, to 49469. Although February closed with growth, sellers left a long shadow on the monthly candlestick. Its middle is at the level of 51810. I marked the zone 51810-53347 for myself. A zone from which new Bitcoin sales can resume.
Positive factors for continuing recovery
American stock indices turned green. The SP500 rose 2.33% to 3900.
There is an increased demand for risky assets on Forex.
The yield on 10-year US bonds is 1.44% against a maximum of 1.56% (02/25/21).
On Saturday, the House of Representatives of the US Congress approved a package of measures to stimulate the economy at $ 1.9 trillion. This is positive news for the markets, as the Americans will direct part of their money to investments.
Shares of MicroStrategy Inc. (MSTR) rose 6.6% in premarket Monday after the enterprise software maker and bitcoin holder said it paid $ 15 million on Monday to buy about 328 bitcoins. The company said it paid an average price of around $ 45,710 per bitcoin, including fees and costs. The company now has 90.859 BTC.
On verbal interventions and stops, the price dropped by 25%. I wrote earlier that the UP trend is strong and it will not be possible to break it quickly. Low liquidity makes it easier to break alt trends.
I myself am more inclined towards long-term consolidation until about May 10. If the price stays in the range 43000 - 58358 until April, then I will write my thoughts on why I think so. If you write and show it earlier, it won't work.
At 1H, the resistance is at 50600. In order for buyers to turn the tide in their favor, they need to gain a foothold above 52200. This can be easily done according to the trend, but the question is: who will drive the course to new heights? Here you really need to hover about 50 thousand for several months in order to break through the feet of the shorts to a ride up to ~ 65 thousand. And now the shortists have rolled on the feet of the long-runners who jumped on the train at the highs.
I do not drown for the rally. Buyers gave up their positions, as a result, the monthly candlestick formed with a long shadow. The probability of shedding the market up to 37 thousand increased to 60%.
Over the past 24 hours, the shorts have triggered $ 315.7 million in liquidity.
Posted Using LeoFinance Beta