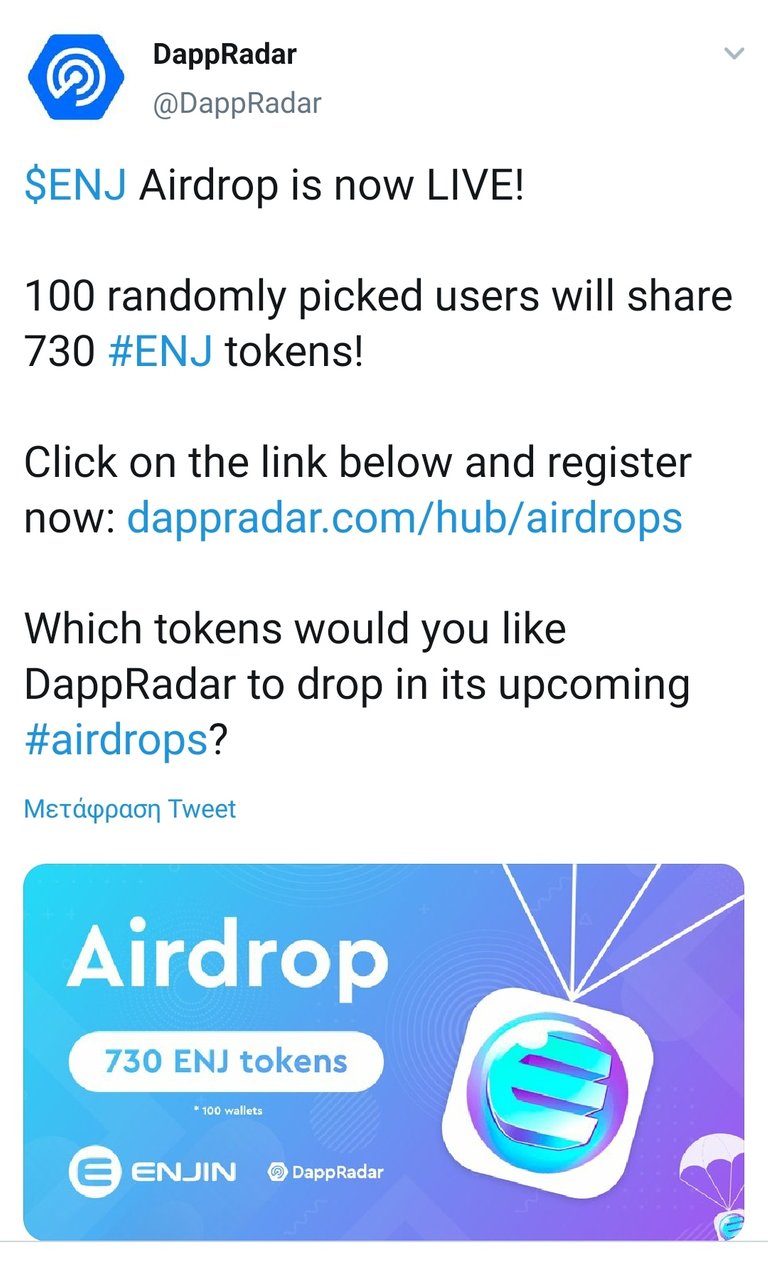 Just saw it on my thread, DappRadar airdrops 730 ENJ to 100 random users of their site. You only need an account on DappRadar a Eth wallet (i used Metamask) and with very simple steps you are in the lottery!!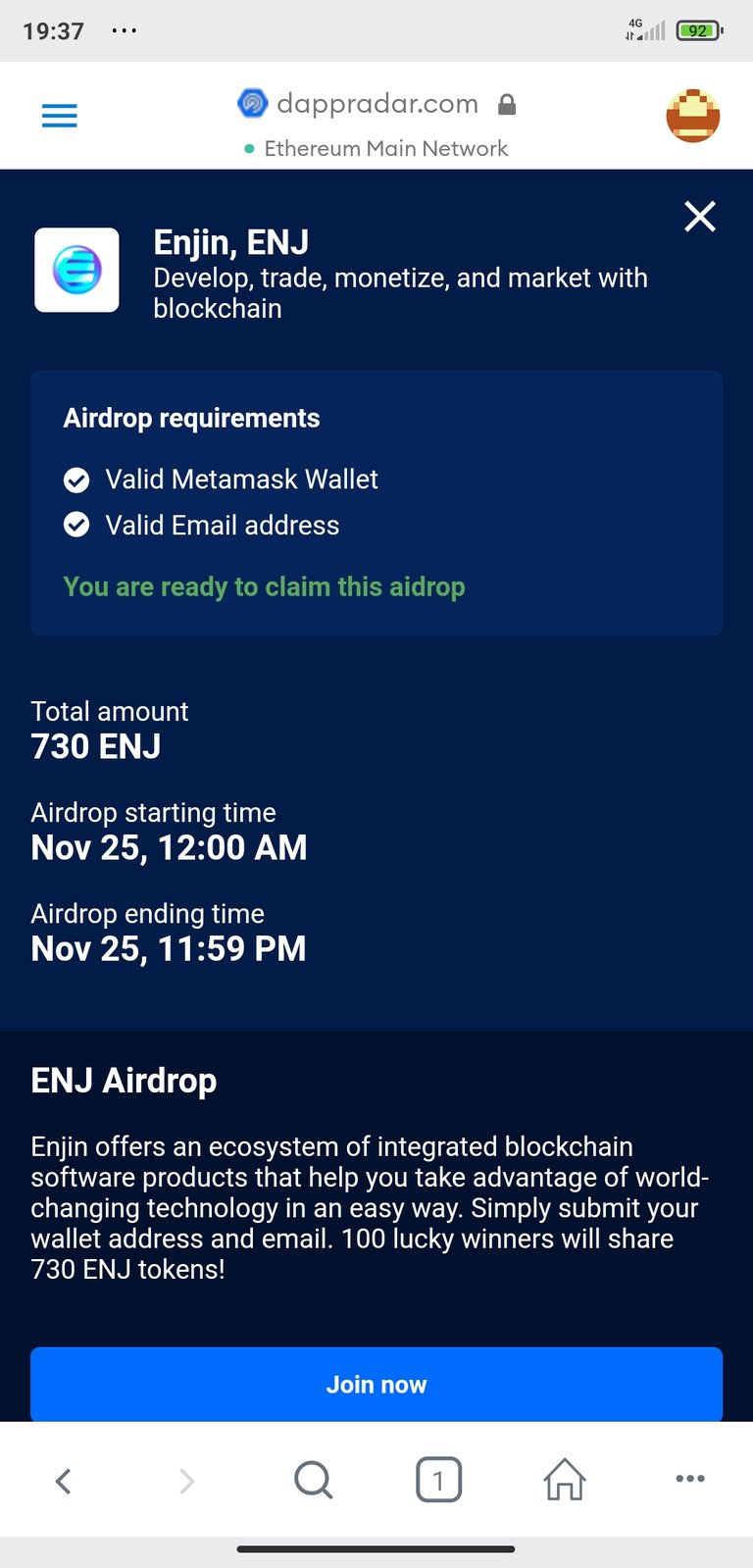 It was easily done with Metamask mobile, so if you try on browo will end in seconds. Just follow the link on the tweet, login on dappradar, connect your wallet and join!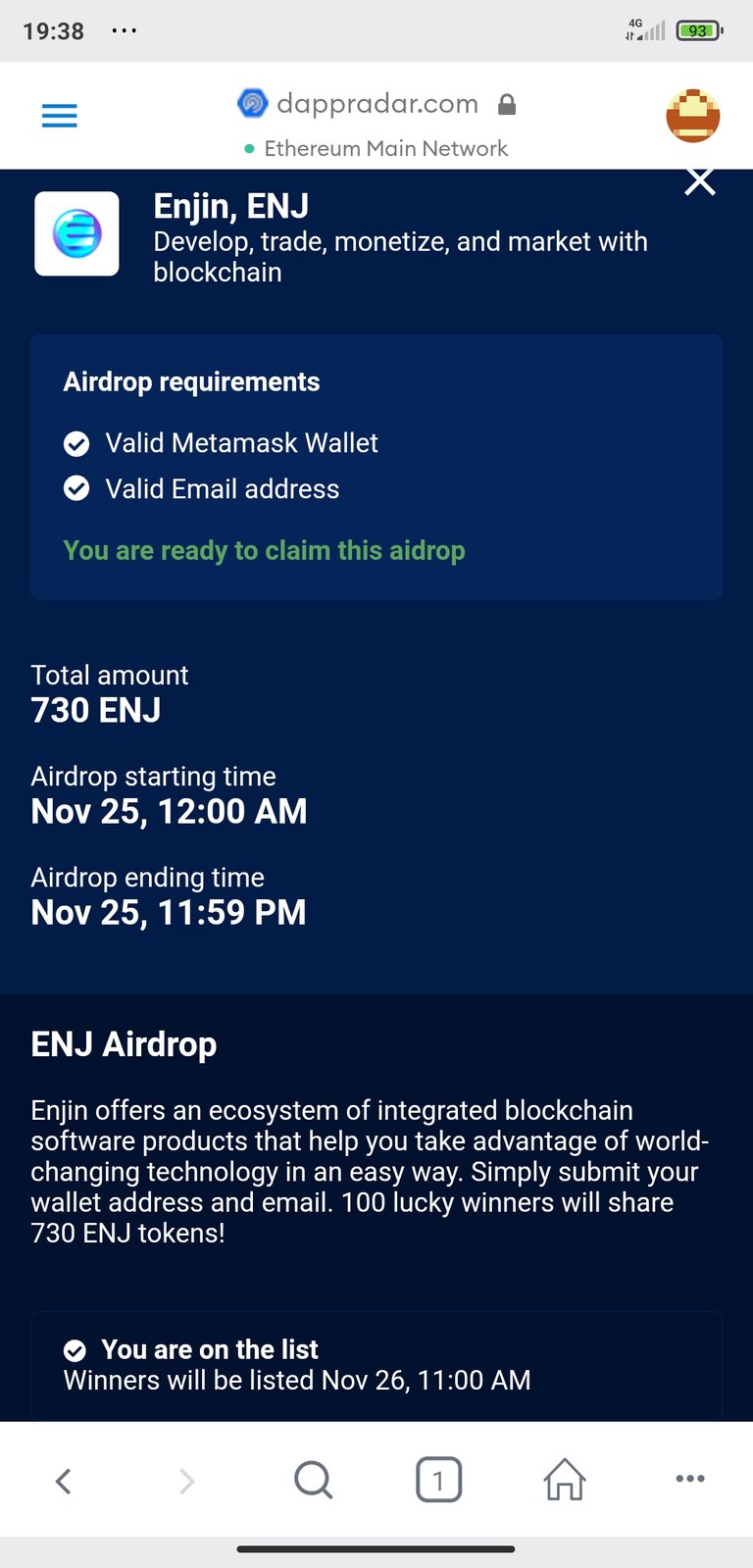 So jump in and have your chances, free coins are always welcome, especially good ones like ENJ!!
Posted Using LeoFinance Beta