The crypto markets are going to boom this year and the reason is Bitcoin and something we have never seen before. The last bull market we never had institutional money buying Bitcoin like we have been seeing lately. The difference between them and the guy in the street is they are buying Bitcoin as an investment and removing them from the exchange putting them in cold storage.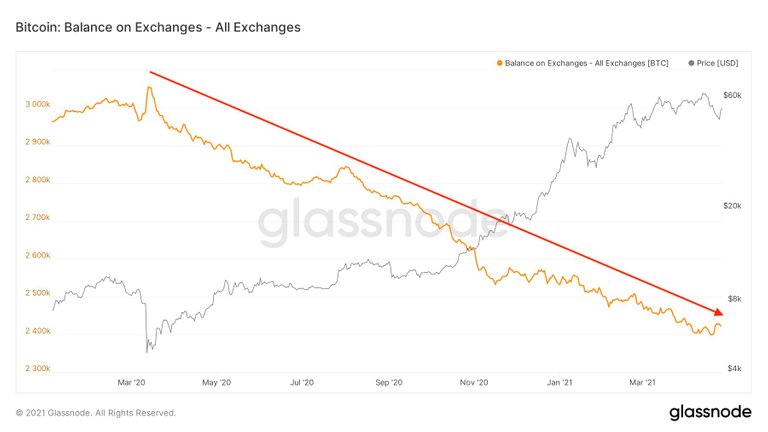 source
With less than 2500 Bitcoin available on all exchanges we are going to see the scarcity factor play at some point and not too far off if we consider some of the numbers being bought. How many more institutions will still want to get their hands on Bitcoin as we have only seen a select few announce this. I do believe a lot more have been buying under the radar and most likely a lot more will still join the party.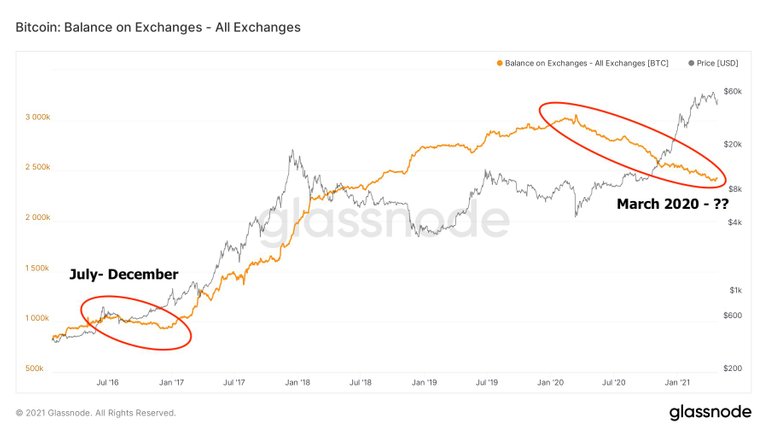 source
This is clearly showing the difference and demand is outstripping supply. We just had a 28% pullback and can't believe how this is playing out now. From all understandings the dip was created by the exchanges helping themselves to the leverage investors liquidating them. The market cap is 3 x more than what it was back in 2017 with what looks like a supply issue.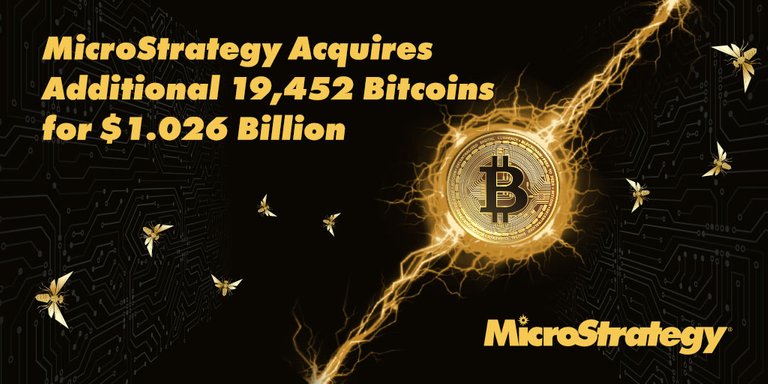 source
Unprecedented numbers were being purchased and with less than 2500 available price can only go up.
This has to be good news as that means alt coins are definitely going to benefit from all of this and see the likes of Ethereum booming. If you can't get your hands on something then you have to settle for the next best thing. Not only Ethereum but this has to flow through the crypto space especially on anything that has a proper use case. Is it investable will be the questions being asked and what does it do and what benefits are there?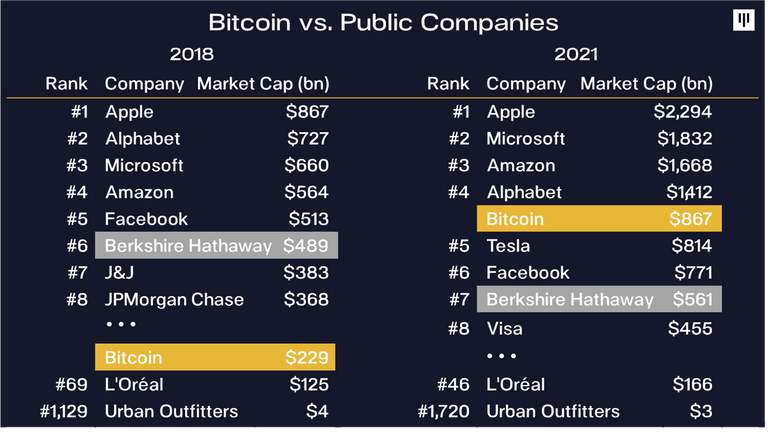 source
I think it is quite clear where Bitcoin price is going if we just compare the market cap from just 3 years ago till now. This is kind of a no brainer for these companies to buy Bitcoin and stick it away as it can only keep going up and very soon will be sitting at the top of the pile in comparison to everything else. People may have laughed if you said Bitcoin was going to $1 million 3 years ago, but those people are not laughing now as they are buying it.
Posted Using LeoFinance Beta