I was reading an article today about the crypto market cap growing by over 4% just today topping out at $2.3 trillion. Sounds a lot, but when we think of all the projects involved that are growing in value daily this figure is just getting started.
I had a repairman come to the house today and we were just in casual conversation when he mentioned a client of his who bought Bitcoin early on at $800 each and has since retired. This is the reality as Bitcoin has changed so many peoples lives who got in early enough.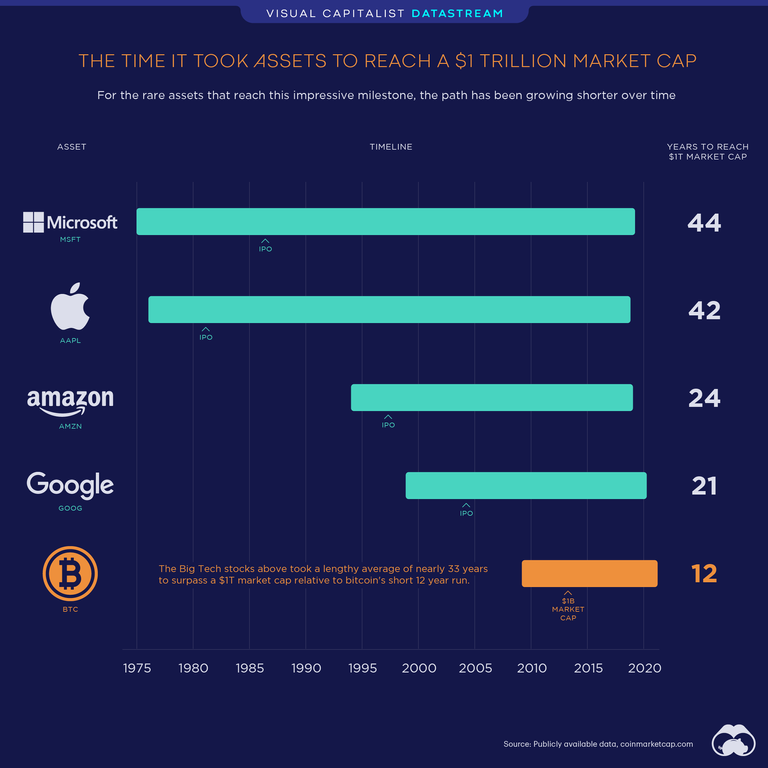 source
I think it is the speed at which the market cap is growing is catching many by surprise especially considering 15 months ago Bitcoin was in the low $4000 price range. Those days have since gone and in 5 years we will be saying the same thing that we should have bought at $50 000 and we just never learn.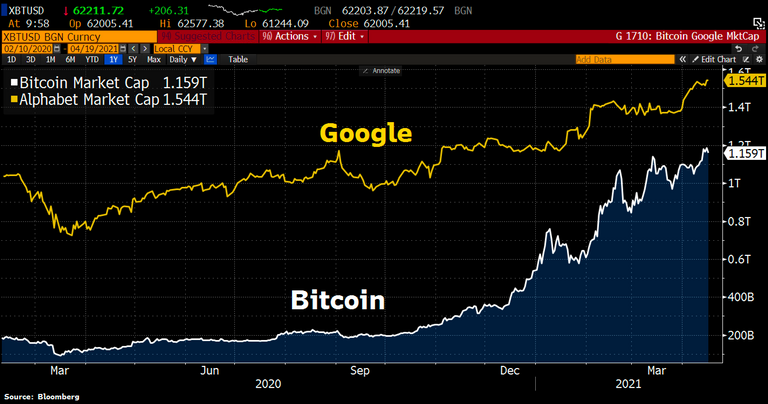 source
The rate Bitcoin is climbing in price and market cap it would not be hard to imagine that Bitcoin will soon be at the top of the tree as a value. I would go as far to say that it could in the next 5 years be more valuable as a market cap over the top 10 companies in the world. By then that would mean Bitcoin is worth more than $10 trillion which shouldn't be too difficult to achieve considering wat we have seen already. I think all bets are off Bitcoin surpassing Apple before the end of the year.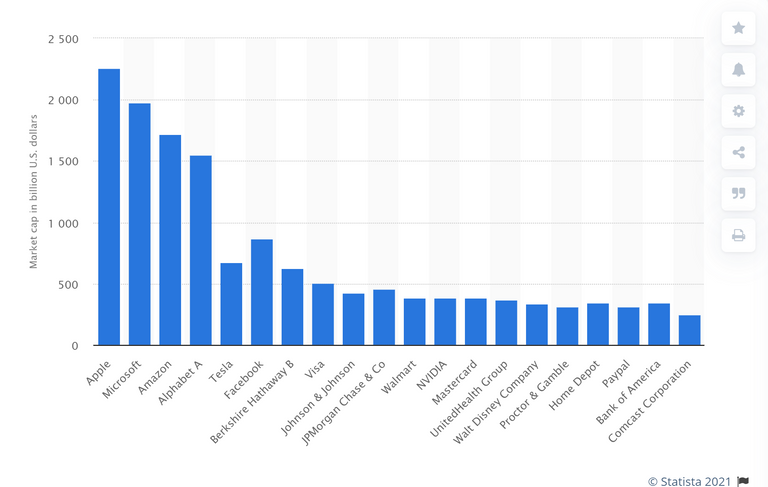 source
Bitcoins dominance went below the 50% mark and is currently sitting at 47.86% which is good news for everyone holding altcoins right now as it gives us a chance to grow our bags as this is looking like alt season finally. Ethereum growing is the expected next cycle which we are seeing now with larger capped coins soon to be followed by smaller cap coins like Hive.
Bitcoin will be back in control soon enough as that is how the cycle has played out before and one thing we know with crypto it does repeat it's history. It is unrealistic to believe that something can just keep growing as pull backs are not only necessary, but are also very healthy.
I still can't believe this was 2 for 1 cent only 12 years ago and is the missed opportunity of the century. Talk about a lack of understanding not knowing where the future was heading.
Posted Using LeoFinance Beta